Marmottan Monet Museum – Monet's Major Works + A Lot More
In a tranquil, upscale neighborhood of the 16th Arrondissement, hidden in plain sight, is the world's largest collection of the paintings of Impressionist master, Claude Monet. The Marmottan Monet Museum displays Monet's treasures: from his early Impression: Sunrise work to some of his large-scale water lilies.

Our Top-Rated Museum Tours in Paris
A Collection from Michel Monet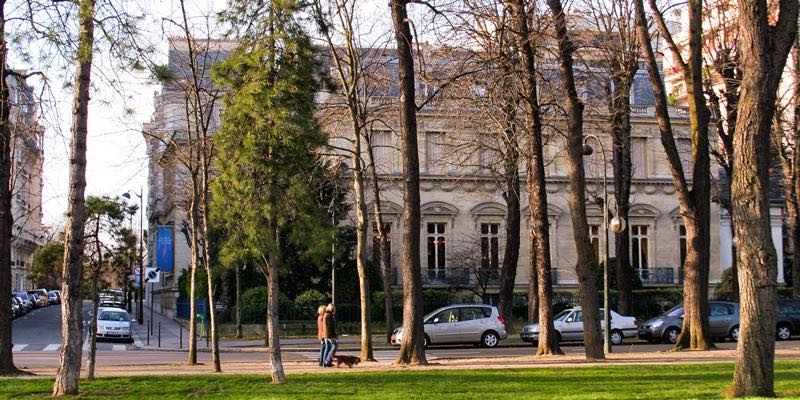 Marmottan Monet Museum, located on Jardin du Ranelagh
It was through the generosity of
Monet's friends and his son, Michel Monet, that the collection came together. Now, in a specially designed room on the lower floor of the museum, the collection gives provides the rare opportunity to follow the master's career and to experience his technical and artistic evolution. But, there's more to the Marmottan Museum than Claude Monet. Let's take a look at some of its collections.
The Claude Monet Collection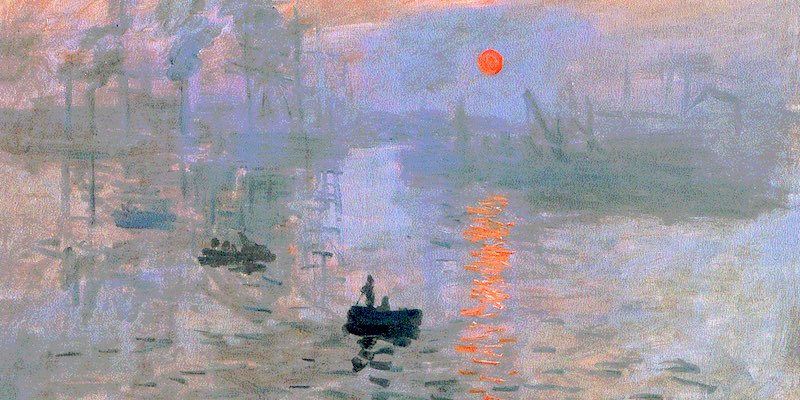 Claude Monet, Impression Sunrise
Here you can follow Monet's life — from the caricatures he drew as a youth to the inspirational paintings of his gardens at Giverny. You'll also see his paintings from Normandy — Trouville Beach, Camille, and the famous Impression: Sunrise (pictured above). From his time at Argenteuil there are canvases depicting his walks and railway bridges.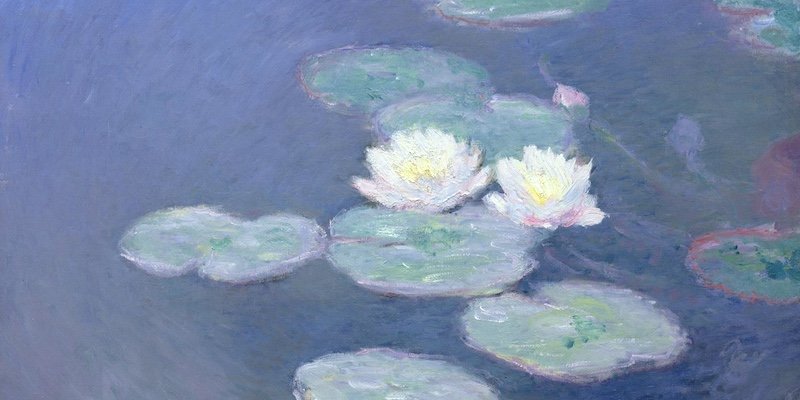 Claude Monet, Lily Pads

Then there are his views of Paris — the Tuileries and Gare Saint-Lazare. Monet, in his early years, traveled a bit, painting the London Parliament buildings and the Charing Cross Bridge. And, of course, there are the water lilies, his Japanese bridges, and the rose alley paintings that would eventually lead Monet to create the monumental paintings that are today in the Orangerie Museum in Paris.
The Berthe Morisot Collection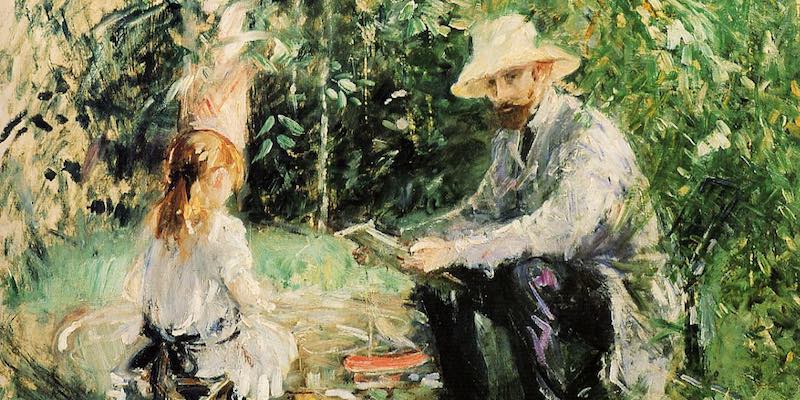 Berthe Morisot, Eugene Manet and His Daughter
Berthe Morisot is one of the unsung heroes of Impressionism. Luckily, at the Marmottan Monet Museum you're able to explore her life in painting. There are a staggering eighty-one of Morisot's pieces in the collection — oil paintings, watercolors, pastels, drawings, and a handful of sketchbook — including two portraits of Berthe Morisot's husband (and painter Édouard Manet's brother) and their daughter in a garden.

Impressionism and Modern Times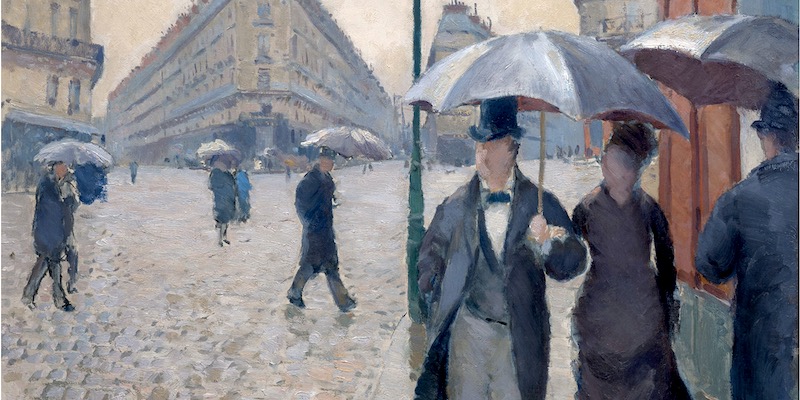 Gustave Caillebotte, Paris Street; Rainy Day
In addition to Monet and Morisot, the museum features works by other Impressionist and by modern masters like Caillebotte, Degas, Pissarro, Renoir, Sisley, and even Rodin. This collection also makes room for works by the earlier generation of painters who influenced Impressionism, such as Delacroix and Corot.
The First Empire Collection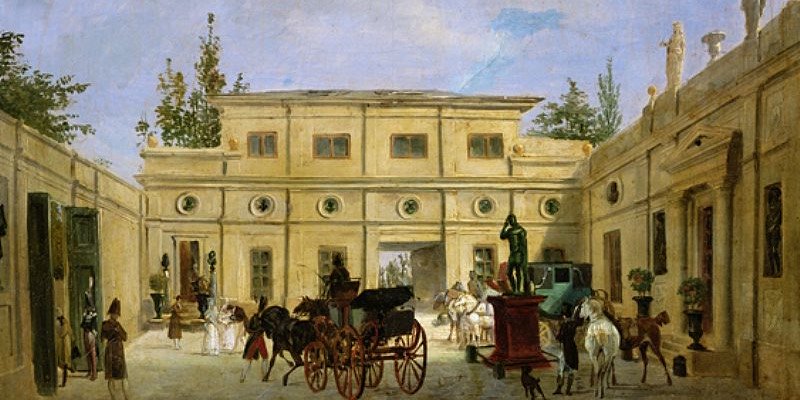 Edouard Swebach, Vue de la Cité
It's thanks to Paul Marmottan, who donated his art collection and his two mansions, that the Marmottan Monet Museum exists. The mansion where he lived in the 16th Arrondissement became the Marmottan Monet Museum. His library and the mansion he owned in nearby Boulogne (today Boulogne-Billancourt) are now the Marmottan Library.
Marmottan's incredible collection of First Empire arts and decoration showcases a diversity of mediums — paintings, drawings, engravings, miniatures, medals, sculptures, furniture, bronzes, and porcelain. He bequeathed at least 500 art works to other museums in France in addition to his collection now seen at the Marmottan Monet Museum

Middle Ages and the Ancien Régime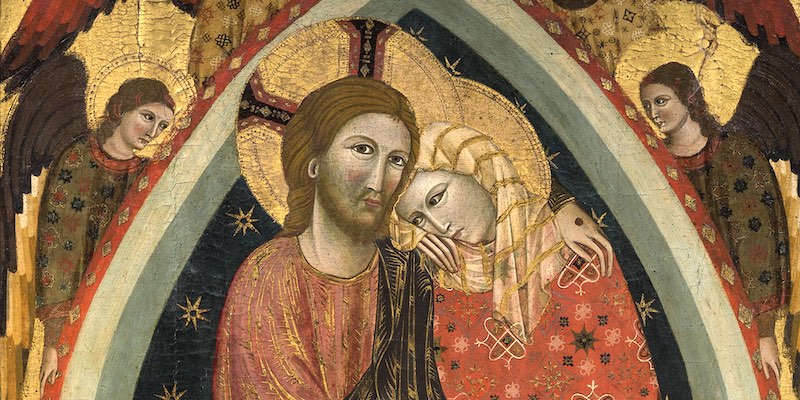 Master ofd Cesi, Assumption of the Virgin in the Arms of Christ (detail)
This prestigious collection, largely filled with a donation by collector Daniel Wildenstein in 1980, has hundreds of pieces of illumination art from the Middle Ages and the Renaissance. Most of the collection focuses on French and Italian illuminations from the 15th and 16th century, as well as English and Flemish illuminations from the 13th to 16th centuries. (Ancien Régime refers to France from 1500 CE up to the Revolution.)
The Story of the Musée Marmottan Monet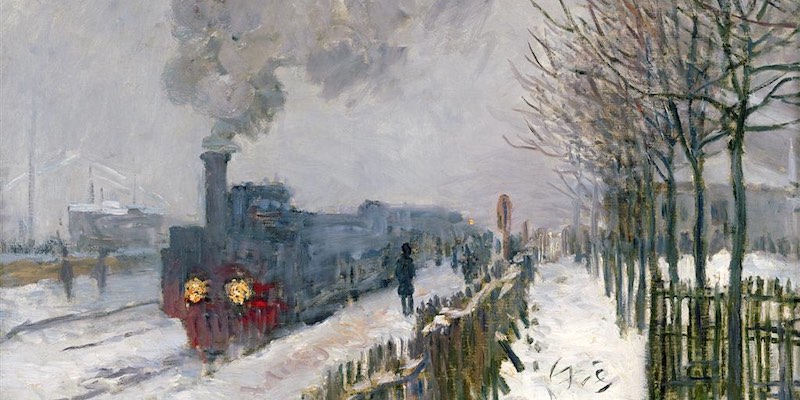 Claude Monet, Le Train dan la Neige
Once a hunting lodge belonging to the Duke of Valmy during the First Empire, it was purchased in 1882 by a wealthy lawyer and businessman named Jules Marmottan. His son Paul later lived there and built an additional mansion in nearby Boulogne-Billancourt to house his private art collection that featured First Empire paintings (from the Napoleonic era).
Upon his death, Paul Marmottan donated his entire art collection and his two mansions to the French Académie des Beaux-Arts. In 1934, the former hunting lodge became a museum and the other mansion became the archives and library for the académie.


Berthe Morisot, Bergère Couchée

In 1957, the Marmottan Museum (as it then was) received an important private collection from Victorine Donop de Monchy, the daughter of Dr Georges de Bellio. The good doctor was one of the first admirers of Impressionism, and his patients were the veritable who's who of Impressionist painters — Manet, Monet, Pissarro, Sisley, and Renoir. The collection was staggering, to say the least!
Then, in 1966, Monet's last surviving son, Michel, died in a car accident at the age of 87. His father's house and gardens at Giverny was donated to the French Academy of Fine Arts and Michel's collection of 65 of his father's paintings went to the Marmottan Museum. Suddenly, the museum owned the largest and most important Claude Monet collection in the world. It was sometime after that the museum added "Monet" to its name.
A third important donation by the Denis and Annie Rouart Foundation, created in 1996, enriched the museum with more Impressionist works by Berthe Morisot, Edouard Manet, Edgar Degas, and Henri Rouart.

The Great 1985 Robbery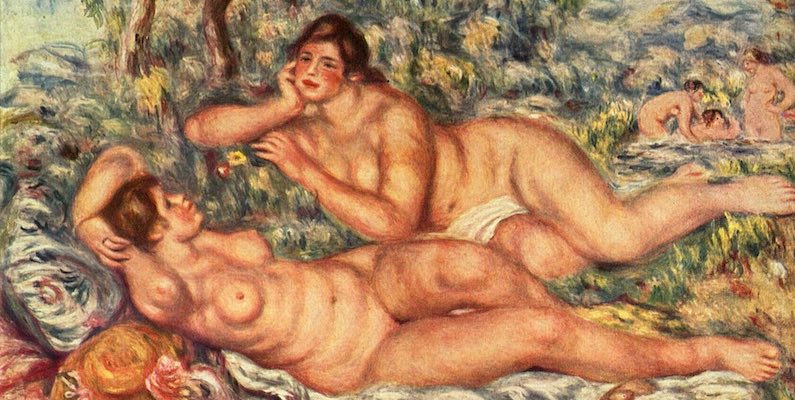 Pierre-Auguste Renoir. The Bathers
In October of 1985 five masked men carrying large-caliber weapons strolled into the museum just after ten in the morning. It was a Sunday. It was, as they say, broad daylight. The gunmen rounded up the thirty museum visitors and eight guards and held them while they stripped the museum of nine carefully-selected pieces, including Monet's iconic Impression: Sunrise. Then they strolled out to a waiting car and sped away.
Other paintings stolen that day included Young Woman at the Ball, by Berthe Morisot, Bathers and Portrait of Monet by Renoir, and additional works by Monet like Camille Monet and his Cousin on the Beach at Trouville, Portrait of Jean Monet, Field of Tulips in Holland. Police first speculated that this was the work of a radical group, or that the works were stolen to order for a Japanese gangster group. Or maybe it was for illicit Japanese art collectors. Or maybe not.
It took five years, but a tip-off in 1990 led police to a Japanese professional gangster named Shuinichi Fujikuma. It turns out that Fujikuma spent time in prison in France where he hooked up with two French criminals; they put together an art theft gang. When investigating officials raided Fujikuma's house, they found a museum catalog in which had circled all the stolen paintings. (Why, one wonders, wouldn't he have gotten rid of that catalog sometime during the five years?)
In the end, all nine paintings, along with other stolen artwork, were found in a house the town of Porto-Vecchio in southern Corsica at the end of 1990. We assume that museum security has been beefed up since then.

Marmottan Monet Museum Paris – Resources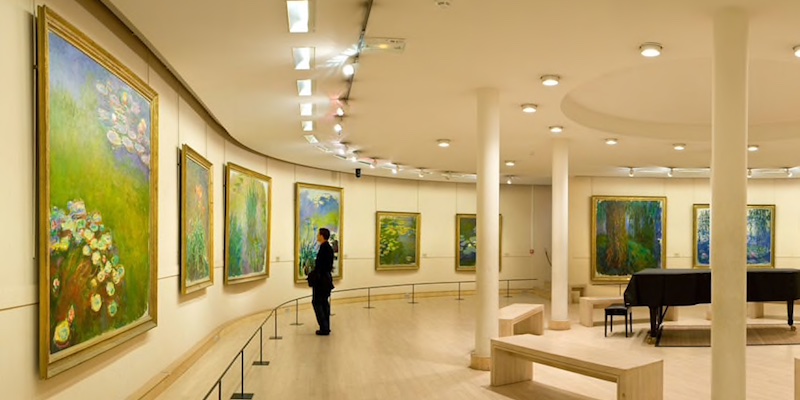 2 Rue Louis Boilly, facing Jardin du Ranelagh
16th Arrondissement
Tuesday to Sunday 10:00 to 6:00
Late night Thursday until 9:00
Metro – La Muette, Line 9