Musée Maillol In Paris – Works By The Master Sculptor & His Peers
Spend some Paris time wandering through the Maillol Museum — a small, romantic, Left Bank museum next to the famous Fontaine des Quatre-Saisons. It's here that you'll learn about Aristide Maillol, the artist who reinvented modern sculpture and is considered the master of the female nude. Musée Maillol is filled with his sculptures, paintings, drawings, ceramics, tapestry, even enameled terracotta all under one roof.
You could devote an entire day in Paris to famous French sculptors. Start the morning at the Rodin Museum to see The Thinker and the house Rodin lived in. Afterwards, it's only a 10-minute walk to Musee Maillol, where you can spend some time learning about this gifted sculptor. Next, stroll across the Seine on your way to the Louvre and Musée des Arts Décoratifs (a 15-minute walk) to view more of Maillol's nudes installed in the gardens. Just another reason to go back to Paris — the sculpture tour!

Musée Maillol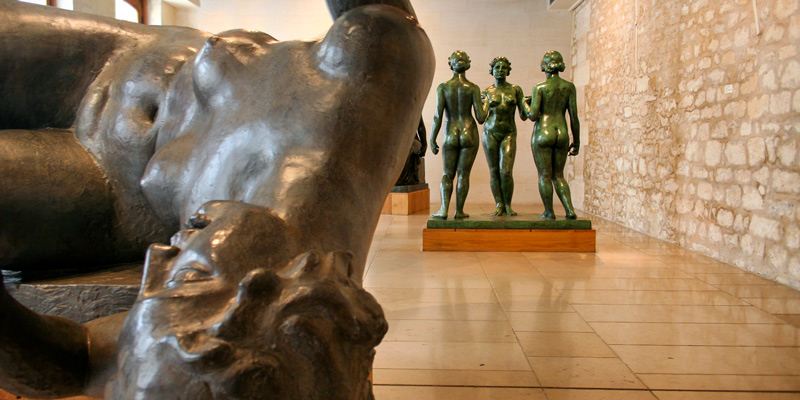 There are many treasures to be found in this small Paris museum. Of course, there are the famous nude sculptures by Maillol of his favorite model Dina Vierny, but there are other surprises. You'll see gems from Vierny's private collection — drawings, paintings, sketches, and sculptures by Rodin, Rousseau, Cézanne, Degas, Ingres, Matisse, Picasso, Dufy, and Bonnard, Poliakoff, Gauguin and Kandinsky.
We've always liked this museum and have seen some of its special exhibitions (such as the display of photos from the last Marilyn Monroe shoot). We were surprised when, in 2015, the museum unexpectedly closed after the company that managed it filed for bankruptcy. Luckily, after a brief renovation and restructuring, the museum is open again. It's now managed by Culturespaces, the same group that manages the Jacquemart-André Museum. There are two temporary exhibitions held each year. Check the museum website for the exhibition schedule.
Aristide Maillol & Dina Vierny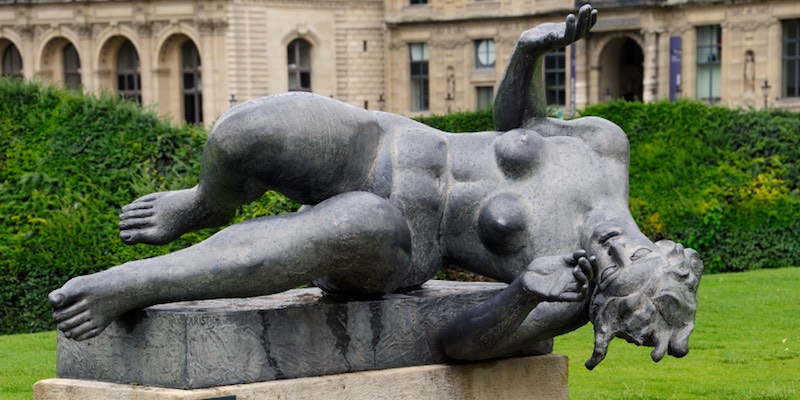 Aristide Maillol was born in 1861 in Banyuls-sur-Mer in the Pyrenees in Southeast France. He completed his first painting when he was 14, studied art in nearby Perpignan, and decided to become a painter. At the age of 21, Maillol followed his dream of going to Paris. He failed the entrance exam to the École des Beaux-Arts many times, finally passing in 1885 to be accepted in the Painting and Sculpture Department. He literally was a poor, starving student and was even hospitalized for malnourishment.
Disenchanted with his education, he drew encouragement and support from his friends Paul Gauguin and Maurice Denis. Maillol became interested in tapestry, returned to Banyuls, and created a workshop to explore his art. There he met model Clotilde Narcis. They married in Paris in 1896 and their only son, Lucien, was born in Banyuls-sur-Mer. At this time Maillol began working exclusively on sculpture.
In 1902, Ambroise Vollard organized Maillol's first solo exhibition on Rue Laffitte. The famous Parisian art dealer also purchased a few of his sculptures. But Maillol remained a poor, struggling artist.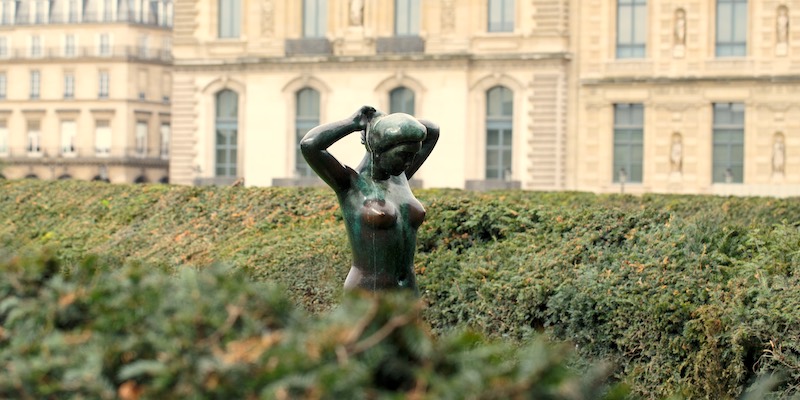 With Auguste Rodin's help, Maillol met Count Harry Kessler, a rich art collector. Kessler became an admirer and patron. Maillol said this meeting was one of the great fortunes of his life. His first major success was at the 1905 Salon d'Automne with his sculpture, Méditerranée . At the 1910 Salon d'Automne, Maillol exhibited Pomone, which brought him international success. A Russian art collector bought it and commissioned three more sculptures — L'Eté, Le Printemps, and La Flore. Cézanne also commissioned Maillol to produce a monument for the town of Aix-en-Provence. In 1929, it was moved to the Jardins des Tuileries in Paris.
Maillol's first solo exhibition outside of France was held in the Netherlands in 1913. It included sculptures Pomone and Flore, drawings, and 60 photographs of Maillol pieces. He went on to exhibit at international art shows in London, Berlin, and New York.
At the peak of his fame, in 1934, Maillol met Dina Vierny, who was 15 years old at the time. The story goes that a friend wrote to Maillol to tell him about a young model he had seen who looked just like the nude sculptures Maillol had been creating — "I have met a girl who is a living Maillol. You must meet her." Maillol wrote to Dina and the rest is art history.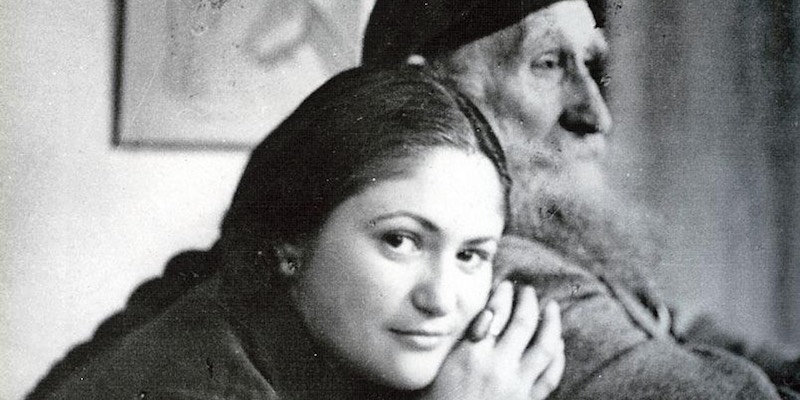 Aristide Maillol & Dina Vierny

Whatever the case, she became his model, muse, and collaborator and continued to work with him until his death. Between 1937 and 1944, Maillol produced several monumental sculptures such as L'Air, La Montage, and La Rivière using Dina as his model. In 1939, he grew tired of life in Paris and retired to Banyuls. He lived alone in the mountains and began painting again. He began work on his final statue, Harmonie, which he never finished.
On September 15, 1944, Maillol drove to visit his friend Raoul Dufy in Vernet-Les-Bains, about an hour away. On the way back, he was severely injured in a car accident. He died on September 27 at the age of 82. After his death, Dina Vierny worked tirelessly to create a museum dedicated to his work.
In 1955, Dina bought an apartment in what was once a convent adjacent to Fontaine des Quatre-Saisons on Rue de Grenelle in the 7th Arrondissement. Over the next thirty years, she managed to purchase an entire block of surrounding buildings. After fifteen years of renovations and fundraising, the museum dedicated to Maillol opened its doors. Inaugurated by then-President François Mitterrand, it holds the largest collection of Maillol's works — sculptures, paintings, drawings, terracottas and tapestry. Dina Vierny died in 2009.

Musée Maillol Paris Resources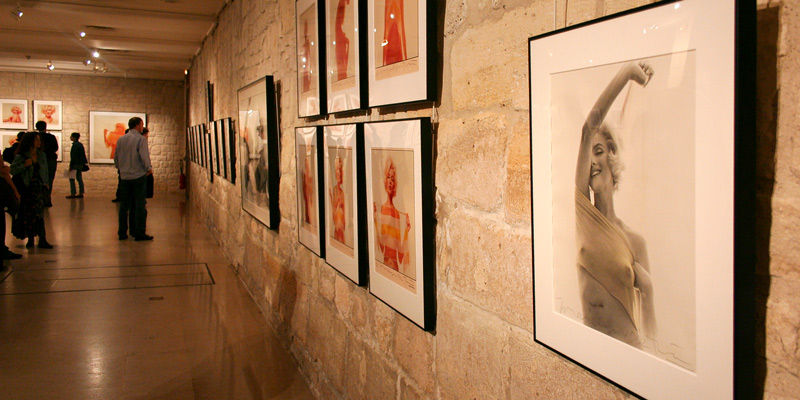 61 Rue de Grenelle
7th Arrondissement
Metro – Rue du Bac, Line 12