Guide to
Paris Travel Information
Guide to Paris Travel Information
Here we present everything you wanted to know…& a few things you need to know. Planning a trip to City of Lights can be an exciting project. There's so much to discover — from hotels to apartments, museums to monuments, activities to events.
But your visit also has to include some basic planning, like passports, customs and health and safety issues.
This guide to Paris travel will help you get your trip in order, right down to the small details.
After making the decision to go to Paris and booking your flight, it's now time to plan the details of what happens on your trip — the exciting stuff that happens between your arrival and departure.
For instance, now it's time to decide on your accommodations. Good places to start are with our guides to hotels and apartments, where we review neighborhoods and places to stay.
Learning a bit about the city will really help you to get more out of the experience — from knowing what to expect from the climate to finding the top attractions and hidden places to visit. This guide to Paris travel information will help you prepare for your trip.
Essential Facts
Get the straight skinny on Paris — how the city is divided, the river Seine, major holidays, drinking age, currency, when stores and museums are open… and closed.
• Essential Facts about Paris »
Paris Tourism Guide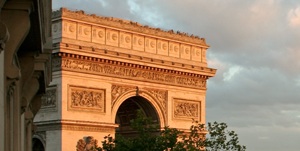 This is the unexciting stuff — but you still have to know about it. Customs, health care, insurance, safety. The Tourism Guide covers all the essential planning elements of your trip.
Climate in Paris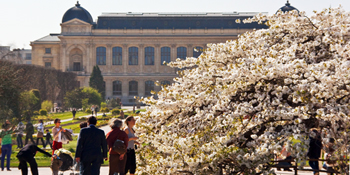 Although Paris has a mild climate, it's probably rainier than you imagine. Get an overview of the Paris climate and learn when you'll need to take that travel umbrella. You'll learn what to pack and what to leave at home.
Guide to Travel Guides
You'll find most everything you need here at Paris Insiders Guide. But we know that sometimes it's nice to have a book in your hand. We review the guide books and make our recommendations.
Weather
Paris Travel Information
Want more detail about the weather in Paris? It's right here with month-by-month minimum and maximum temperatures, rainfall, even days with snow. Plus you'll find packing tips specifically for the month of your visit.
Top Attractions in Paris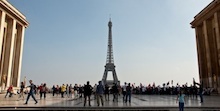 The Louvre, the Eiffel Tower and the Arc de Triomphe are obvious, but there are many other top attractions that you won't want to miss. Learn Paris Insiders tips to save you time and money at the best attractions.
Attractions & Itineraries
Paris Travel Information
Time is short, you want to see all the top Paris attractions, but you're not sure how to to do it. Don't worry. We've done the work for you. Our Paris itineraries combine the best places to see in easy half- or full-day self-guided tours.
Hidden Places to Visit
Once you've passed the Top 10 Paris attractions quiz, it's time to learn about the places most visitors don't get to. Be the exception, read about our selection of places that take you to little-known corners.
Restaurants
Paris Travel Information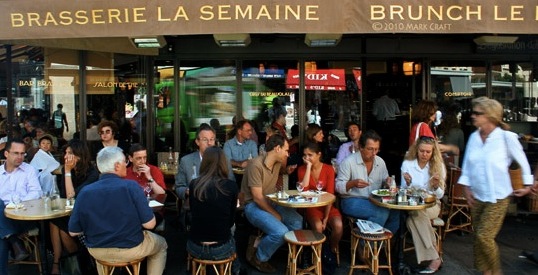 Eating and drinking will be a delight in Paris. Discover the differences between a bistro, brasserie, cafe & restaurant. There are plenty of good, hearty meals to be enjoyed at casual eateries throughout the city.
A Short History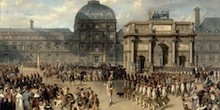 Paris is an old city with thousands of years of history, culture, arts and architecture to discover. This short version gives you an overview of the history and helps you appreciate the nuances of the culture.
Don't Miss a Single Paris Travel Tip.
Sign up for Le Petit Journal!
The Newsletter of Paris Insiders Guide
Don't Miss a Single Paris Travel Tip.
Sign up for Le Petit Journal!
The Newsletter Of Paris Insiders Guide