10 Good Reasons To Visit Historic Montmartre Cemetery
More a secret garden than burial ground, the Montmartre cemetery is a surprisingly popular destination for history lovers since it's the final resting place of famous French and expat artists, scientists, authors, dancers, poets, captains of industry and executioners. Often compared to (and confused with) Le Père-Lachaise cemetery — both are praised for their romantic layouts and rambling landscape.
By the 18th century, overcrowding in Paris cemeteries was a serious problem and contributed to unsanitary living conditions. Starting in 1780s, burials within the city limits were banned and new cemeteries were built outside the boundaries of Paris — Père Lachaise in the east, Passy in the west, Montparnasse in the south, and to the north, Montmartre. Let's wander amongst the legends of France in one of the hidden treasures of Paris, the Montmartre Cemetery.

1. Serenity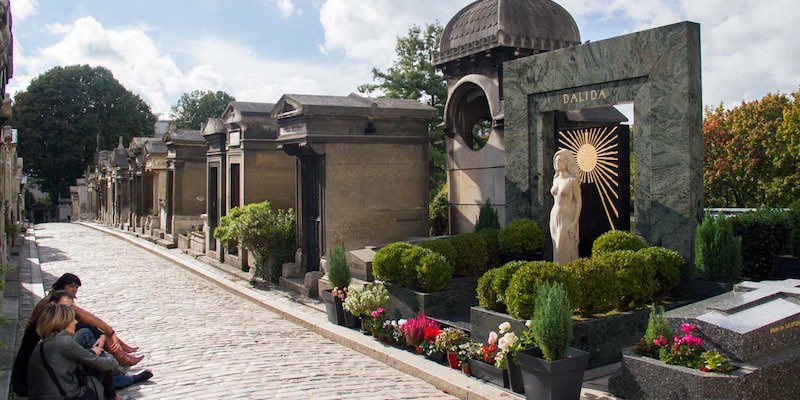 Find a peaceful repose in the hustle of the city.Lying at the foot of Montmartre, called the butte, the secluded cemetery has a park-like feel and is filled with meandering pathways, fountains, trees, hills, stairs and romantic statues.
2. Secrecy
Montmartre Cemetery is a secret hideaway. Officially known as the Cimitière du Nord, it's the third largest in Paris, after Père Lachaise and Montparnasse. The cemetery is built below street level, in the hollow of the abandoned gypsum quarry near Rue Caulaincourt (close to Place de Clichy). There's only one secret entrance, found on Avenue Rachel.

3. The French Revolution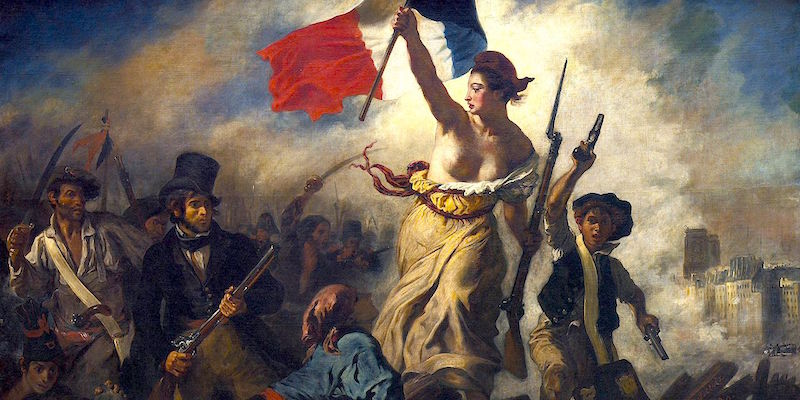 Ever wonder where they put the bodies of royals executed during the Revolution? Since the Montmartre Cemetery developed from old limestone quarries it turned out to be a convenient location for a mass grave site during that upheaval. During the Reign of Terror (1793-94) 40,000 lost their heads at the guillotine or were otherwise murdered. They had to be put someplace.
4. A Bridge Crosses It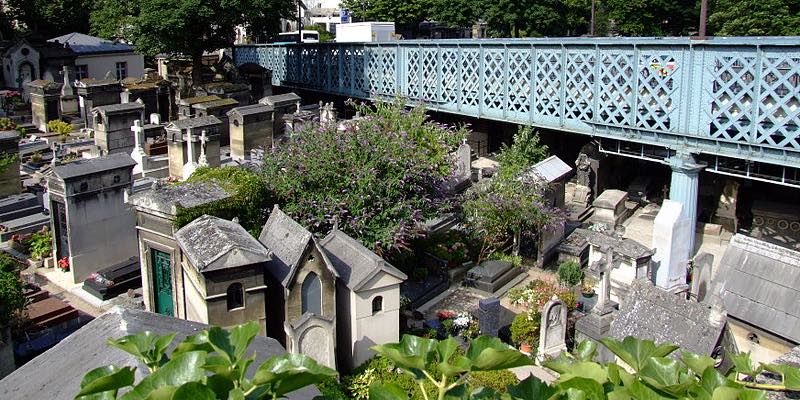 A metal bridge runs over it. The Montmartre Cemetery opened on January 1, 1825 and was initially called the Cemetery of the Large Quarries, due to its location. Since it's in a former quarry, and some of it is below street level, the road that was later built through it, Rue Caulaincourt, crosses a 19th-century metal lattice bridge looking down on the cemetery.
5. Qui Est Qui
Montmartre Cemetery contains a veritable who's who of French historical figures. Here are just a few of the famous residents —
Edgar Degas (1834-1917), impressionist painter and sculptor.
François Truffaut (1932-1984), French New Wave filmmaker and director of Breathless, The 400 Blows, Jules and Jim, Fahrenheit 451.
Alexandre Dumas (1824-1895), novelist of The Three Musketeers, The Man in the Iron Mask.
6. The French (Pantheon) Connection
The cemetery has connections with the Pantheon. Emile Zola's beautiful Art Nouveau tomb is here, but his body rests at the Pantheon. The man with the pendulum, Léon Foucault (1819 – 1868) is buried here in Montmartre, and it was at the Pantheon that he conducted his famous pendulum experiment, demonstrating the rotation of the Earth.

7. The Can-Can & Ballet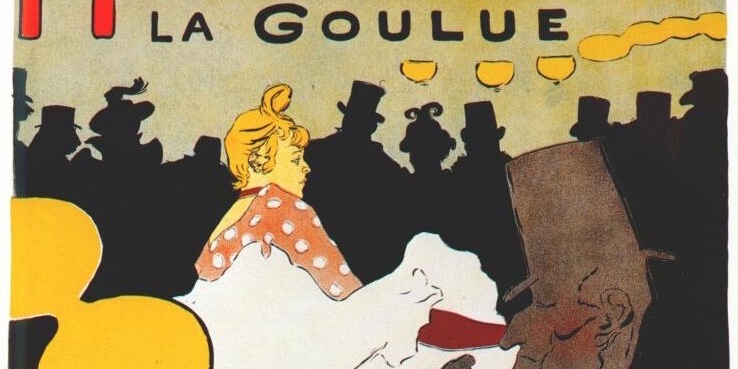 Visit the woman who invented the French cancan — La Goulue AKA Louise Weber (1866-1929). The lively Moulin Rouge muse of Henri de Toulouse-Lautrec was immortalized in his many posters and paintings. Another dancer buried here is Vaslav Nijinsky (1890 – 1950) the world's best loved Ukrainian ballet dancer.
8. The Napoleon Connection
Know all that famous French food that we all adore? Marie-Antoine Carême (1784-1833), the godfather of classical cuisine, is buried here. He is considered the founder of haute cuisine and even cooked for Napoleon. Carême died at the young age of 48, due to the years he spent inhaling toxic fumes from charcoal in the era when professional kitchens lacked proper ventilation.
9. The de Camondo Family
It's one of Paris' saddest stories. Moïse de Camondo (1860 – 1935), French Jewish banker and art collector, and his son Nissim de Camondo (1892 – 1917), a World War I pilot, are both buried here. They would never know that their entire remaining family was to perish at the hands of the Vichy France and the Nazi hoodlums in 1943. Visit the Nissim de Camondo museum up by Parc Monceau for the whole story.

10. A Simple Twist of Fate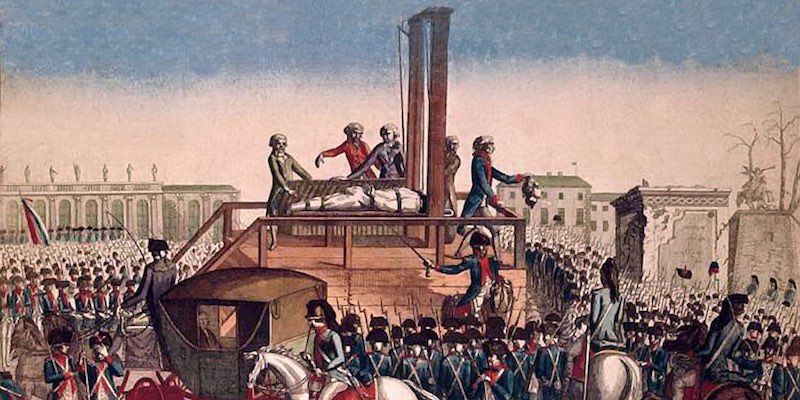 Remember all those guillotine executions during the Reign of Terror? In a weird twist of fate their executioner is also buried in the Montmartre Cemetery.
Charles Henri Sanson (1739-1806) was the Royal Executioner of France who beheaded Louis XVI in 1793 and as many as 3,000 people during his forty-year tenure. It was a family business, he was the fourth of a six-generation dynasty of executioners. His eldest son apprenticed with him for twenty years and was sworn into office in 1778. It was his son who executed Marie Antoinette. Sanson Senior's hobbies included dissecting the bodies he executed.

Montmartre Cemetery Top 20 Roll Call
Composer Hector Berlioz (d. 1869)
Nissim de Camondo (1917) French pilot killed in World War I.
French chef Marie-Antoine Carême (1833), the man who created French cuisine as we know it today.
French cinema director, Henri-Georges Clouzot (1977)
Dalida (1987), hugely popular French singer. You can also see a bust of Dalida elsewhere in Montmartre.
French Impressionist and ballet aficionado Edgar Degas (1917)
Alexandre Dumas, fils (1895), son of the better-known author of The Three Musketeers.
Léon Foucault, French scientist known for his pendulum that demonstrated the rotation of the Earth.
1960s pop singer, France Gall (2018)
La Goulue (Louise Weber, 1929), Moulin Rouge can-can dancer
French architect Jacques Ignace Hittorff (1867), who redesigned Place de la Concorde into its present form (1833-1846).
The heart of Jean Lannes (1809), who was a general and Marshal of France under Napoleon. Lannes' body is in the Pantheon.
Gustave Moreau (1898), Symbolist painter whose museum is in the 9th Arrondissement
French actress Jeanne Moreau (2017), winner of Best Actress at Cannes in 1960 and many other awards.
Vaslav Nijinsky (1950), Russian ballet dance and choreographer.
Adolphe Sax (1894), inventor of the saxophone.
Nobel-prize winning author Claude Simon (2005).
Famed 19th-century French writer Stendhal (1842.)
François Truffaut (1984), French New Wave director
Author and newspaper writer Émile Zola (1902). Even though his name is on his family's burial plot, Zola's body was moved to the Pantheon in 1908.

Montmartre Cemetery Resources
The entrance is found down a flight of stairs from Rue Caulaincourt.
Entry is free.
Borrow one of the plastic-covered maps that shows you where to find 100 notable grave sites.
Open daily from 9:00 AM to 6:00 PM (may change with the season).
20 Avenue Rachel
18th Arrondissement, Montmartre
Metro – Blanch, Place de Clichy