Nissim de Camondo Museum In Paris – Luxury, Wealth & Tragedy
Untold fortunes, unfathomable tragedies. One of the saddest family stories of Paris unfolds at Nissim de Camondo Museum. Here you follow the haunting story of a wealthy Jewish family who collected rare treasures but whose life, and very existence, was destroyed by events of World War I and World War II. Thanks to the Kaiser, the Nazis, and the Vichy government.
Moïse de Camondo was a wealthy banker and a passionate collector of 18th-century French furniture and art objects. His built a mansion next to Parc Monceau in the 8th Arrondissement, which is now the Nissim de Camondo Museum, fully restored to its original condition. It gives us a rare opportunity to discover the Camondo's great collection, to get a glimpse into the daily life of an aristocratic family, and to learn about their tragic fate.

18th-Century Luxury & Craftsmanship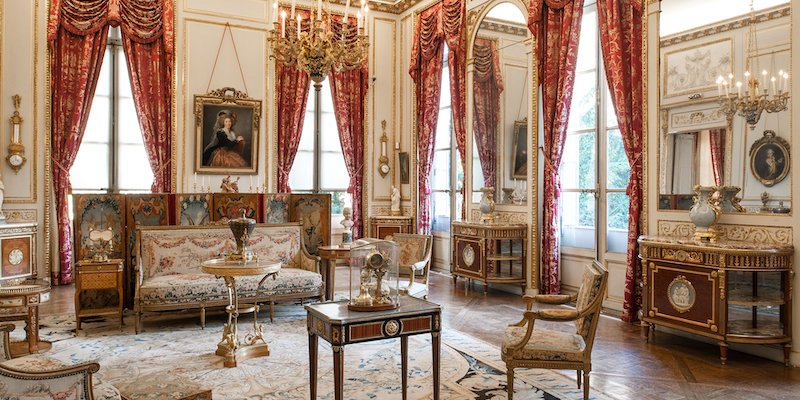 The collection of Comte Moïse de Camondo (for he was a count) represents the very best of 18th-century French decorative arts. His intention in building his mansion was to recreate a lavish 18th-century residence like you would find at say, Versailles.
Antique wood paneling is the backdrop for works by expert cabinetmakers and carpenters who supplied furniture for French royalty. Much of the furniture is from the reign of Louis XVI, carefully selected to showcase elegant simplicity — like the sewing table made for Marie Antoinette's private apartments. Many of the pieces were made for the Royal Family, such as the folding screen delivered to Louis XVI's games room at Versailles in 1785.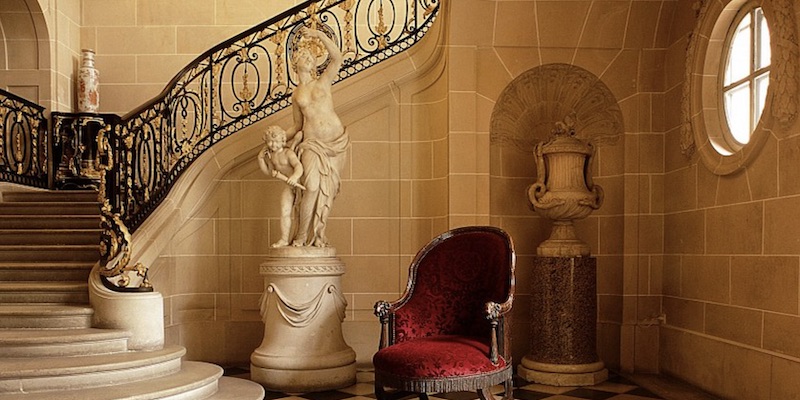 There are more royal mementos, for instance, a pair of wood and gilt bronze vases also once owned by Marie Antoinette at Versailles. To complement the furniture are dazzling clocks, decorative barometers, chandeliers, and vases with gilt bronze. The walls and floors are decorated with carpets and tapestries produced by the Gobelins factory in Paris. There are also splendid sets of tableware with silver pieces from the Orloff service, commissioned by Empress Catherine II of Russia in 1770.
As you can see, Moïse de Camondo went all out in trying to create a shrine to 18th-century French craftsmanship. He continued to add to his collection until his death in 1935.

The Camondos – A Tale of Wealth & Tragedy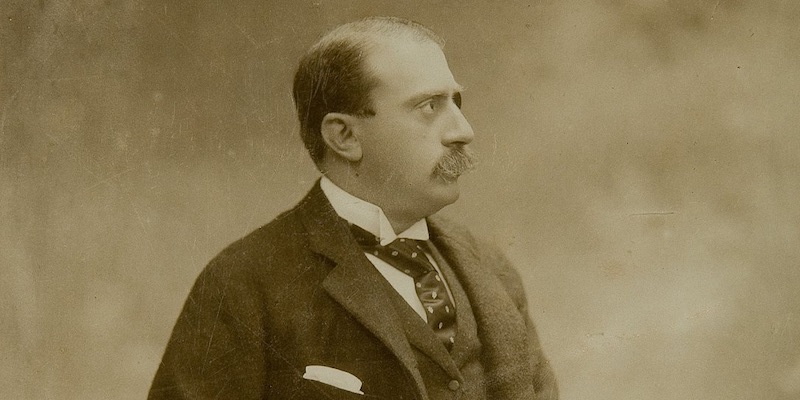 Our story begins with Comte Moïse de Camondo, born in Istanbul in 1860 into a Sepharadic Jewish family. They just happened to own one of the largest banks in the Ottoman Empire and established branches in France in 1869. That same year, Moïse's father and uncle relocated their families to Paris and settled into neighboring mansions on Rue de Monceau, backing onto Parc Monceau, which had been built as a private garden for the Duke of Orléans 90 years earlier. The sons of the family, Isaac and Moïse (first cousins) became savvy art collectors.
Isaac amassed a diverse collection of 18th-century artworks, Japanese prints, Asian art objects and Impressionist paintings. Moïse, however, focused exclusively on 18th-century French treasures. Isaac's collection was bequeathed to the Louvre Museum upon his death in 1911.


In 1911, Moïse hired an architect to tear down his father's mansion and to build his own version of the Petit Trianon of Versailles. His requirements were exact, it had to be large enough for his family and grand enough for his collection. Although based on the historic chateau, it had all the amenities of modern life with expansive kitchens, spacious salons, and up-to-date bathrooms. Moïse planned to leave his Parc Monceau mansion and collection to his son Nissim.
Named for his grandfather, Nissim enlisted in the French army at the outbreak of World War I and served as a pilot in the Aéronautique Militaire. (The first French air force.) Sadly, the handsome officer was killed in an air battle in 1917. He was buried in the Montmartre Cemetery. They say Moïse never recovered. After his tragic loss, he bequeathed his property to the Musée des Arts Décoratifs, in memory of his son. The museum named after Nissim opened a year after Moïse died in 1935.
But there was more family tragedy to follow. During the occupation of Paris by the German Army in World War II, Moïse's daughter Béatrice, his son-of-law Léon Reinach, and their children Fanny and Bertrand, were arrested in Paris, with the full cooperation of the Vichy government, working in step with the Nazis. The Camondos were detained and sent to Auschwitz to perish in the Nazi death camp, thus ending the Moïse Camondo family lineage.

A Modern Home with a Classic Look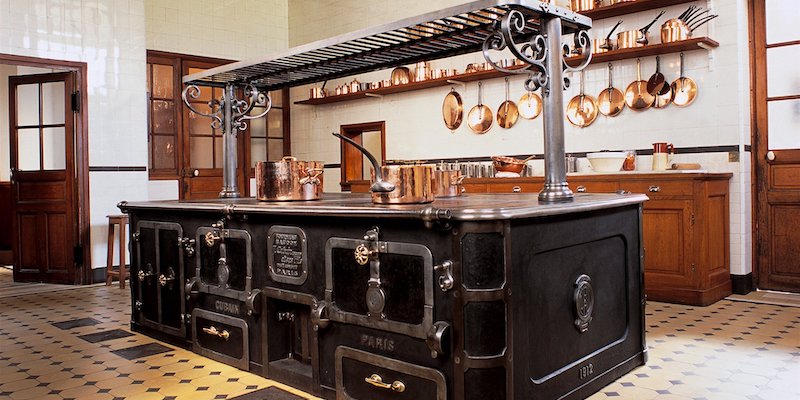 When Moïse de Camondo recreated his own version of the Petit Trianon in Paris, he ensured the mansion was fitted with all the latest conveniences like a heating system with filtered air, elevators, modern bathrooms with up-to-date plumbing, and even a built-in vacuum cleaning system. The architect kept the original courtyard and garden layout from the former mansion, with stables on one side and a garage/stable house on the other side where horse-drawn carriages were kept before the conversion to an automobile garage.
The Nissim de Camondo Museum is on three floors, starting with the blue drawing room, the library, Moïse's apartment and Nissim's apartments. On the second floor is the gallery, the study, the drawing room, a salon, the dining room (including the porcelain room), a pantry, and garden. Our favorite part of the museum is the lower level which showcases the magnificent kitchen, the servant's dining room, and the Chef's office.
Nissim de Camondo Museum Paris Resources
63 rue de Monceau
8th Arrondissement
Wednesdays to Sundays, 10:00 to 5:30
Metro: Villiers, Monceau