The Eight Funnest Family Museums in Paris – Kid-Approved
That's right — "funnest"! Traveling with children? There's a lot for a family to see and do in Paris. For example, there's this collection of great museums that appeal to children and adults alike, covering a variety of topics from sciences to history to the arts. These were all approved by our son, Alexandre, back when he was a kid.
Let's start in the 5th Arrondissement where you find the Natural History Museum, brimming with child-friendly displays. It's located in the Jardin des Plantes with its gardens and zoo. If the kids need a day simply to run around, head to the Parc de la Villette where they can work off energy while you visit the expansive Museum of Science and the Museum of Music, after walking along the canal. Although the museums below are geared to families, they're so much fun that we recommend them to those without children, too!

Discover What's On When You're Here...
Discover What's On When You're Here
1. Musée National d'Histoire Naturelle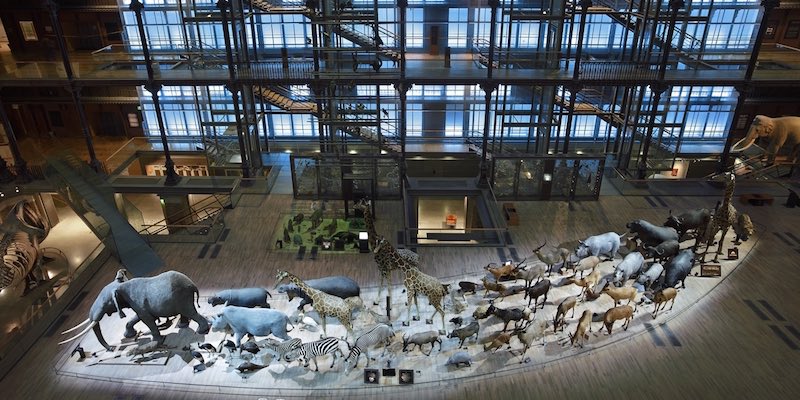 There's a ton of stuff to see at this museum in the Jardin Des Plantes, including the Gallery of Mineralogy, the Gallery of Paleontology (birds, dinosaurs, prehistoric animals) and the Grand Gallery of Evolution. Great for kids.
Speaking of kids, there's also a wonderful zoo in the Jardin des Plantes that shouldn't be missed. So, make a day of it with a visit to the zoo followed by the Natural History Museum.
Natural History Museum
Jardin des Plantes, 36 Rue Geoffroy-Saint-Hilaire, 75005
Metro: Austerlitz, Censier-Daubenton, Jussieu
Open: 10:00 am to 6:00 pm
Closed: Tuesdays and public holidays
2. Cité des Sciences et de l'Industrie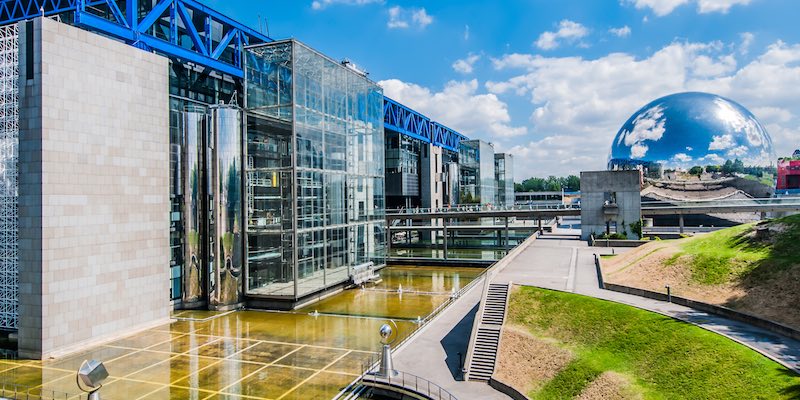 Head to the 19th Arrondissement to see the biggest science museum in Europe. There's a planetarium, an Imax theatre, a geo-dome and many engaging science exhibits. Check the calendar before you go as there are many special workshops and temporary exhibits for children.
The biggest attraction for kids are the two Cités des Enfants within the museum, one for ages 3 to 7 and the other for ages 5 to 12. They're packed with fun, hands-on, interactive displays for children. (Most instructions are in French and English.) However, during the week when school is in session there are likely to be classes on field trips, which means hundred of kids with few supervisors, and it's a madhouse! For a family trip it's best to go in the summer or on weekends or during a school break.
Cité des Sciences – Paris Science Museum
Parc de la Villette, 75019
Metro: Porte de la Villette, Corentin Cariou
Open: 9:30 am to 6:00 pm
Closed: Monday and public holidays

3. Musée de la Musique
Also in Parc de la Villette is a large museum and concert hall complex dedicated to the history of Western music. There are over 1,000 instruments on display including ones owned by Frederic Chopin and even Frank Zappa. English audio guides are available for your children.
If your kids (or you) are interested in music, then this museum will be fascinating. However, there are very few hands-on displays for children to play with. Check the museum website for special exhibits, such one we saw there a few years ago, Bob Dylan '61 – '66.
Cité de la Musique – Paris Museum of Music
Parc de la Villette, 75019
Metro: Porte de Pantin
Open: Noon to 6:00 pm. Sun 10:00 to 6:00
Closed: Monday and public holidays
A Paris Insiders Guide Favourite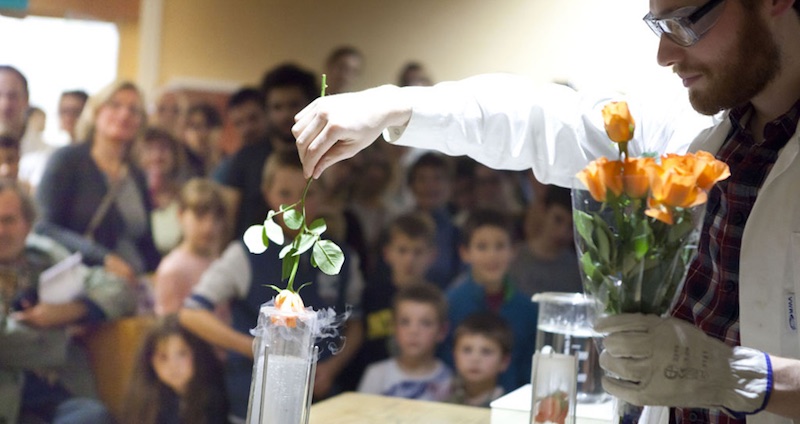 Located in the center of Paris, and part of the Grand Palais complex, is this wonderful museum of science and discovery. There are tons of hands-on displays that kids will love (while they learn!). One of our perennial favorites is Rat School, where kids see how a rat learns to run through a maze. It's in French, but children will love it no matter what language they speak.
Special Note: Palais de la Découverte, indeed the entire Grand Palais complex, will be closed for renovation until 20234.
Museum of Discovery
Avenue Franklin Delano Roosevelt, 75008
Metro: Champs Elysées-Clemenceau, Franklin D.Roosevelt
Open: 9:30 am to 6:00 pm; Sun & Holidays 10:00 am to 7:00 pm
Closed: Monday

5. Musée du Quai Branly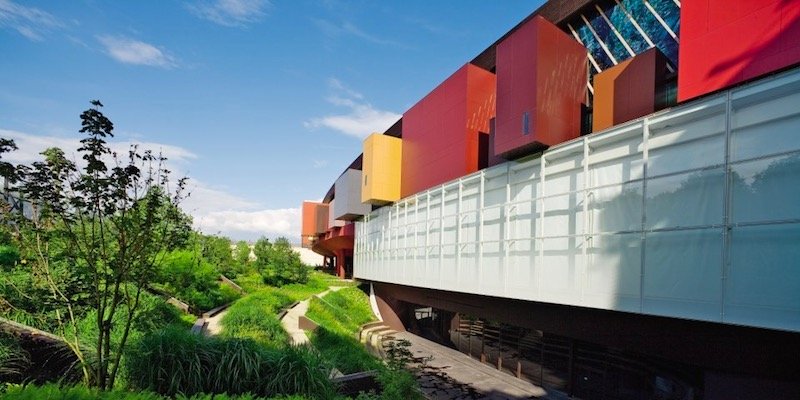 Explore the world and its cultures with outstanding collections of African, Asian, Oceanic arts and civilizations. Take a break in the garden patio and enjoy a drink or a light lunch. This is one of the newest museums in Paris, opened in 2006, and currently one of the most popular among Parisians. Nestled close to the Eiffel Tower in the 7th Arrondissement.
Quai Branly Museum
37 Quai Branly, 75007
Metro: Alma-Marceau, Iena
Open: 11:00 am to 7:00 pm; Thur, Fri & Sat until 9:00 pm
Closed: Monday and public holidays
6. Musée des Arts et Metiers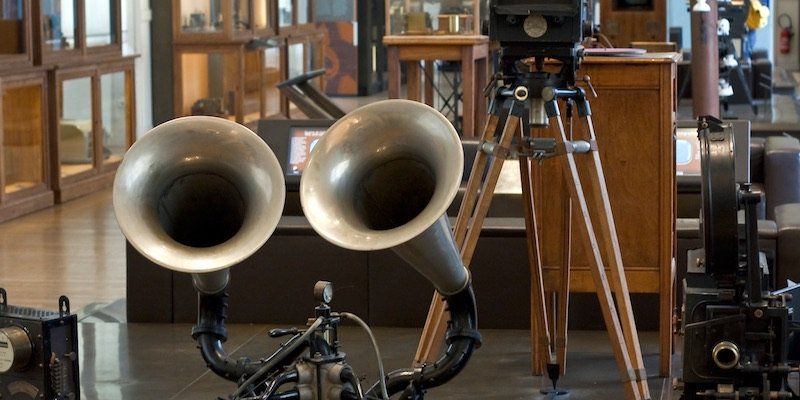 Don't be misled by the name of this museum. "The Museum of Arts and Crafts", as the name is translated, is really about science, discovery and invention. Founded in 1794, it has over 80,000 objects, including the original Foucault pendulum.
Kids will love the machines old and new, plus the 3-story auto and airplane display built right inside the former chapel that also houses Foucault's pendulum.
Museum of Arts & Crafts
60 Rue Reaumur, 75003
Metro: Arts et Metiers
Open: 10:00 am to 6:00 pm
Closed: Monday and public holidays

7. Grevin Wax Museum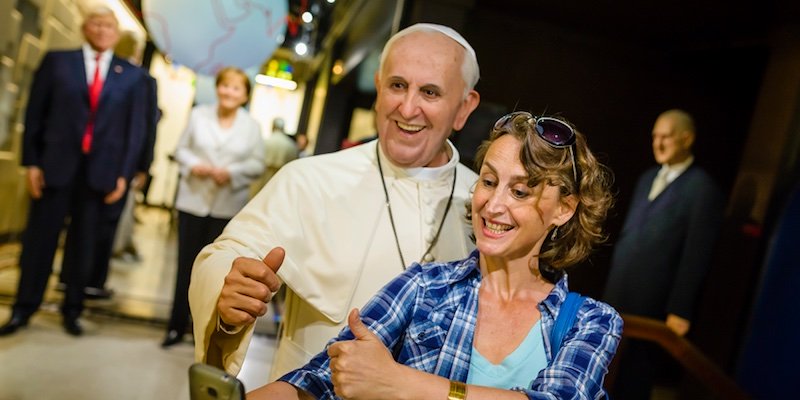 The Grevin opened its doors on June 5, 1882 and has been a popular destination ever since. There are over 300 wax statues depicting everyone from Brad Pitt (now moved apart from the statue of Angelina) and Celine Dion to The Little Prince. Your children will love it, and you will too!
Musée Grévin

10, Boulevard Montmartre, 75009

Metro: Grand Boulevards

Open: 10:00 am to 6:30 pm; Sat-Sun 10:00 to 7:00 pm

Closed : First week of Oct.

8. The Paris Story
History comes alive in this interactive museum geared towards children. You'll learn about Paris, starting from the prehistoric settlements up to modern times, and everything in between. It's great for families.
The Paris Story
11 Rue Scribe, 75009
Metro: Opera
Open: Daily 10:00 am to 6:00 pm