Five Fascinating But Little-Known Museums of Photograph In Paris
In Paris you have the chance see the work of some of the best photographers who've ever lived. In fact, one of our favorite things to do in the City of Light is visiting museums that focus on photography. Since the very early days, photographers have been in love with The City of Light — many have made the capital their home and one of their favorite subjects.
Legendary names of photography like Robert Doisneau, Henri Cartier-Bresson and Man Ray all had Paris in common. You can follow the greats of the past and the up-and-coming photographers of today at these small Paris museums. Some of the largest collections of photography are found at the European House of Photography (the MEP, as it's known) and at Musée Carnavalet. When you want to catch up with the moderns head to the Jeu de Paume.
Jeu de Paume
Place de la Concorde
This modern photography museum has had a long and varied past. Originally built by Napoleon III in 1861 as tennis courts (jeu de paume), it was used by the Nazis in the 1940s to store their stolen Jewish loot. Before 1986, it held many of the Impressionist paintings that now live at the Musée d'Orsay. Today it's used for changing photography exhibitions, and there's always something fresh and interesting on display.
National Gallery of Jeu de Paume
• 1 Place de la Concorde, 75008
• Metro: Concorde
• Closed: Monday and public holidays
• Website…
MEP – Maison Européenne de la Photographie
One of the largest collections of photographs in Europe is found in this pleasant building next to the St Paul Metro station, close to the Seine. The changing exhibits at MEP usually include three types of visual arts — photographic prints, the printed page, and video.
European House of Photography
• 5 Rue de Fourcy, 75004
• Metro: Saint Paul
• Closed: Monday, Tuesday and public holidays
• Website…
Photography Walking Tours in Paris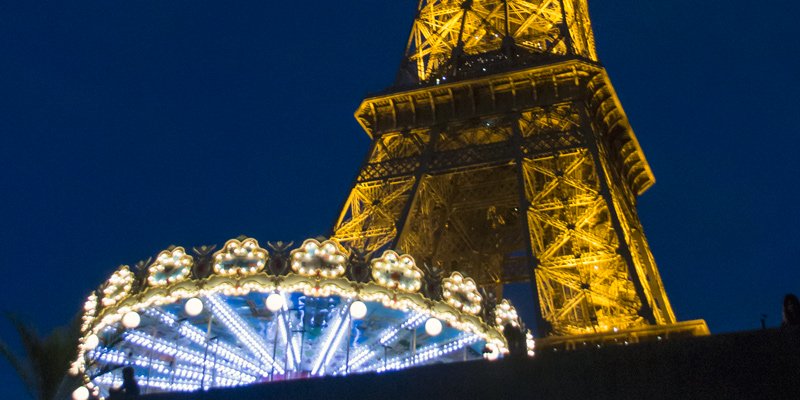 What city is more photogenic than Paris? And what better place to learn to improve your own photography? Follow an expert local guide on these 3- and 4-hour tours that get you to some of the best known sights, as well as local photographers' secret locations. All the while, you'll be sharpening your technique!
Foundation Henri Cartier-Bresson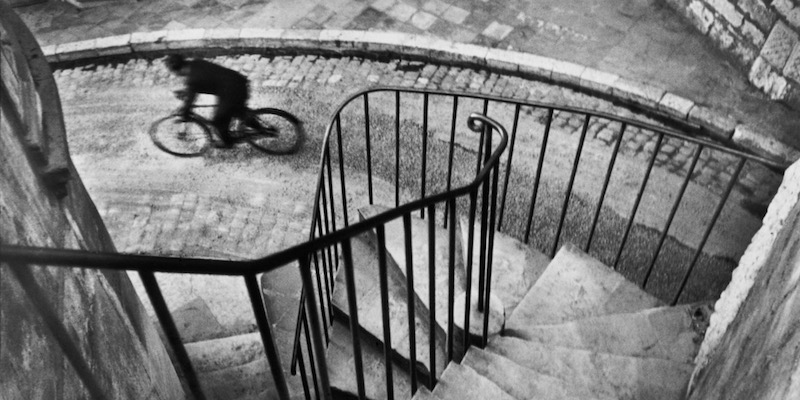 The foundation was created to promote and preserve the work of world-famous French photographer Henri Cartier-Bresson (1908-2004) and his wife Martine Franck. In addition to its preservation work and educational programs the foundation stages three or four exhibitions a year, with works by Cartier-Bresson, Franck or by other featured photographers.
• Foundation Henri Cartier-Bresson
• 2 Impasse Lebouis, 75014
• Metro: Gaité, Edgard Quinet
• Closed: Monday and public holidays
• Website…
Maison de la Photographie Robert Doisneau
The home of the most famous of French photographers, Robert Doisneau, has been turned into a museum dedicated to photography. It's located in the outskirts of Paris, just beyond the périphérique (the ring-road that surrounds the city) but it's an easy ride on RER Line B. You will be rewarded with a handsome collection of his work as well as temporary exhibits.
• House of Photographer Robert Doisneau
• 1 Rue de la Division du General Leclerc, 94250 Gentilly
• RER B, Station Gentilly
• Open Wednesday to Sunday
• Website…
Musée Carnavalet
Musée Carnavalet closed for renovation until 2019
Carnavalet is one of the great Paris museums. In addition to the superb collection dedicated to the history of the City of Paris, Carnavalet also is home to 150,000 historical photos, one of the greatest photography collections in France. It's a City of Paris museum, so entrance is free. Definitely worth spending time there.
• Carnavalet: The Museum Of The History Of Paris
• 23 rue de Sévigné, 75003
• Metro: St-Paul, Chemin Vert
• Closed: Monday and public holidays
• Website…