Paris Food Shopping – 10 Foods Not To Miss At Your Local Epicerie
One of first things we do when we come back to Paris is to run to the local grocery store to stock up on the wonderful Paris cuisine crammed in its aisles. Called les petites epiceries, these small stores manage to pack in more goodness than any fine food store you're likely to find back home. Sure, we love the fromageries, the boulangeries, and the other Paris speciality stores, but it's the amazing culinary treasures we uncover at the local grocery stores that keep us going back for more Paris cuisine.
Virtually every street in the city has at least one small grocery store where locals stock up on their daily food supplies. What will surprise you is the selection dedicated to fine Paris cuisine. Things like AOC French butter, cheeses, wines, and fresh produce. So, come on, let's head to the local epiceries with our standard French shopping list in hand.

1. Confit de Canard
It's the ultimate French comfort food. Confit de canard is made by slowly simmering duck in its own fat, then preserving it in extra duck or goose fat. Sealing the confit into cans is a very good way of preserving all the goodness. Found in practically every food store in Paris, a large tin will contain four to six portions of duck legs, which are easily prepared by broiling or panfrying until crispy on the outside and tender on the inside. There's also enough duck fat for days of joyfully cooking fried potatoes.
2. Potatoes Fried in Duck Fat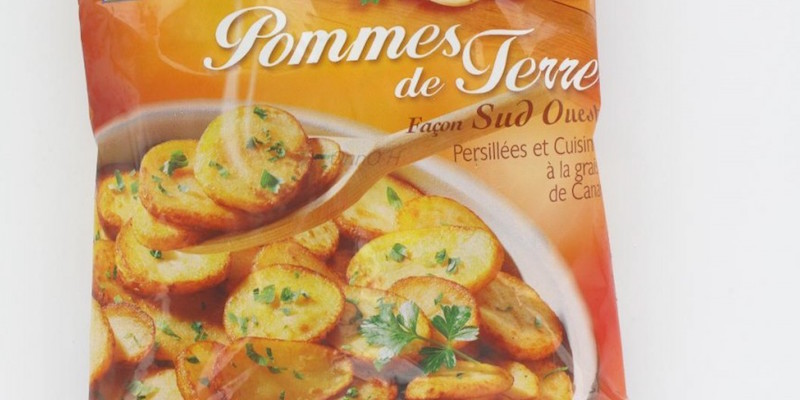 Crispy, garlicky, tender potatoes with a sprinkle of parsley are standard Paris cuisine. The secret is they can be found in the freezer section of any French grocery store, ready to take home with you and to put onto your table in minutes. These classic potatoes hail from Southwest France, where potatoes cooked in duck fat are the perfect companion to confit de canard. Add a crunchy, fresh salad of frisée lettuce and you have classic bistro fare in the comfort of your own Paris apartment.
3. Chocolate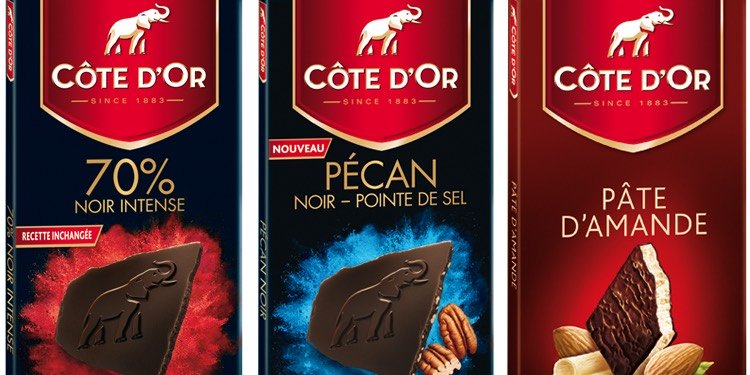 It's fun to visit the luxury chocolate shops along Saint-Germain (and virtually everywhere else in Paris), but it's equally as fun to stock up on French chocolate found in local Paris grocery stores. One of our go-to brands is Cote d'Or, a Belgian chocolate company. Top choice is the Noir Amande, with whole almonds or the Fusion bar, filled with marzipan.
4. Cheese
Choosing from the selection of French cheeses in a Paris grocery store is certainly one of life's great pleasures… and dilemmas! Even in small stores, the cheese case boasts Camembert, Comte, Cantal, Brie de Meaux, Epoisses, and an endless variety of fresh and aged chevre (goat cheese) including our favorite Basque cheese, Etorki.
Also refreshing are the low prices. Cheese is a French staple and is priced so everyone can enjoy it daily. This is your chance to sample cheese from every corner of France that at home cost their weight in gold.
5. French Butter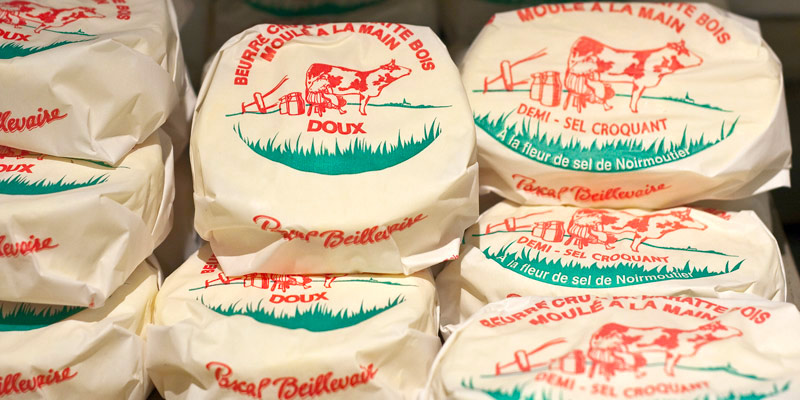 We can't help but marvel at the selection. Even the smallest store in Paris will carry a dozen choices in French butter from Normandy — with or without sea salt, wrapped in paper, rolled into logs, or in cute wooden baskets. Be on the look out for AOC, Appellation d'Origine Controlée. That's butter with pedigree. This designation is awarded to butter, cheese, and many other French foods whose character is unique to their place of origin.
Cookbook author Dorie Greenspan wrote in the New York Times that French butter has a distinct tang and nuttiness and its texture is firmer and more supple that its North American counterpart. The biggest difference? French butter has more butterfat.
6. Cassoulet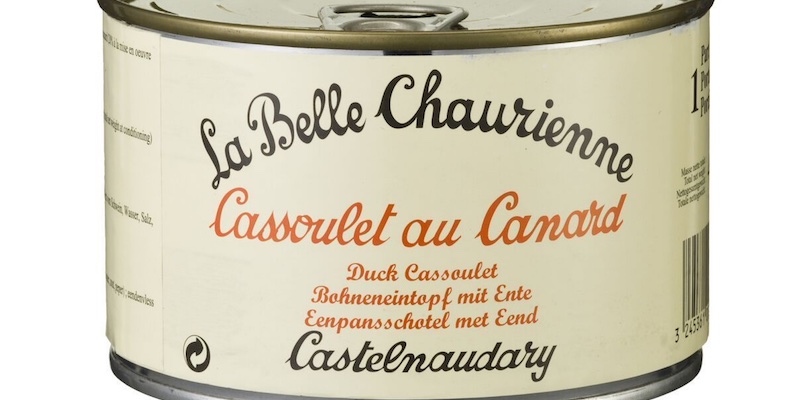 Another basic French comfort food, this rich, slow-cooked casserole from the southwest of France is redolent with juicy duck meat and sometimes pork sausages in a rich tomato sauce with accents of white haricot beans. Large tins of this succulent French stew can be found next to the canned confit de canard. We've been known to consider packing one or two in our suitcase until we realized they weigh a ton!
7. Crepes
We do love the crepe stands that dot the Paris landscape, but we also adore the packaged crepes found in the refrigerated section. The variety is astounding — small, large, sweet, savoury, buckwheat. These are perfect for lazy Paris mornings when a crepe and a sprinkle of sugar are just what you want with your coffee.
8. Wine & Champagne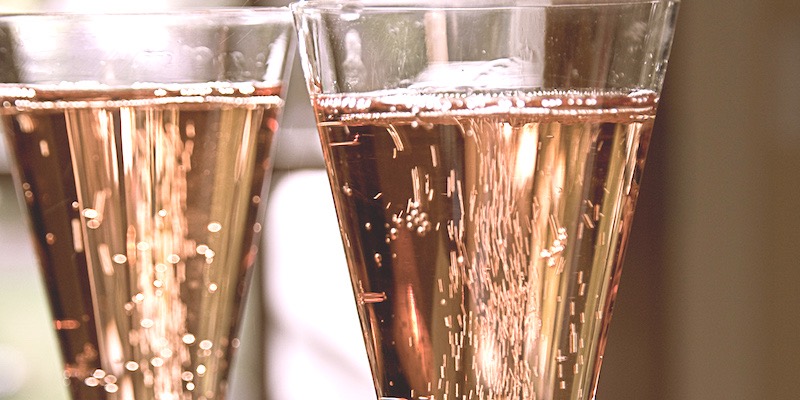 Bonjour rosé. Cheap and cheerful, the local grocery store has a price-friendly selection of a few white wines and rosés taking up some valuable refrigerator space, and that's a boon for us shoppers. Our favorite Franprix on Rue Monge actually has a mini-fridge stocked with chilled demi-bouteilles (half bottles) of champagne. Now that's decadent.
9. Lay's BBQ Chips
We know, we know… but even the chips are better! It was our son Alexandre who learned at a young age to appreciate the subtleties of the French version of Lay's BBQ chips. They are less sweet than their North American counterpart, with a subtler seasoning. Even the chips seem thinner and lighter in France… or is it our imagination?
10. Escargots de Bourgogne
Escargots are such a staple of Paris cuisine that you must try them when you're in France. Look no further than the frozen food department of the local grocery store, next to the goose-fat fried potatoes, where you find them oven-ready in aluminium trays.
One Christmas in Paris we practically lived off escargots from the local Casino shop. We even did a taste test with escargots prepared by the nearby deli and declared the Casino brand the winner. All you need is a fresh baguette to soak up all the garlic butter. What's also remarkable is reading the short list ingredients on the label — escargots, butter, garlic, and salt. That's it!
The New Generation of Petites Epiceries
It's only in recent years that the French chain food stores have wiggled into the Paris market, with their small food shops set into every vacant space, or so it seems. Where there used to be independent shops of varying quality on every block, today instead you find Carrefours, Casinos, Franprix, and Monop' name-brand stores.
For us, at least, it's a good change, with greater choice, better products, and nicer spaces. There are still independent produce sellers in the city as well as hundreds of cheese shops and wine stores, and the chains don't seem to have affected the thriving speciality stores known as epiceries fines.