Nomicos: A Michelin Star In The 16th – A Retrospective Review
Nomicos is a modern restaurant just steps away from the fountain on Place Victor Hugo in the 16 Arrondissement. Even though it's in a tony part of Paris, it seems more like a restaurant you would find in Manhattan, with ample space between tables and plenty of breathing room. The silver walls and ceiling are cleverly woven like a impressionist wicker basket and the burnt orange banquettes create a chic, comfortable backdrop for the modern Mediterranean menu.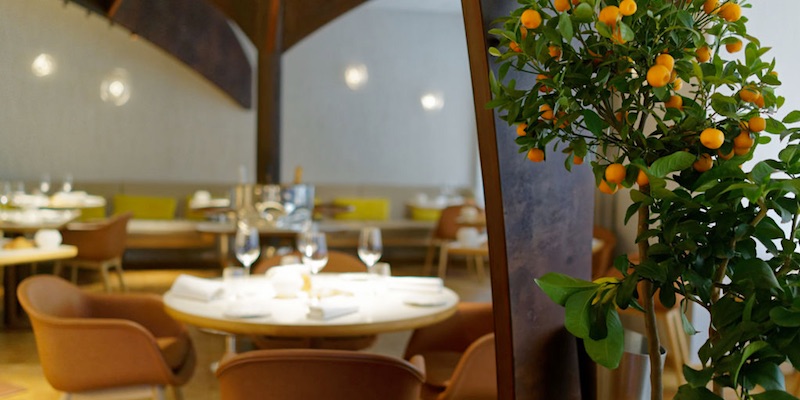 It's no wonder that Chef Jean-Louis Nomicos focuses on the flavors of the Mediterranean. He began his training in Marseille, where he was born, and at the young age of seventeen was hired by Alain Ducasse. It was from Ducasse that Nomicos learned to respect the ingredients; to use simple ingredients but complicated techniques. Formerly known as Les Tablettes de Jean-Louis Nomicos, let's look back on what we ate at the sleekly-named Nomicos.

The Nomicos Experience
One Michelin Star
The seasonal tasting menu began with the amuse bouche — a small tasting from Chef that's so typical of Parisian restaurant meals. Two fine, intricate bites were arranged on a round platter: a cube of foie gras on a thimble full of confit-raisins, with a dash of fleur du sel; and whipped goat cheese with a sliver of roasted red pepper anchored on top.


Our first course, la entrée, captured the flavors of summer. Fin sablé parmesan, velouté de courgette, artichauts poivrades, basilic citrus. Cool zucchini soup with tomato sorbet, lemon jelly, crisp Parmesan chips and basil accents.
Chef Nomicos' cuisine is definitely feminine — fresh ingredients, artful arrangements and a balance of salty, sweet and smoky flavors. This was apparent in the next course — encornets, palourdes, bergamote, aubergine, chorizo featured stars of squid on a base of grilled Japanese eggplant slice with micro greens, baked clams, a slice of cucumber and a garnish of caper with a micro-sprig of basil on top. The entire dish is lightly drizzled with a light bergamot-scented sauce.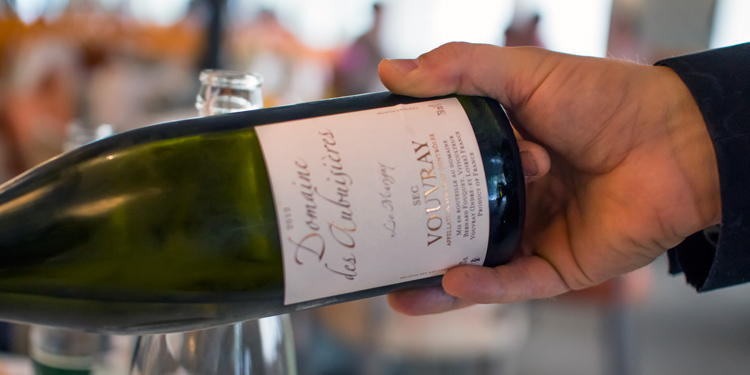 We had the rare opportunity to sample two of the Chef's signature dishes in this one meal. Homard rôti, miel de châtaignier, romarin, artichauts poivrades, pommes de mer is a recipe that Chef developed fifteen years ago and it still has a following. And it's no wonder… tender lobster is served in a bouillon infused with chestnut honey.
But Chef's most famous dish is "macaroni" with black truffles and foie gras, and it's a pasta-lover's dream. Macaroni, truffes noires, foie gras de canard, céleri, jus de veau was created when Chef Nomicos was a young chef cooking at La Grande Cascade. Starting out there he needed to find his own style, his voice, his inspiration, and he found it in a simple ingredient — macaroni. It took Nomicos six months to perfect the dish that involves syringing a truffle, foie gras and celery mixture into narrow tubes of fresh pasta. The pasta is cooked then completely coated with béchamel sauce and placed under the grill to become a gratinée. A shaving of parmesan completes the dish.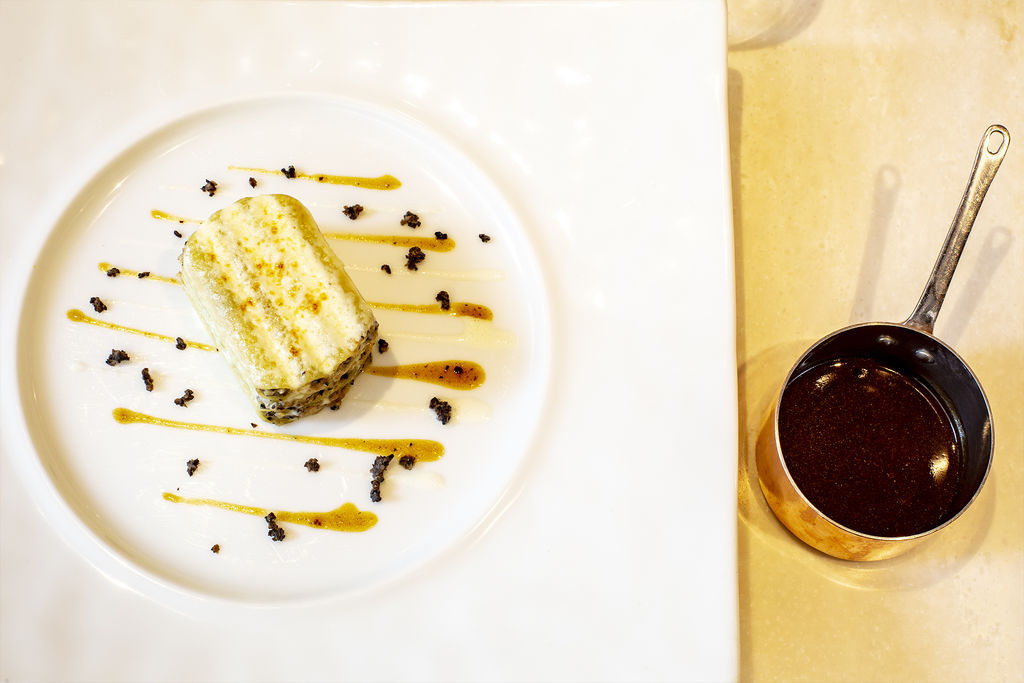 Subtle, bursting with flavor, this is true comfort food — albeit elevated with foie gras and truffles (and a Michelin star!).
It's sometimes a challenge to enjoy dessert after so many courses, but the fraises gariguettes, chantilly poivrée, sorbet yaourt managed to make it a happy ending. A trio of strawberry compote with a touch of whipped cream, a hint of black pepper for contrast and tangy yogurt sorbet was a refreshing finish.
But don't think it was over! One of our favorite parts of a multi-course meal in France is the aprés déssert, just in case you didn't get enough goodness during the three-hour meal. Tarte soufflée, chocolat grand cru, sorbet cacao, émulsion mascarpone is everything in miniature — raspberry macarons, round chocolates, fruit jelly and lemon tartelettes citrons. Very charming. Very feminine.
We highly recommend a trip to the chic 16th Arrondissement to experience the sunny flavours of the Mediterranean and sample the most extravagant macaroni dish in the world!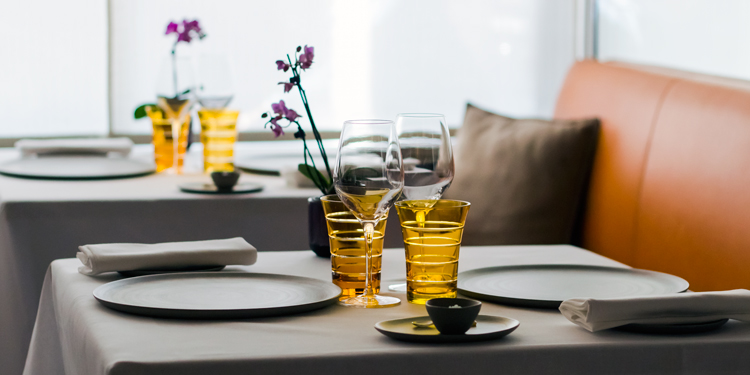 Restaurant Information
Nomicos (formerly Les Tablettes de Jean-Louis Nomicos)
16 Avenue Bugeaud
16th Arrondissement
01 56 28 16 16