Restaurant Les Climats – Le Paradis des Vins de Bourgogne
A great meal can elevate your mood better than a mood-altering drug, make the future seem brighter, put your past into perspective, and force you to live happily in the moment. That's exactly what happened to us at Les Climats, a gorgeous restaurant tucked behind Musée d'Orsay on the unassuming Rue de Lille in the 7th Arrondissement. Equally a temple to gastronomy and the wines of Burgundy, owners Denis Jamet and Carole Colin spent a decade honing their wine collection and developing their skills as restaurateurs.

Our Top-Rated Food & Wine Experiences
Here Art Deco Is Alive and Well
Stepping inside Les Climats transports you to another, grander era with soaring ceilings, decorative tiles, Art Deco stained glass, wainscoting, brass and wood accents. The staff are smartly dressed and emanate a professionalism that is reminiscent of the turn of the century — not the most recent turn, but the previous one. You can imagine Sarah Bernhardt and Edmond Rostand dining at the next table. Here the Art Nouveau era is alive and well.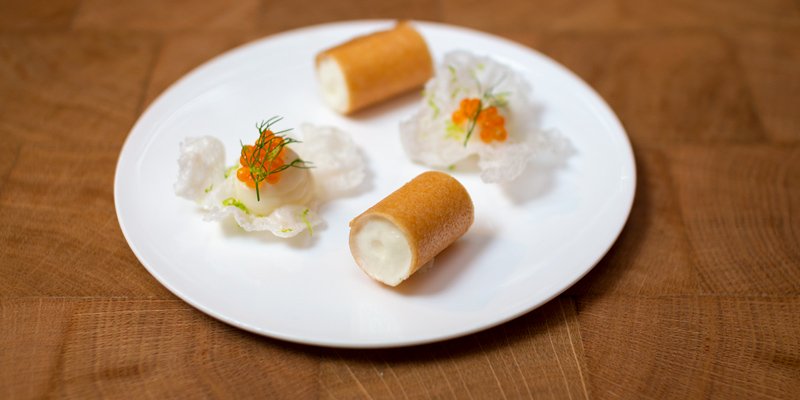 For us, a great meal starts with a great amuse bouche (served before the entrée) and this one started with a trio of delicate bites, served with cool glasses of champagne. A crunchy bite with goat cheese added a bit of tang and salt to gently shake our taste buds awake. There was even a second amuse bouche, equally memorable — a fricassée of seared forest mushrooms in a deep, autumnal broth.

Celebrating the Terroir of Burgundy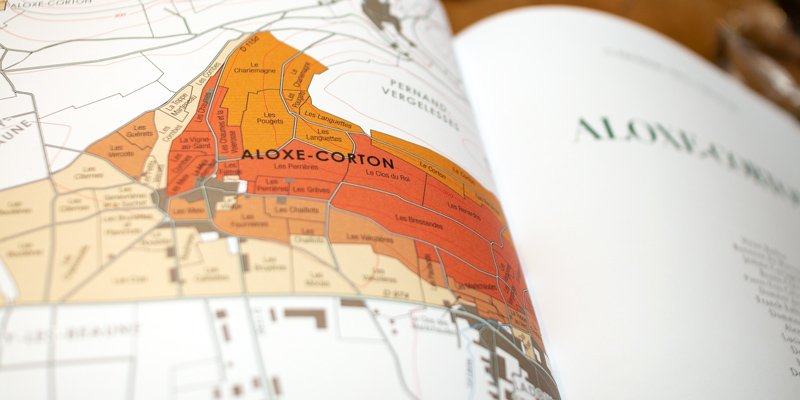 "Les Climats" refers to the terroirs of Burgundy, the precisely-defined vineyard parcels that make up the prestigious wine-growing region. So important to the world of wine and to the region are les climats that have been recognized by UNESCO.
The sommelier, Charles, with a look of stern attentiveness, matched each of the three courses with appropriate wines. Les Climats is Burgundy wine heaven ("Le paradis des Vins de Bourgogne," Jamet and Carole Colin call it) where 300 winemakers are represented with wines ranging from €25 to €8,000 and a staggering 28,000 bottles in the cellar. The wine list is an oversized, hardcover book with the weight of a case of Chablis. No wonder Wine Spectator awarded Les Climats the Grand Award of Excellence for 2017, 2018, and 2019. Overall, the restaurant also made our list of the The Best Restaurants in France 2020.

Works of Culinary Art
Visually, each course was a work of art. The homard bleu was delicately seasoned with curry and broiled avocado slices and finished with a buttery foam. The belles sardines Bretonnes shone with brilliance; the trio was grilled, stuffed with smoked ricotta cheese, fresh herbs, and nasturtium leaves.

Les Climats is housed in an historic 1905 Art Nouveau landmark and is in fact, the only architectural example of Arts and Crafts in Paris. Originally it was Maison des Dames des Postes, Télégraphes et Téléphone, where single women employees of the telephone company could find room and board. Jamet and Colin's inspired approach was to restore it to its former glory — the ceiling vaults were rebuilt and redecorated, the Art Nouveau stained glass windows were repaired.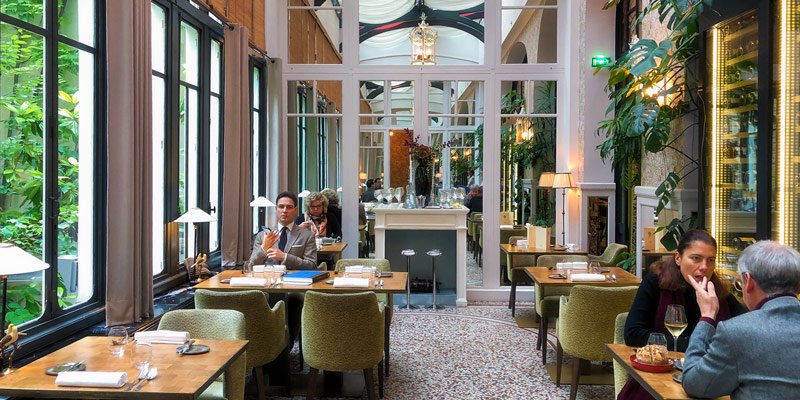 The space at Les Climats is divided into several sections — the Sarah Bernhardt dining room; the bar, which overlooks the red wine day-cellar; and the conservatory under the glass roof, with views onto the secret garden.
Next to us a table of four businessmen, all south of forty, carefully studied the 456-page wine list before calling in the help of Charles. A wine plan was agreed upon. Today they would share a bottle of premier cru red from Nuits-St-Georges. Unlike some of their British counterparts footloose in Paris, this wasn't a boozy lunch but a delicious, civilized affair with three courses and one bottle of wine to share and savor.

À la Royale… à la Français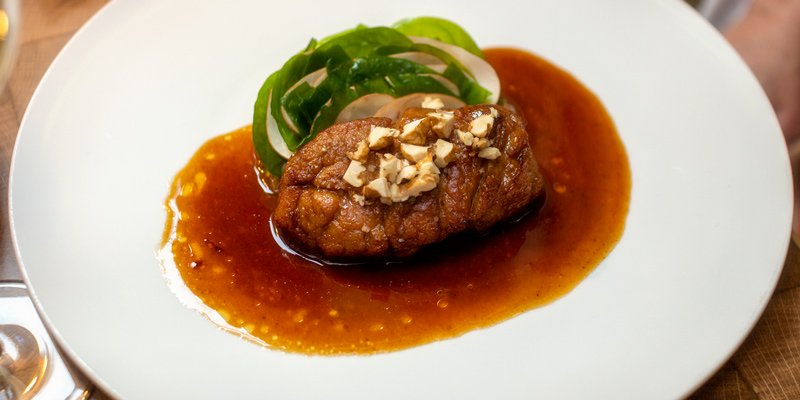 When we are in France we like to order dishes that are really available only here, like ris de veau (sweetbreads) and lievre (wild hare). Both require the best ingredients, time, and culinary expertise. Sweetbreads must be soaked, cooled, peeled, and coated before they hit the sauté pan. At Les Climats the ris de veau were crisp on the exterior yet bursting with juices, finished with aged parmesan and nut oil.
Lièvre de beauce à la royale was dark, dense, and rich. It may come as no surprise that this classic French wild hare dish, a favorite of Louis XIV, has dozens of ingredients and takes days to cook and assemble. The "à la royale" means the hare is stuffed with truffle and foie gras, adding extra levels of luxury. This is not something you're going to whip up in your home kitchen any time soon; it's haute cuisine at its best.
Ending on a High Note
The meal ended on a high note with a plum soufflé practically as tall as the soaring ceilings, finished with eau de vie, and paired with plum sorbet. A fruit dessert, scoops of fresh and poached pear, was as light as air and had a clear, intense flavor of just pear. We love when desserts aren't overly-manipulated with too many flavor combinations.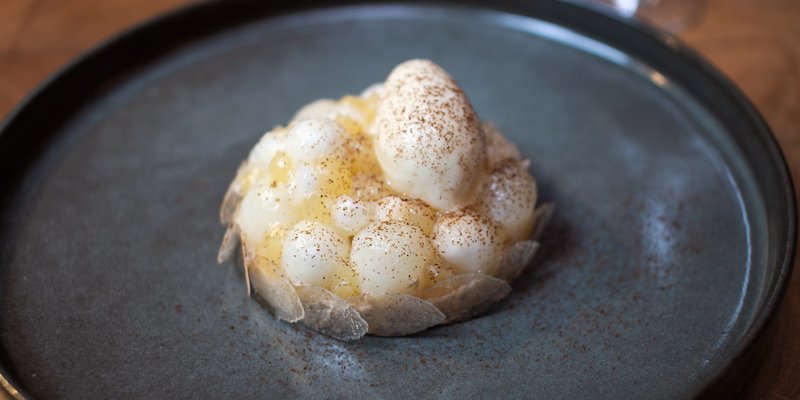 A meal at Les Climats is joyous; a perfect combination of ambiance, service, wine, and, above all, cooking. Chef Emmanuel Kouri shows a brilliant deftness in the kitchen. In fact, we think the cooking is at a two-star level. Whatever the Michelin Guide awards it, we are naming Les Climats one of the Paris Insiders Guide Best Restaurants in France for 2020. We look forward to many more spectacular meals here under the hand of Chef Kouri.

Les Climats Resources
41 Rue de Lille
7th Arrondissement
Metro – Solférino Rue du Bac
Photos by Mark Craft, all rights reserved