Guide to good
champagne Stops In Paris
the Best of Bubbly
in the City of Sparkle
In Paris, good champagne is the beverage of champions. One of our favorite hobbies in Paris is to discover new settings to enjoy a glass of good champagne.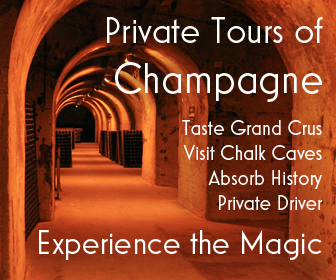 And that's not hard to do since champagne is served everywhere – bars, bistros, parks, rooftops and even on top of the Eiffel Tower!
That's right, top off your visit to the top of the tower with a glass of bubbly served at the Eiffel Tower's Champagne Bar.
Here are a few of our favorite Paris places to drink champagne – sit, relax and savor the city with a glass of good champagne.
Paris Insiders Tip
Taking a champagne break during busy days in Paris helps to slow things down and gives you a chance to really appreciate where you are. And, believe us, you're going to remember those good champagne stops as much as you remember your visit to the museums.
champagne Tasting on a Seine River Cruise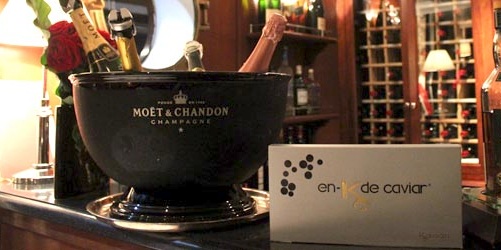 You're going to treasure this moment – cruising down the river Seine, taking in all the sights of Paris, while sipping champagne in a private room at the front of the boat, served by an expert sommelier.
The cruise is in the early evening, so in summer and fall you'll also be able to gaze on the lights of the City of Light!
champagne in a Horse-Drawn Carriage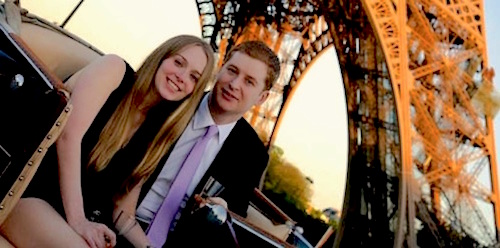 Is there a more romantic way to see Paris than from a horse-drawn carriage with a glass of champagne in your hand?
We couldn't think of one, that's why we love this idea from our City of Light Concierge.
Over the course of ninety minutes you'll traverse the cobblestone streets of Paris and ride past some of the most famous sights in the world: the Eiffel Tower, Rue Faubourg St Honoré, Place Vendôme, the opulent Palais Garnier, Place de la Concorde, and Invalides, with its Tomb of Napoleon.
You can choose to keep it completely romantic, with just the two of you, or invite friends along (up to four people total). Scheduled departures: Wednesday to Sundays, noon to 6:00 pm.
champagne in a Rolls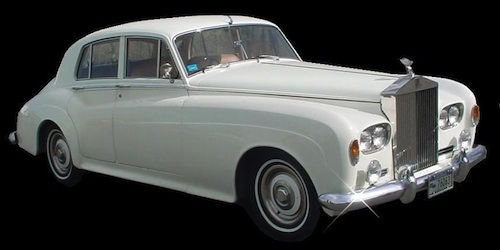 "Rolls", as in "Rolls Royce". When night falls Paris truly becomes the City of Light. And this experience is like no other – see Paris from the back of a chauffered-driven vintage Rolls Royce, or another luxury car, while sipping champagne with your special one.
Our City of Light Concierge has put together a number of ways for you to see this magical city while drinking this magical drink. Choose from a variety of classy cars and, if you want, add a dinner and show at Paradis Latin Cabaret!
To
get personal service
from our concierge, follow the link below and go to
Romantic Night Tours
. Be sure to include this
Paris Insiders Code: PI-2031
in the
Additional Comments
of the
Inquiry Form
. You'll be glad you did!
Champagne in Champagne!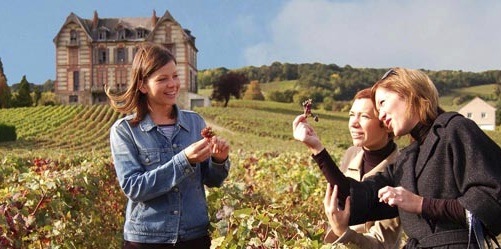 The famous and sparkling Champage Region is only about an hour from Paris, and it makes for a great day trip. Explore the chalk caves and legendary champagne houses such as Moët & Chandon, where Napoleon himself celebrated his victories.
We recommend a private day trip to Champagne, arranged for you by our Concierge. Or, choose a small group tour of the region. Whichever you choose, there will be plenty of sampling along the Route de Champagne!
5 Favorite Stops for Good champagne in Paris

Café Marly at the Louvre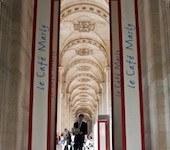 After exploring the Louvre art museum, you'll want to take a break on the grounds, admire the Louvre Pyramid and enjoy a glass of good champagne at Café Marly.
Try to get a seat outside. But remember, this is an address for champagne only – jamais (never) for eating.

In Montmartre
Up the hill of the 18th Arrondissement, in Montmartre, there is a restaurant where they serve very generous coupes de champagne. Wander through Montmartre and stop at Le Restaurant for a mammoth drink of champagne (although you can get a bottle for 45€ ), along with the 16€, 3-course lunch, one of the best deals in Paris.
• 32 rue Véron, 75018

The Roof of A Grand Magasin
There are quite a number of restaurants in Printemps Paris, one of the most elegant of the grands magasins (department stores), but it is the rooftop café, Le Déli-Cieux that will wow you. The 360° panoramic open-air view lets you linger over the finest monuments in Paris while you enjoy a glass of good champagne.
• 64, Boulevard Haussmann, 75009

a bar that time forgot
Speaking of Paris deparment stores, if the 1950s are your golden age, you must stop at Les Mouettes. It's conveniently located behind our favourite department store in Paris, Le Bon Marché. Au Sauvignon is generous with its coupes de champagne and the price is right. You can imagine Jeanne Moreau or Jean-Paul Belmando drinking here. The place just might leave you breathless!
• 130 Rue du Bac, 75007

champagne in the Parks
Paris has some wonderful parks, and having a glass of champagne at a tree-shaded outdoor café makes them even better! There are cafés in the Jardin de Luxembourg in the 6th Arrondissement and the Jardin des Tuileries next to the Louvre.

At The Vantz Clippert Champagne Tasting Room
Pierre Olivier Joffard created this very small champagne house in 2010, and it is already receiving great reviews. One of the world's top sommeliers describes Vantz Clippert champagnes as "future Grande Wine".
Vantz Clippert produces four champagnes – Brut, Réserve, Rosé and Prestige. And you can taste them for free at the Paris tasting room, with glasses often poured by Pierre Olivier Joffard himself.
• 29 avenue Duquesne, 75007
• Vantz Clippert Website »
Paris Planning Quick Links
Guide to Paris
City Passes

Fave Day Trips From Paris

Paris Airport Transfers

Skip-the-line
Eiffel Tower Tours
Don't Miss a Single Paris Travel Tip –
Sign up for Le Petit Journal !
the newsletter of Paris Insiders Guide