Maison Lameloise In Chagny – Three Burgundy Stars
You know you're somewhere special the moment you enter the discreet front door at Maison Lameloise. A bevy of handsome French servers are there to greet you, to take your coats, to infuse you with the feeling of, "Hey, you've finally made it in life. Having lunch here is like buying a winning lottery ticket."
You then have a big decision to make. Do you want to have your aperitif in the dining room, or do you want to have it in the lounge? Seconds tick by. You think. You finally answer, the lounge. Suddenly you're whisked past a cadre of servers, greeters, and onlookers to a very cozy lounge. Pink champagne is poured. Delicate savoury bites follow.
It's during this pause, between entry and entrée, that you have a chance to get your bearings. You sink into the comfy chairs, you read the menu, and you think about the history, the legacy, and the legend of Maison Lameloise.

Michelin Stars – You Win Some, You Lose Some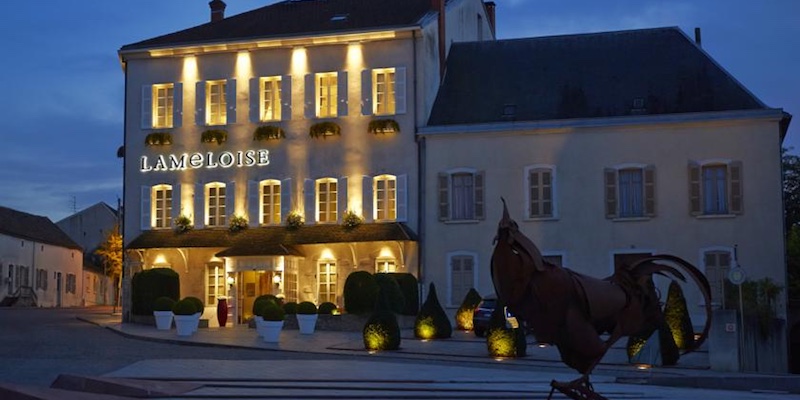 In an industry where 80% of restaurants close within the first five years, it's an amazing fact that Lameloise has remained open for almost a century. The year was 1921 when grandpere Pierre Lameloise transformed a 15th-century coach house into a hotel and restaurant in the sleepy Burgundy town of Chagny.
1926, five years after Lameloise opened, was the first year that the Michelin Guide began awarding stars to restaurants (Michelin calls them macarons.) Pierre was one of a handful of chefs to be awarded a star that very first year. In 1931, the first year restaurants could be awarded more than one star, Maison Lameloise won two. Pierre stayed behind the stove until 1944 when his son, Jean, took over the kitchen.
In 1971, young Jacques, Pierre's grandson and Jean's son, fresh from training at famed restaurant Lucas Carton in Paris took command. In 1979, he won the third star, the ultimate Michelin award. At age 32, Jacques was the youngest chef ever to be awarded three Michelin stars.
Lameloise held three Michelin stars for 26 years. Few chefs have known this culinary glory. Then the unthinkable happened. In 2005, they lost the third star.
Back to the Meal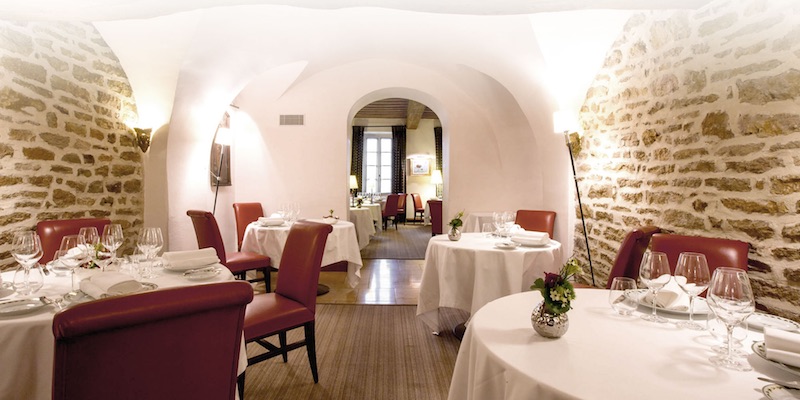 The last drop of pink champagne gone, you are led through a maze of five dining rooms, each with a different table configuration. And although the restaurant can accommodate sixty, the overall effect is of dining in a small restaurant. The restaurant is not flashy – a nice use of exposed stone and wooden beams. White walls.
Diners aren't looking for a flashy dining room. They realize that the stars of the show are the Burgundian-inspired culinary creations — frogs legs perfumed with lemon and ginger, milk-fed lamb with caramelized garlic and saffron, roasted pigeon with pralined almonds and cauliflower mousse (only served in season from June to September). The meal unfolds like a flawless ballet. Waiters glide in and out, delivering technically perfect dishes, each course matched to the best wines of the region — from Meursault, Corton Charlemagne, Chassagne, Puligny-Montrachet.
Soul Searching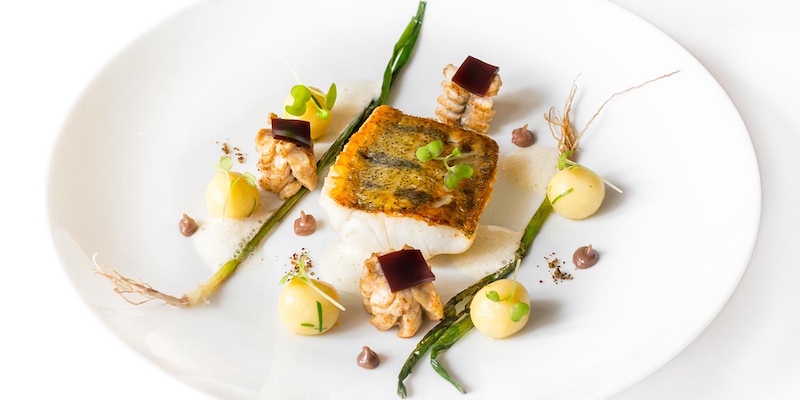 "Did we get old, starting with me?" Jacques Lameloise lamented, asking his mother, Simone, and his wife, Nicole. "Did we fall into a predicable routine?" The loss of the star weighed heavily on Lameloise.
Instead of giving up, Chef Lameloise and his team dissected, analyzed, revisited recipes, tried new flavor combinations, and devised more elegant presentations. Two years later, the hard work payed off and third star is back again! And although Jacques was pleased, he knew he must plan his own succession.

Back to Dessert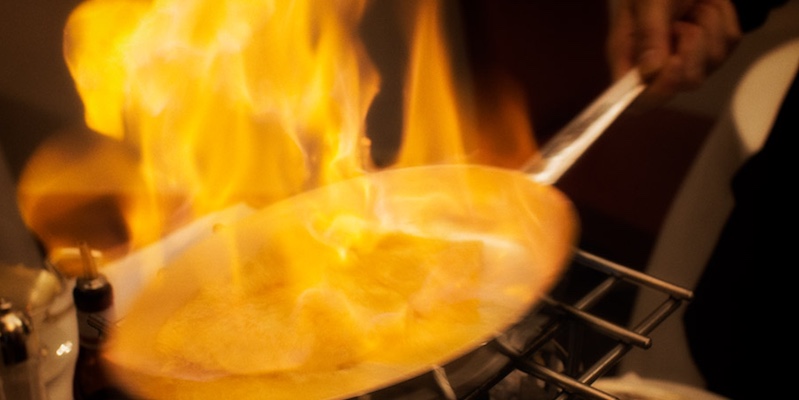 We've finished the aperitif, eaten a few amuse bouche, enjoyed an entrée, had a meat course, a fish course and a cheese course. But. we're not done yet. There's still the dessert course. While we're reading the dessert carte, a pre-dessert arrives — three sweet. tasty bites for each of us, served on a slate tray. We finally opt for a crepe suzette, largely because we're surprised to find this somewhat clichéd dessert on the menu of a top three-star restaurant in France.
Whoosh! The server prepares the crepes and flambes it right at our table. It's a great show, but it's also a very good dessert of sweet, subtle, and delicate flavours. It's as if Lameloise has rescued this over-hyped dessert and returned it to its Burgundian roots.
A New Chef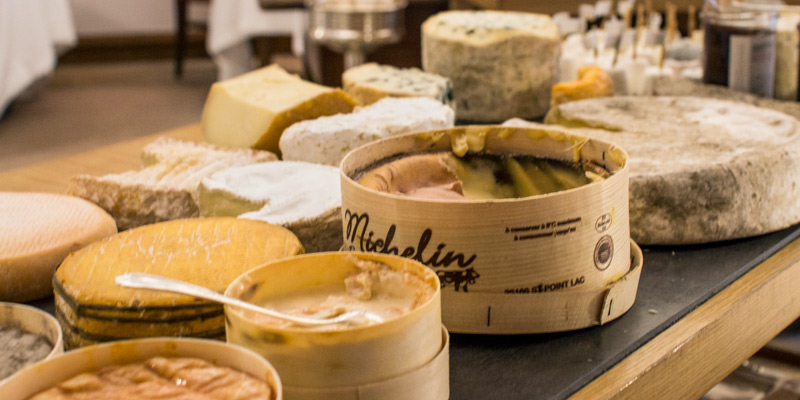 Like most top chefs in France, Eric Pras started his career in the kitchen at 15 years old. His resumé reads like a list of the best restaurants of France, working at a string of Michelin heavy hitters — Maison Troisgros in Roanne, Bernard Loiseau in Saulieu, with Pierre Gagnaire in Saint Etienne, Antoine Westermann in Strasbourg, at Belle Otéro in Cannes, with Régis Marcon in Saint-Bonnet-le Froid. But Eric Pras eventually settled at Maison Lameloise.
By 2008, at 36 years old and winner of a Meilleur Ouvrier de France (the top culinary achievement in France, like winning a Gold Medal at the Olympics), Eric Pras was asked by Jacques Lameloise to take over the kitchen.

La Grande Finale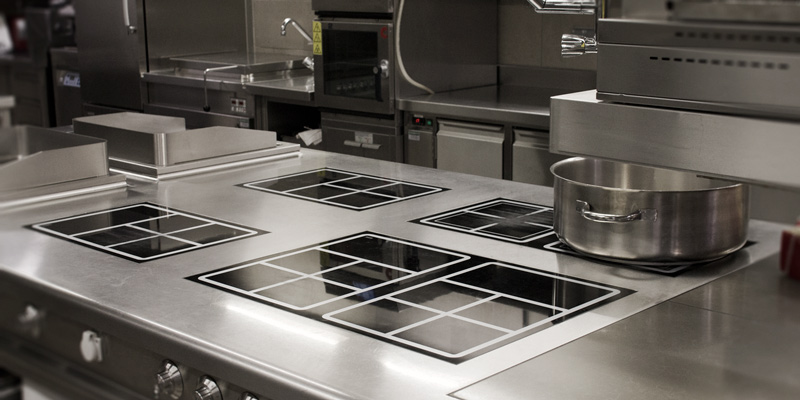 For Maison Lameloise there were only two years in the wilderness with two Michelin stars. In 2007, Michelin gave back the third star. Perhaps exhausted, at age 62 Jacques Lameloise retired and passed the baton to Chef Eric Pras. Since then, Lameloise has maintained three stars for a decade and has been at the top of the of many lists of the best restaurants of the world.
As for the diners, we take our time over cafés and post-desserts, chatting to the Maitre d'. Seeing our appreciation and interest he invites us to take a look at the brand-new kitchen. Now, only minutes after service has closed, it's already scrubbed spotless. It's empty, pristine, and serene. It's hard to believe that a cadre of chefs just finished preparing 3-star lunches for fifty guests.
Restaurant Lameloise Resources
36 Place d'Armes, Chagny, Burgundy