Autour Du Monde At Restaurant La Gare In The 16th Arrondissement
In an upscale neighborhood not on the usual tourist route is restaurant La Gare, housed in a former train station in the quartier of La Muette in the charming 16th Arrondissement. We love visiting La Muette — getting a taste of how the other half lives in this well-off enclave that is only two Metro stops from Trocadero and the Eiffel Tower, yet may as well be a continent apart.
We had dined at La Gare a couple of times when it was a typical French restaurant, but this was our first visit since it has been transformed into something like a global food laboratory, where you find everything from Spanish tapas to Peruvian ceviches to a sort of multinational sushi.
Inside La Gare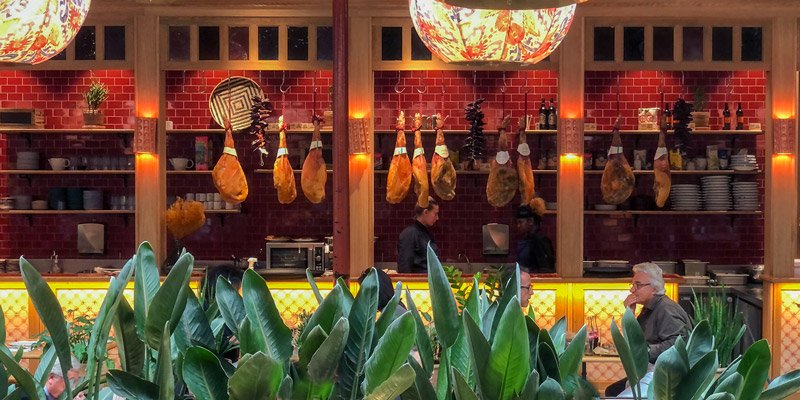 From the outside La Gare still looks and feels like a train station. Inside there was an attractive bar at street level, but we were guided down stairs to a large, bright dining area connected to an oversized outdoor terrace. (It was autumn, so we ate inside.) This is an enormous restaurant on two levels, one about three steps above the other, covering a staggering 10,000-square-feet with 300 seats.
The building goes back 150 years; originally opened in 1864, the Gare de Passy-la-Muette was a stop along the Petite Ceinture, a now-abandoned train line that circled Paris inside the city limits. The gare and the train line only ceased service in 1985, when RER C was built.
The Moma Group, which owns La Gare (the group also now owns legendary restaurants Laperouse and Boeuf Sur Le Toit, both in Paris) brought in a top Peruvian chef named Gastón Acurio (we told you it was global) and enlisted the talented interior designer Laura Gonzalez, named Designer of the Year 2019 by Maison & Objet. At La Gare Gonzalez did what she does best — fusing rich colors, textures, materials, and eras to create an airy, tropical oasis.
The Menu at La Gare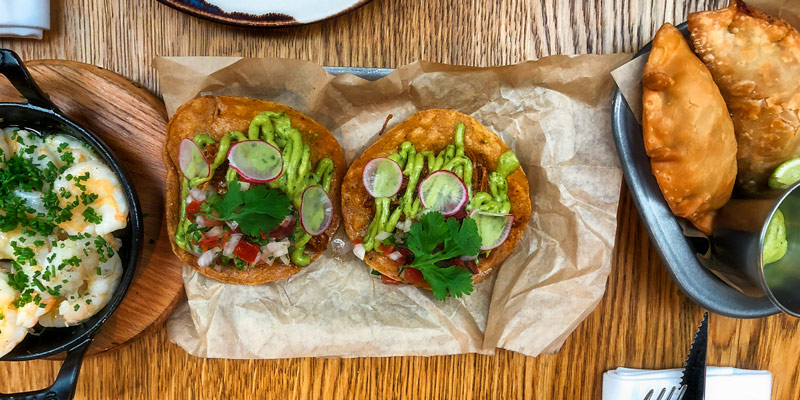 "Can I show you how our menu works works?" asked Jade, our charming, young server. "We have five kitchens creating food from autour du monde. There are tapas from Spain, tacos from Mexico, sushi from our Japanese kitchen, the ceviche station, and meats from Argentina as well as the grill Americain."
Sure enough, on the one-page graphic menu we found tapas from around the world side by side with Italian burrata, empanadas, tostadas, mini cheeseburgers, and pulpo a la Gallega, an octopus dish with cooked potatoes, olive oil and paprika. The menu also featured Asian, Peruvian, and Mediterranean flavors where sushi, dim sum, tapas, and hamburgers live happily side by side.


There is an entire kitchen station devoted to crispy tacos; Our lamb tacos and empanadas were just spicy enough and perfect for sharing. For another course we sampled aged, grilled beef served Argentinean style. It was on the blue side of rare, but the meat was tender and full of warm spices. And we could have eaten the accompanying pommes de terre croustillantes — deep-fried smashed potatoes — all day long.
After rough-riding round the world, Jade reappeared with the dessert menu. Her top recommendation was the best — tarta de queso, a traditional Basque cheesecake that was smooth and delicious, with the consistency of a thick creme soufflé.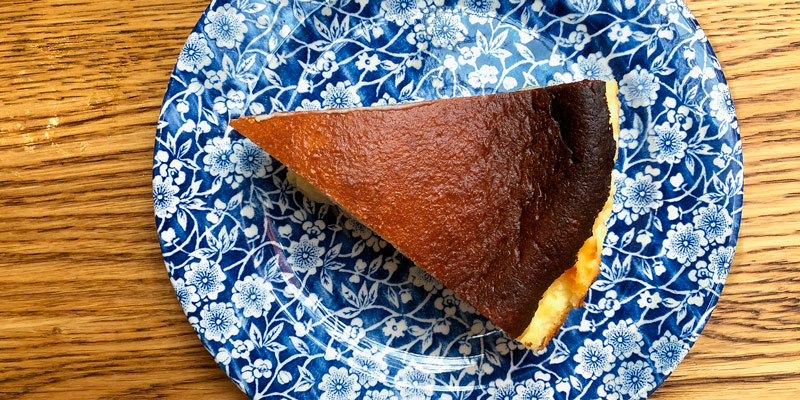 By the end of the meal, we had learned about the eight months (and beaucoup des euros) it took to transform La Gare from a traditional French restaurant into an international space and about the menu that was inspired by the travels of Chef Acurio, who oversees fifty restaurants in twelve countries.
Restaurant La Gare is the place to come when you need a break from all the fabulous French food.
La Gare Resources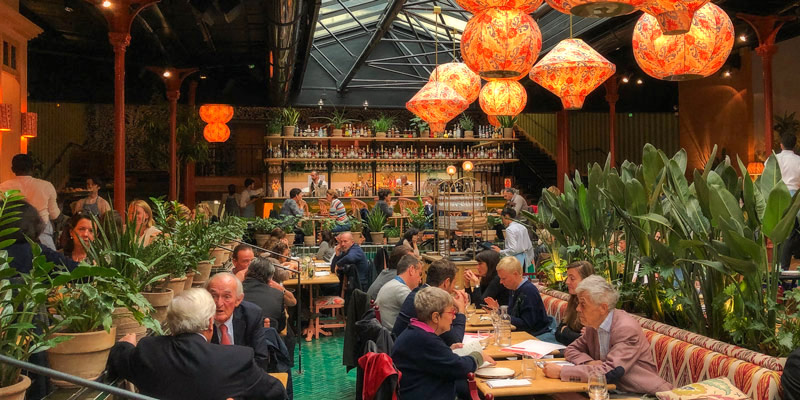 19 Chaussée de la Muette
16th Arrondissement
Metro – La Muette