Brasserie Lutetia – Restored To Its 1910 Art Deco Grandeur
Built in 1910, Hotel Lutetia was created by the owners of Le Bon Marché, just across the street, to service wealthy clients who traveled from all over France to shop at their luxury department store. A century later the only 5-star hotel on the Left Bank was closed for four years while architect Jean-Michel Wilmotte orchestrated a 200-million euro renovation to bring it into the 21 century. With much fanfare and anticipation, Hotel Lutetia, along with its bars and restaurants, reopened in 2018.
Brasserie Lutetia has been restored to its original 1910 layout, with two levels of dining and hand-painted columns. The expansive, curved banquettes are the best seats in the house, restored to an Art Deco look and feel.
Chef Gérald Passédat Comes to Paris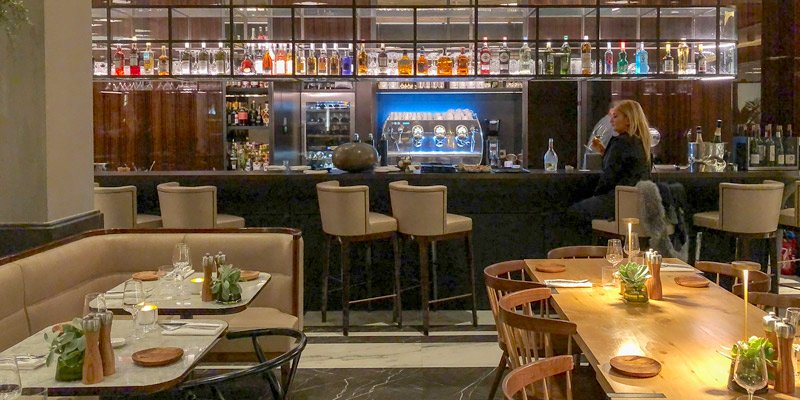 When you have deep pockets you can hire anyone and Brasserie Lutetia summoned Marseille Chef Gérald Passédat from his Michelin 3-star seafood restaurant, Le Petit Nice to launch the restored Paris brasserie. Chef Passédat knows his way around seafood. As we browsed the menu, our oyster taste buds began to quiver at the impressive selection. So, we started off with six large, round oysters from Thau on a bed of ice — a perfect compliment to our glasses of Ruinart blanc de blancs champagne.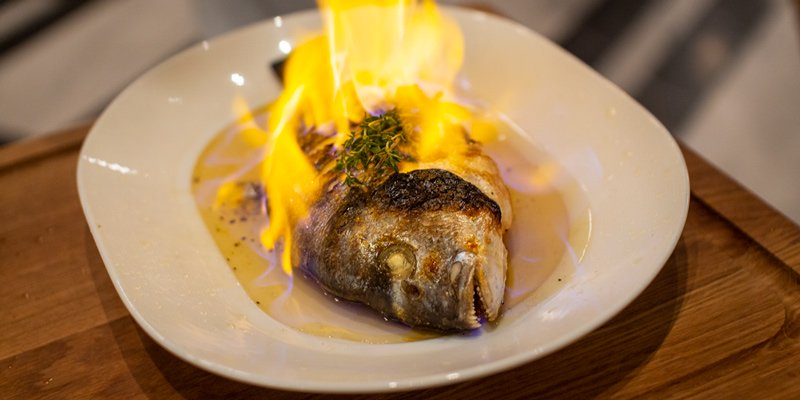 While things started out so well, there were some uneven steps along the way. A sardine, tomato, and focaccia entrée was bland, and an odd charcuterie de poisson tasted like dried-out tuna. However, the star of the meal was a whole daurade, flambééed table-side with a hefty dose of pastis to fuel the fire. The flesh was light and moist, and the homey mashed potatoes rich with butter were the perfect companion.
Stay Regional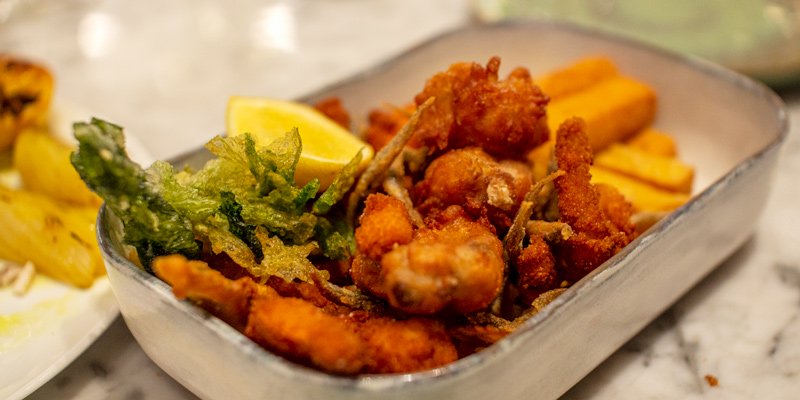 Our advice for dining at Brasserie Lutetia is to stay regional; no sense ordering Canadian lobster when you can feast on fresh daurade caught in the Mediterranean. Another favorite of ours was fritto misto — a bevy of fish, seafood, and vegetables coated in a light batter and dunked into the deep fryer to make it super crispy and flavorful. Crunchy frites called panisses, made with chickpea flour, are reason enough to travel to this historic bistro.
The impressive seafood bar showcases a dazzling array of fresh seafood and we recommend ordering a large platter with oysters, clams, prawns, and langoustines. The wine list is also impressive and we enjoyed a delicious (and decadent) Pernand-Vergelesses to match the flavors of the sea. This lively white wine from Burgundy is a pale golden color with aromas of white flowers, and notes of amber, honey and spices. On the palate it ends with a clean mineral finish.
Brasserie Lutetia Resources
45 Boulevard Raspail
6th Arrondissement
Metro – Sevres-Babylone