Brasserie Bellanger – The Classics Made With Top-Quality Ingredients
It's lunchtime on a Monday, and while much of Paris is still wiping the sleep from its eyes, Brasserie Bellanger is packed with locals fueling up on a menu whose prices defy logic. Oeuf mayo, two euros. Sharing plates, starting at seven euros. A hearty croque monsieur brimming with farm-cured ham from the Auvergne and aged Comte cheese, a mere ten euros. For a couple extra euros you can transform the croque monsieur into a croque madame, with a fried egg on top.
Two friends named Victor and Charly discovered they shared a vision — to recreate the good times and traditional flavors of an authentic Parisian brasserie. What's the first thing you do when you're starting a restaurant? Find a location? Hire a chef? No, the two young men set off on an adventure across France to source the best ingredients for their dream brasserie.
The Story of Brasserie Bellanger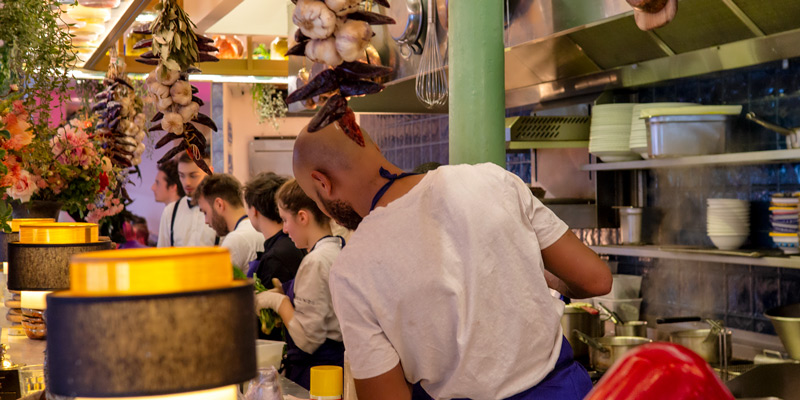 Six thousand kilometers and a year later V & C had a list of ideal suppliers — Charolais beef from Aveyron in the Midi-Pyrenees, fresh caught fish from the coast of Normandy, poultry from Bresse, and butter from a dairy in Brittany. Recipes courtesy of Charly's great aunt, Marie-Louise Bellanger, captured their French culinary heritage.
Located near Gare du Nord in the 10th Arrondissement, Brasserie Bellanger is the first restaurant from the ambitious still-under-30 team. After securing their sources and recipes, they enlisted the help of top London-based designers B3 to recreate a modern interpretation of an old-fashioned brasserie.
Every corner of the place sports layers and layers of texture, color, and pattern with Art Nouveau wall tiles, mosaic floor tiles, velvet and brass details, and antique-style mirrors. The brasserie features a dining area, a cocktail bar, an open-plan kitchen, and a sidewalk terrace that can open into the restaurant.
Lunch at Brasserie Bellanger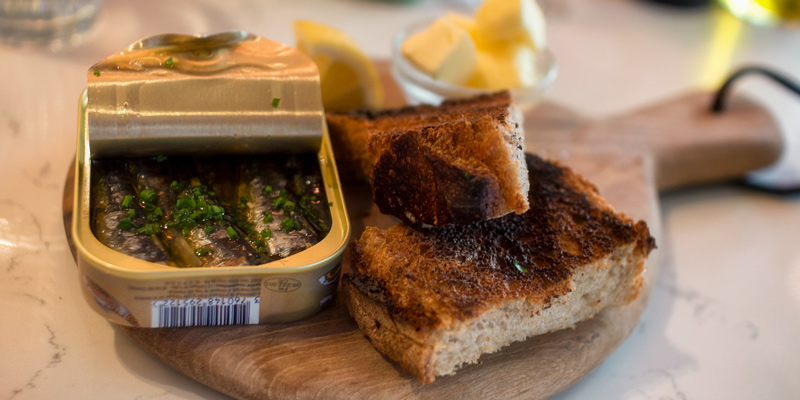 The menu is a greatest hits of favourite brasserie staple dishes at prices tout le monde can afford. Our table, next to the open kitchen, was a hub of activity with plates being sent out at a whirlwind pace. The entire team is young, friendly, and trained for the hustle and bustle of this new restaurant.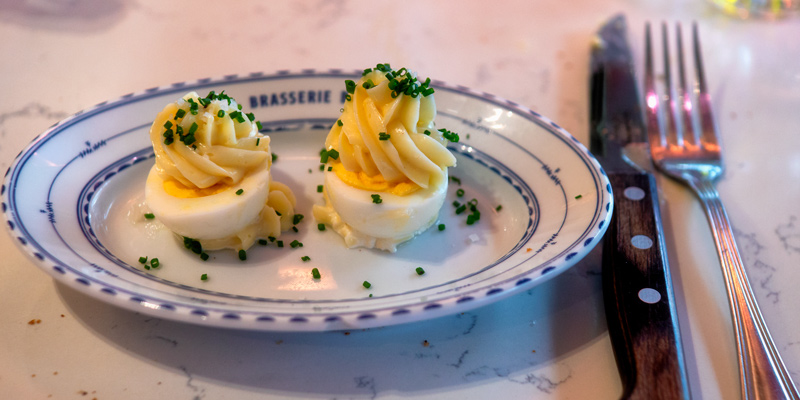 The menu starts with a section called plus belles trouvailles something like "happy discoveries"; small plates meant for sharing. We were delighted with the plump sardines served with toasted country bread and salty butter, followed by truffle sausage from the Basque country.
Entrées include classic French dishes like rillettes, similar to paté, made with chicken and preserved with duck fat; poireaux vinaigrette, leeks poached in a mustardy dressing; and a challenging bowl of sea snails from the Somme bay. The oeuf mayo arrived hard-boiled to perfection. The yolk was fully cooked but not too hard, and the whites were soft and supple. Each was decorated with a thick coat of house-made mayonnaise and a sprinkle of fresh chives.

Classic Dishes, Quality Ingredients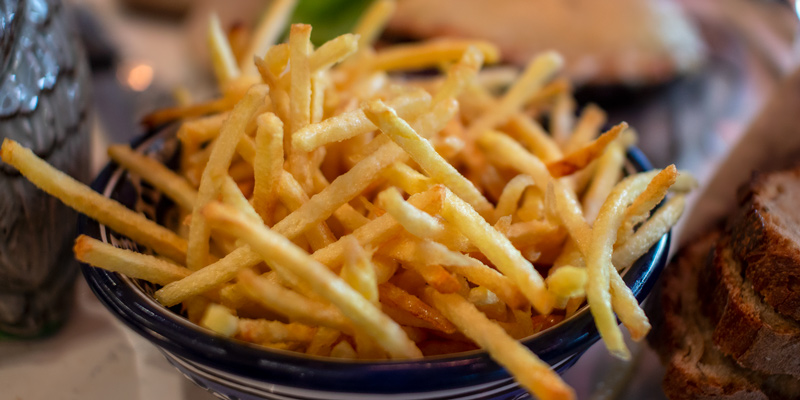 The hearty main dishes serve up steamed mussels; grilled sausage with silky, mashed potatoes; and hand-cut beef tartar with flecks of capers alongside possibly the best frites in Paris. There's also a daily fish special, salads, and a vegan option. A handful of desserts round out the experience with what may be one of the best Paris-Brest pastries in all of France, certainly in the 10th Arrondissement.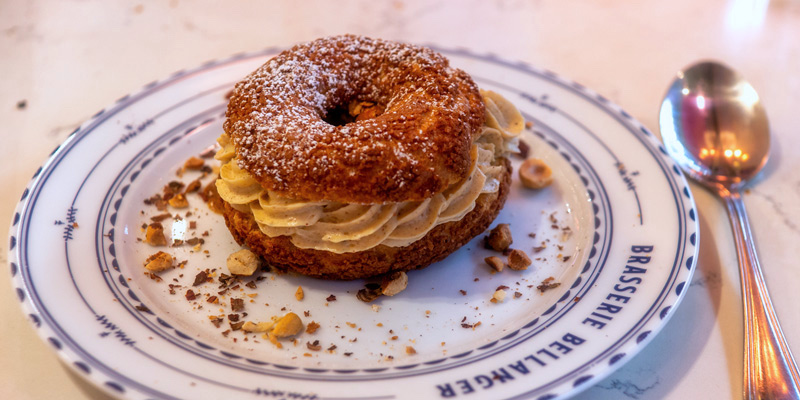 This is not gourmet fare, but it's what many of us are seeking when we come to Paris — a busy restaurant and classic dishes prepared with fresh, high-quality ingredients. You will feel like you're in the middle of the best of Paris when you're at Brasserie Bellanger.
The founding partners, with very little restaurant experience have managed to put all the pieces of the restaurant puzzle together. We eagerly look forward to what's up next from Victor and Charly. Our hunch is this is only the beginning.
Brasserie Bellanger Resources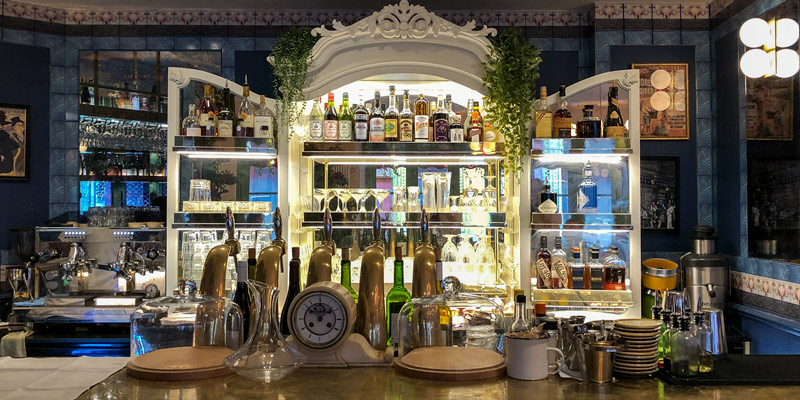 140 Rue du Faubourg Poissonnière
10th Arrondissement
tel – 09 54 00 99 65
Metro – Poissonnière, Gare de Nord