Insiders Guide to
Charming Paris Hotels
Terraces, tea rooms,
art rooms & courtyards ...
These charming Paris hotels give you many extra touches — like French soaps in the bathrooms, a turn-down service, chocolates left on your pillow, and dazzling views.
You may find a glass of Champagne waiting in your Art Deco room. You may take a break at the in-house spa for a facial. Or you may ask your concierge to plan an art walk. Charming Paris hotels are renowned for their extra-special services.
Located in great neighborhoods like Luxembourg, Saint Germain and Parc Monceau these charming hotels in Paris put you in the center of things.
Hotel La Belle Juliette
A Paris Insiders Guide Recommendation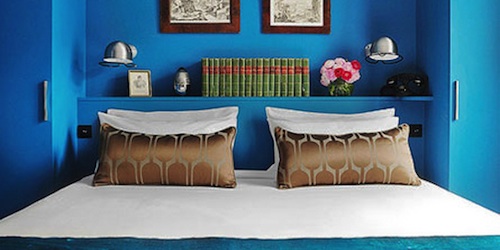 6th Arrondissement, Montparnasse-St-Germain
Metro: Vaneau
This new 4-star hotel (on the site of the old Hotel Ferrandi) is in a great 6th Arrondissement location and in one of our favourite neighborhoods.
Elegantly designed rooms, an indoor pool and a stellar address in St. Germain put this at the top of the charming Paris hotels list. Traveler reviews call this charming Paris hotel "gorgeously decorated" and say "the spa is too good to be true".
Along with all the charm is a restaurant, room service, and air conditioning. You're close to all of the best of Saint Germain and Montparnasse.
Hotel des Academies et des Arts




6th Arrondissement, Montparnasse
Metro: Vavin
A Travelers' Choice 2011 Winner
Among the city's charming hotels this one is distinctly dedicated to the creative arts! There's an art room, a courtyard, and each spacious room has its own unique design along with video and music on demand.
In the afternoon, you can have tea and a Pierre Herme macaron in the Chez Charlotte tearoom or take a break in the Wellness Center for a massage or facial. When you're rested the staff can arrange a visit to nearby art studios.
The Cartier Foundation for Contemporary Art is close by and one of our favourite oyster places, Le Bar à Huitres, is across the street!
Hotel Francois 1er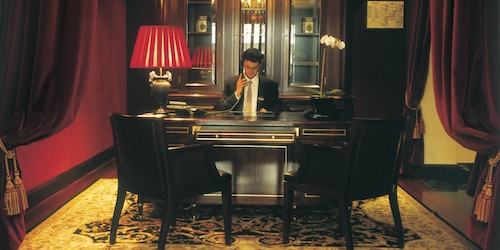 8th Arrondissement, Champs-Elysées
Metro: George V
"After 18 trips to Paris, I finally found this little gem," enthused a recent visitor to this charming Paris hotel.
This elegant place is just off Champs Elysées, and pretty much right behind the Louis Vuitton flagship store. But even if you're not into Louis' offerings, the neighborhood and location are excellent!
You're near the Arc de Triomphe; the Seine; Palais de Tokyo, home of the Museum of Modern Art of the City of Paris; and the Grand Palais.
Did we mention the shopping?
It's the little details that make this one of the best charming hotels in Paris: a glass of champagne, a bottle of water in the evening with chocolate, and the weather forecast on your pillow!
Hotel Ares Eiffel
"The best little hotel in Paris!"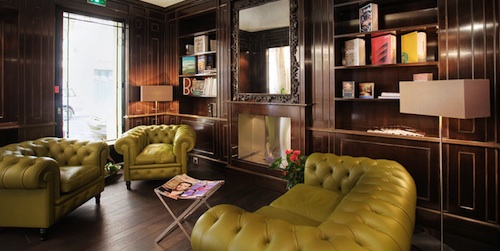 7 Rue du General de Larminat, 75015
This Paris boutique hotel feature 40 stylishly decorated rooms with state-of-the-art extras. It's close to Montparnasse, Saint Germain as as well as Musée d'Orsay.
The large rooms are a wonderful combination of baroque and contemporary decor – elegant and comfortable. Each room is equipped with a Bang & Olufsen TV, sumptuous Italian furniture, and spacious bathrooms with Versace tile.
Hotel du Collectionneur Arc de Triomphe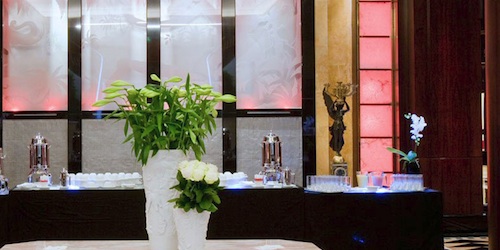 8th Arrondissement, Monceau
Metro: Courcelles
Charming hotels are found throughout the city, but this Hilton property shines.
It's been completely redone with Art Deco touches, a spectacular spa and walking distance to the very charming Parc de Monceau, this hotel will make your stay in Paris a delight. The rooms have air conditioning.
Ask for a suite with a terrace for a dazzling view of Paris, then relax in the hotel spa with sauna, steam room, a hydrotonic bath with massaging jet showers.
Paris Hotels Quick Links
Romantic Paris Hotels

Hotels in the
Latin Quarter
Luxury Hotels
in Paris

Best Hotels in Paris France
Don't Miss a Single Paris Travel Tip.
Sign up for Le Petit Journal!
The Newsletter of Paris Insiders Guide
Don't Miss a Single Paris Travel Tip.
Sign up for Le Petit Journal!
The Newsletter Of Paris Insiders Guide