5 Charming Paris Hotels In Great Locations That We Love
The comfortable & charming Paris hotels in this curated selection offer special extra touches — like French soaps in the bathrooms, a turn-down service, chocolates left on your pillow, or dazzling views. Or perhaps terraces, tea rooms, an art room, or a courtyard. Located in great neighborhoods like Montparnasse, Saint-Germain-de-Prés, and the Marais these charming hotels in Paris put you in the center of things.

Our Top-Rated Hotels in the Paris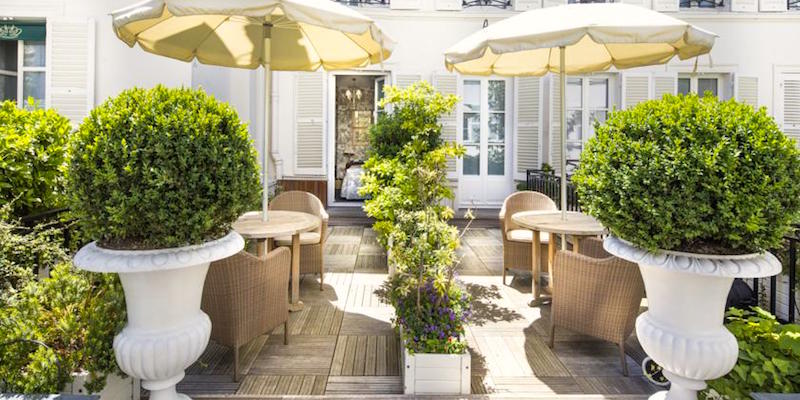 Set in an 18th-century townhouse on a tranquil side street in Saint-Germain-de-Prés and opening on a pleasant courtyard, the 34 rooms at the Duc de St-Simon have been modernized while still retaining the period feel of the original building. And once you leave your room it's all about location, with everything fabulous about the Left Bank in easy walking distance — Église Saint-Germain (12 minutes), Musée d'Orsay (8 minutes), Musée Rodin (9 minutes). The Eiffel Tower and Notre Dame are each within a half-hour's stroll.
How Our Ratings Work
Superb Plus = 93%+ Travelers Rating
Superb = 88%+ Travelers Rating
Highly Rated Plus = 85%+ Travelers Rating
Highly Rated = 80%+ Travelers Rating

Our Rating — Superb
• 14 Rue St-Simon
• 6th Arrondissement

Discover What's On When You're Here...
Discover What's On When You're Here
Also in the 6th, up by Boulevard de Port-Royal, is the attractive Hotel des Academies et des Arts, distinctly dedicated to the creative arts. It's no wonder it's a past winner of the Travelers' Choice Awards. There's an art room, a courtyard, and each spacious room has its own unique design along with video and music on demand.
In the afternoon you can have tea and a Pierre Hermé macarons in the Chez Charlotte tearoom or take a break in the Wellness Center for a massage or facial. When you're rested the staff can arrange a visit to nearby art studios. The Cartier Foundation for Contemporary Art is close by, and Monsieur Pablo is located in a cluster of historic cafes like La Coupole and La Rotonde. One of our favourite oyster places, Le Bar à Huitres, is just across Boulevard du Montparnasse.
Our Rating — Superb
• 15 Rue de la Grande Chaumière
• 6th Arrondissement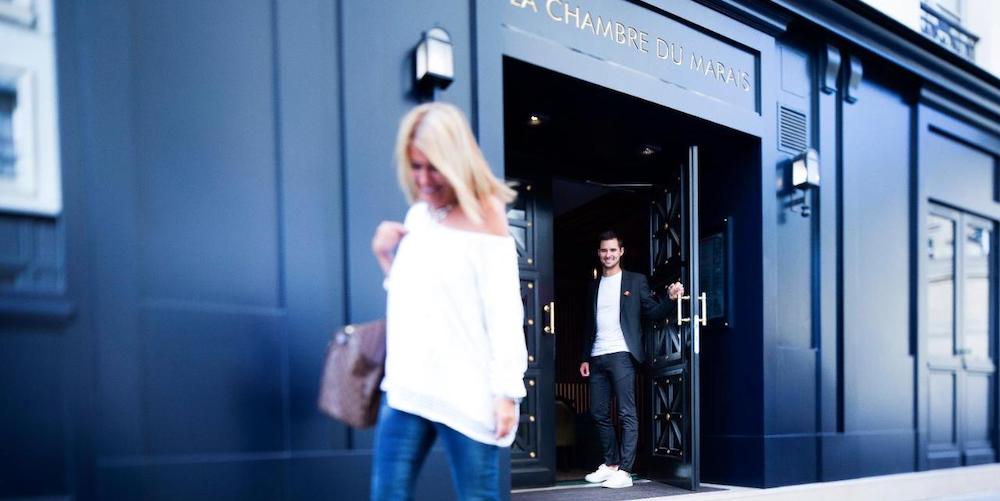 Over on the Right Bank, in everyone's favorite neighborhood, La Chambre du Marais gets our highest rating of Superb-Plus! (the exclamation point is part of the rating!) and is earning raves from visitors. "Tiny hotel, but very charming and perfect location. Staff was friendly and attentive," wrote a guest in a five-star review. We were just about to say the same thing.
Our Rating — Superb-Plus!
• 85 Rue des Archives
• 3rd Arrondissement, The Marais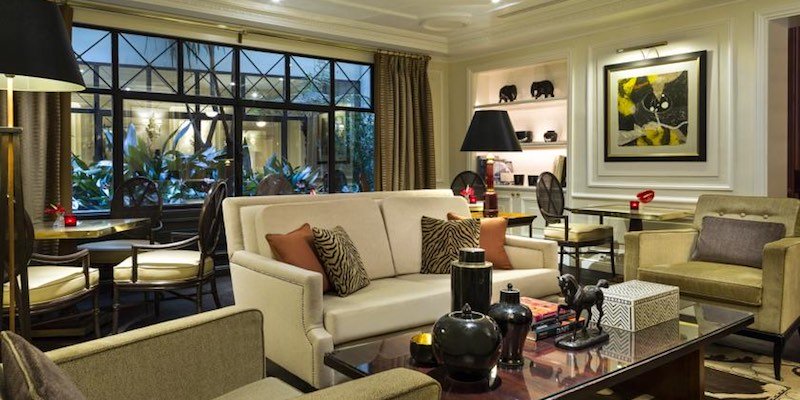 "After 18 trips to Paris, I finally found this little gem", enthused a visitor to this Paris hotel, and we concur. This elegant place is just off Champs Elysées, and pretty much right behind the Louis Vuitton flagship store. But even if you're not into Louis' offerings, the neighborhood and location are excellent. You're near the Arc de Triomphe; the Seine; Palais de Tokyo, home of the Museum of Modern Art; and the Grand Palais. Did we mention the shopping?
It's the little details that make this one of the best boutique hotels in Paris — a glass of champagne, a bottle of water in the evening with chocolate, and the weather forecast on your pillow! By the way, "1er" means "first".
Our Rating — Highly-Rated-Plus
• 7 Rue Magellan
• 8th Arrondissement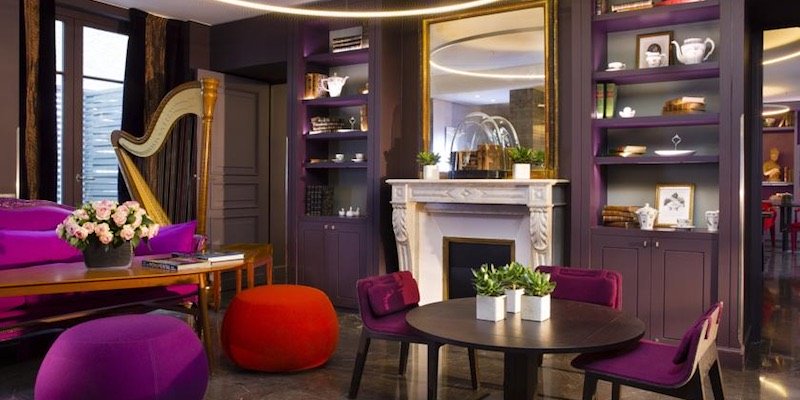 This uber-charming 4-star hotel is a complete makeover of the old Hotel Ferrandi and is in a great 6th Arrondissement location, in one of our favourite quartiers of Paris.
Elegantly designed rooms, an indoor pool and a stellar address in Saint-Germain put this at the top of the charming Paris hotels list. Traveler reviews call La Belle Juliette "gorgeously decorated" and say "the spa is too good to be true". Along with all that charm is a restaurant, room service, and air conditioning. You're close to all of the best of Saint-Germain-des-Prés and Montparnasse.
Our Rating — Highly-Rated-Plus
• 92 Rue du Cherche Midi
• 6th Arrondissement