You Asked – How Can I See Paris Like A Local, Not Like A Tourist?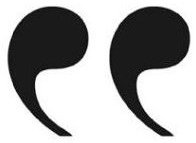 I will be traveling to Paris for my first ever trip in August, and I'd like to know what suggestion you might have for things to do. I don't want to be a typical tourist. Instead I'd like to explore the areas a local would go to do things that a tourist wouldn't think of. Any ideas?"
– Kathie, Canada
We Answer – 10 Tips for Visiting Paris Like a Local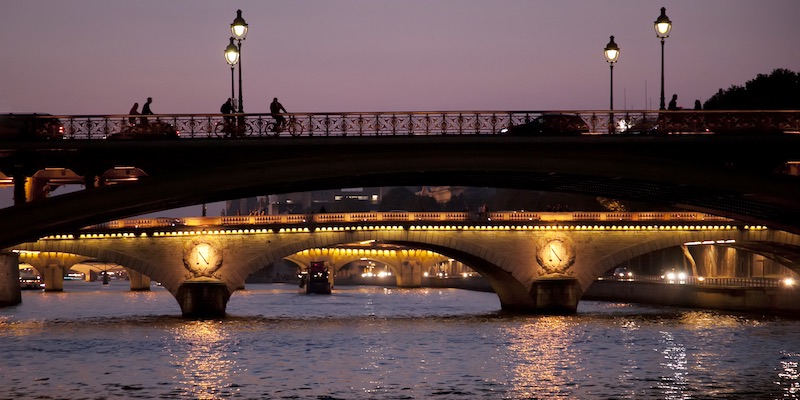 Dear Kathie,
That's a really good question. There are a few important things to keep in mind when you're visiting Paris. Let's look at ten or so points —
1. Paris Is a Very Old City
With 2,000 years behind it, the history of Paris is steeped into every rue, place, park, statue, museum, and monument. Meaning, it's very easy to get overwhelmed in such an amazing historical city. Our first tip is to make sure to sign up to get our five free Paris Planning guides, before you leave.
2. It's Not Disneyland
Paris is a living, breathing city and its citizens love it. Parisians visit, use, and frequent all the same places as tourists. They adore the museums, they lounge in the parks, they linger in cafes, they shop in the markets and grand magasins (department stores) and small boutiques. Want to act like a local? That's what you should do, too. Have a look at this article —
3. Tourists Just Show Up – Travellers Plan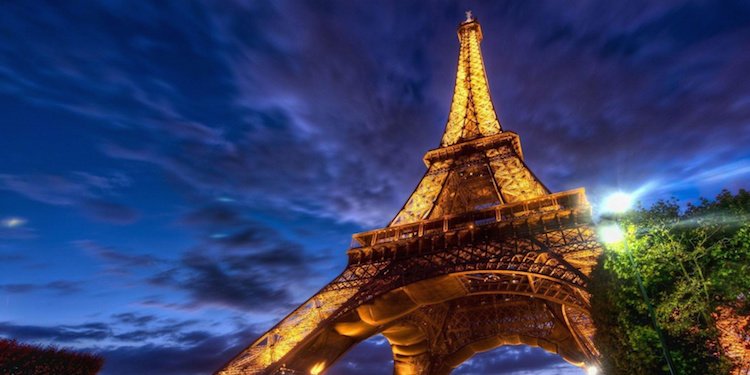 Meaning, for instance, if you want to visit the Eiffel Tower, don't just show up and wait in an impossibly long line. Make a plan by booking a small-group tour that tells you the story of Gustave Eiffel and his amazing tower and then whisks you to the top. (You don't think locals wait in line for hours, do you?) Plan an activity for each day of your visit, allowing downtime to just explore the area you're in that day.
4. It's a Busy Place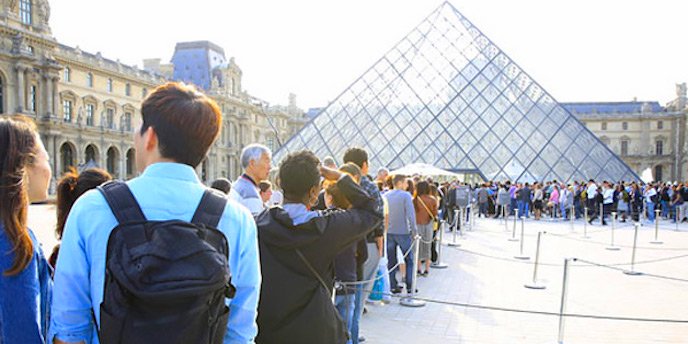 Paris is an incredibly busy city. Nearly ten million people visit the Louvre Museum each year, many of them are Parisians. For us, it just makes sense to book a slip-the-line tour that takes you to the front of the long lineups, gets you inside quickly, and heads right over the the museum's highlights. It's the only way to do it. On your own you'd get to the museum, stand in line for an hour or more, and by the time you get in, ready to explore, museum fatigue kicks in as you wander around the incredibly huge space. A guided tour is focused, faster, and you learn much, much more.
5. There Are a Few Tourist Zones
Yes, there are a few tourist zones, as you'd expect in any city the sees so many visitors — a few streets around St-Michel in the Latin Quarter, the plaza outside Notre Dame, etc. But what you'll find is that if you walk even a block outside those zones, you'll be among living, breathing Parisians going about their everyday lives. It's surprising that even the Eiffel Tower, which is heaving with long lines, is a relatively relaxed area. It's a lovely stroll to Trocadero, across the river, to see the tower from the other side.
6. Make a Plan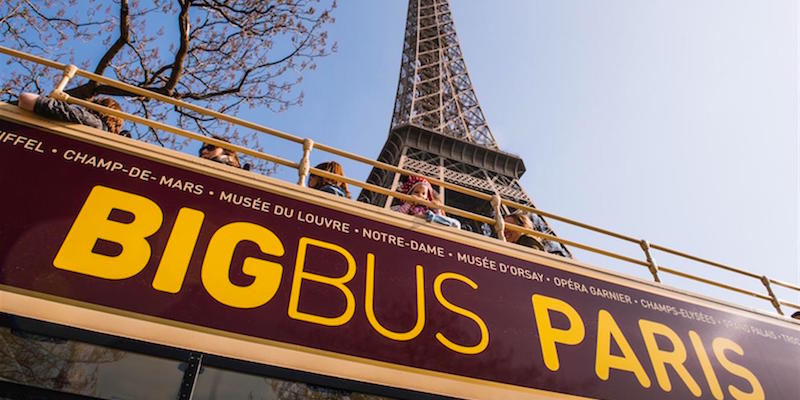 Make sure to plan a few activities in advance, especially if this is your first time in Paris. Book a classical music concert at one of the historic churches in Paris. Yes, take a hop-on hop-off bus tour to get an overview of the city. Plan to dine at a few local bistros. Take a guided tour to Versailles. Visit Sacre Coeur in Montmartre. Take a chocolate walking tour of St-Germain. Trust our experience — these activities will give you a much deeper appreciation of Paris than if you were simply to wander the streets on your own.
7. The Confession
We admit it. We used to do a lot of that — wandering the streets of Paris on our own. But, it's important to note that we've been visiting Paris for the better part of twenty years. If we could give advice to our younger selves, it would be this, "There's no shame in booking a tour. You're there to have a good time, so see as much as you can, as easily as you can."
8. Hidden & Small Museums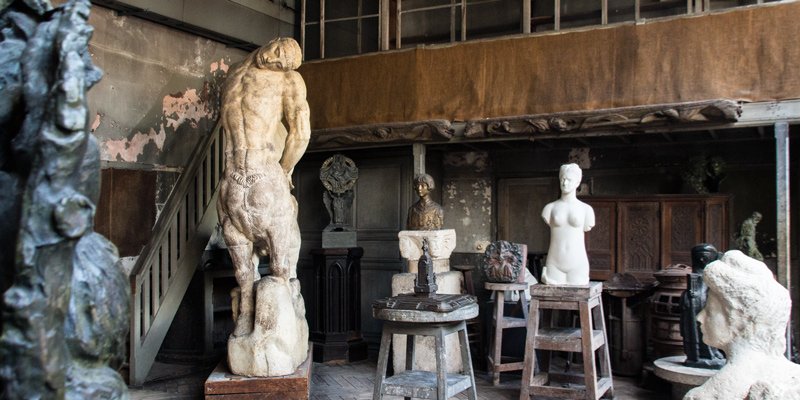 Forget the Louvre for a moment. There are lots of other museums in Paris, including small, out-of-the-way museums that tourists rarely get to. We have a selection of guides to some of these museums, to give you a glimpse into what they have to offer. And don't forget one of our faves, Musée d'Orsay. Who could possibly miss all the wonderful Impressionist painters housed in the lovely restored historic train station?
8. Best Place to Avoid in Paris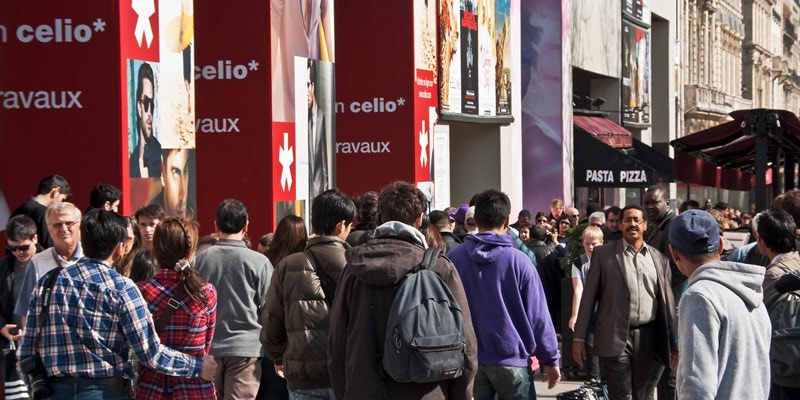 If we had to mention one area to avoid it would be Champs-Elysées. Gone are the glory days, it's now a collection of chain stores and other stores mostly geared to tourists. In fact, in a Paris Insiders Guide readers poll from a few years ago, Avenue des Champs-Elysées was definitely the undefeated champion for the most overrated Paris attraction. But, we still always recommend a visit to the Arc de Triomphe at the upper end of Avenue des Champs-Elysées to climb to the tippy top of l'arc. It affords one of our favorite overviews of Paris.
10. Travelers Tales
Over the years of helping others to plan their trips to Paris we've sometimes been shocked by travelers tales. One couple wouldn't dare eat in any Paris restaurants; they would buy a few groceries and would eat it on their hotel bed. They were missing out on one of the greatest experiences of Paris. Don't be one of those!
11. Research, Prioritize, Spend Wisely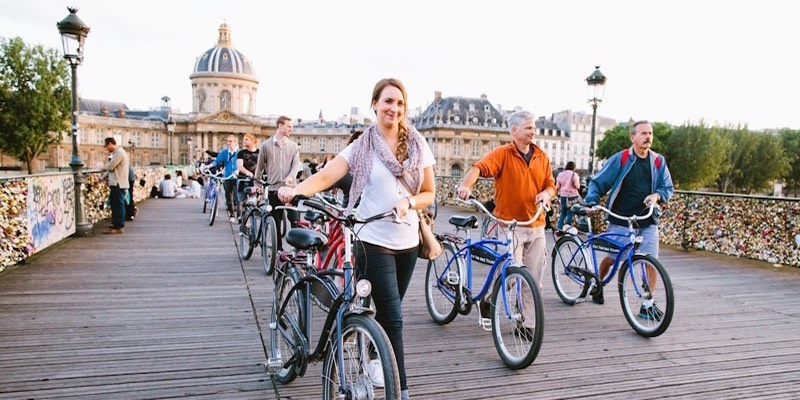 Do your research in advance, target sights and activities that interest you, and then don't be afraid to spend some Euros on activities that you'll enjoy. Two of the most popular tours are a Paris nighttime cycling tour (complete with Seine River cruise) and a chocolate and pastry tour. Neither is expensive, but the experiences and memories are invaluable.
In the End… Have Fun !
We hope these tips help you to navigate your trip to Paris. Let us know if you have any other questions about Paris. As you can see from our lengthy answer, we never tire of writing about the city that we love.