Tour Paris in an Iconic Citroën 2CV With a Private Driver
The Citroën 2CV is the most recognizable car ever produced in France and is still cited for its classic minimalist design and solid engineering. Now, imagine seeing Paris from your own private 2CV, with a knowledgeable chauffeur taking you to all the must-see landmarks — the Eiffel Tower, Arc de Triomphe, Notre Dame, Sacre Coeur and many others!
Essentially, all 2CV tours are private tours, since only 3 passengers can fit it the car. So, you alway receive special attention. We love it at night with the top of the care wide open. There are 2CV activities during the day, at night, that include hidden Paris speciality routes, or that include dinners and wine tasting. We can't imagine having more fun in a car!
Classic Paris Tour in a 2CV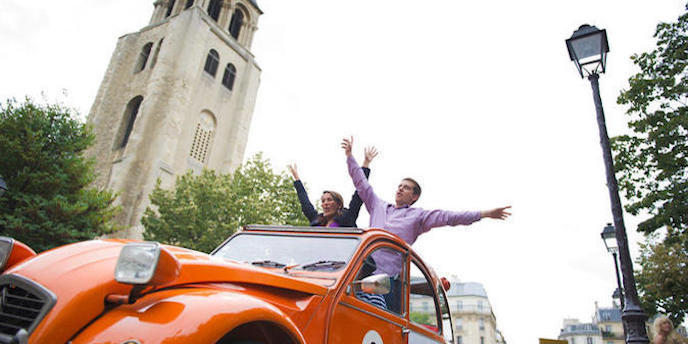 This tour is "classic" in that it takes you to the classic, iconic and beautiful monuments of Paris in the space of a morning or afternoon. Like all the private tours we recommend, it's a fabulous way to get to know the city, and to see a lot in a short time. We also like that it includes pickup and drop off at your Paris address.
Exclusive – 3-Hour Private 2CV Tour + Ladurée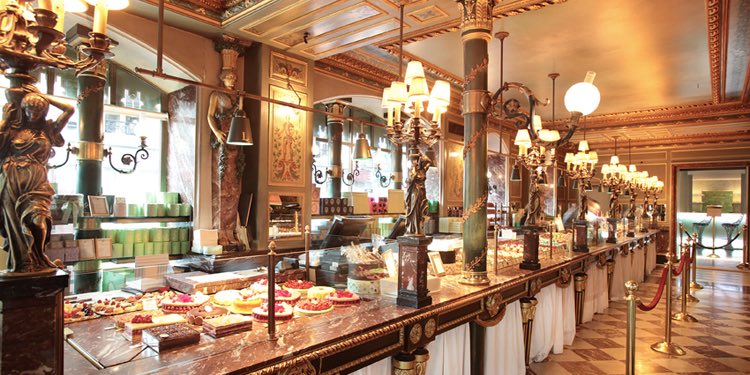 Start with pickup at your hotel, jump in the classic 2CV, and have your private driver/guide tour you around the top monuments and most interesting neighborhoods of Paris.
But this activity has a twist that we absolutely love — you take a break for tea and pastry at the legendary Paris tearoom, Ladurée. That's almost worth the price of the tour by itself!
Private Paris Highlights Tour in a Citroën 2CV
It's easy to spot the iconic monuments of Paris, through the windows and open top of a classic 2CV with an expert driver/guide. Your car meets you at your hotel and whisks you around Paris to see the things that make the city so special. This activity is available every day.

Paris and Montmartre by Night Tour in a 2CV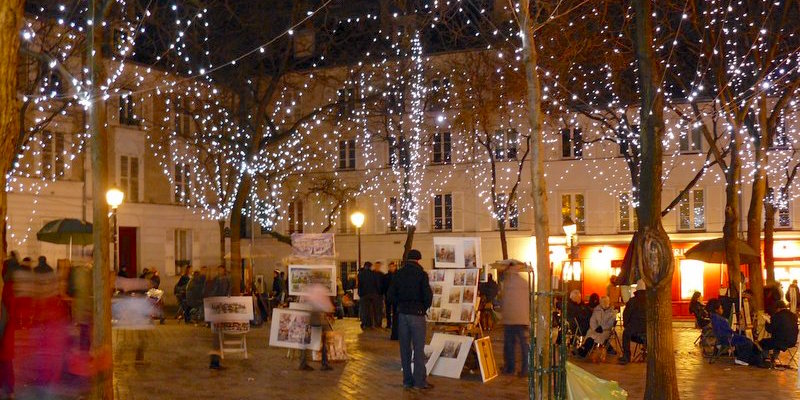 What's better than a day spent tooling around in one of those crazy, kooky 2CVs? Nighttime in Paris, that's what! With a private driver, climbing up the hill to romantic Montmartre.
You driver picks you up at your Paris address (and return you later) and shows you the best of Paris iconic monuments by night. But then, you're driven up the hill of Montmartre to enjoy the view of that village-within-a-city. You end up at the highest point in the city, at the Sacré-Coeur Basilica.
Impressed? We haven't even mentioned the best part. While you're touring the city by night you'll be sipping champagne inside of your 2CV.