Dive Into History & Art At These Free Museums In Paris
You don't have to spend a single € to immerse yourself in history, art, and adventure in Paris. One of the greatest innovations instituted by former mayor Bertrand Delanoë was throwing open the doors at all the city-owned museums, making admission free for all visitors!
It's just another example of why we love Paris — things are always getting better. Here are the top free Paris museums to add to your planning list. Most can be visited in a hour or two, leaving plenty of time to explore the neighborhood.

Our Top-Rated Museum Tours in Paris
1. Le Petit Palais – Paris Museum of Fine Arts
This elegant building, built for the Exhibition of 1900, is today the City of Paris Museum of Fine Arts. Highlights include 19th-century paintings by Monet, Sisley, Cézanne, and Modigliani plus medieval and Renaissance paintings. There is also a charming café set in the interior garden court.
2. Musée Carnavalet – Museum of the History of Paris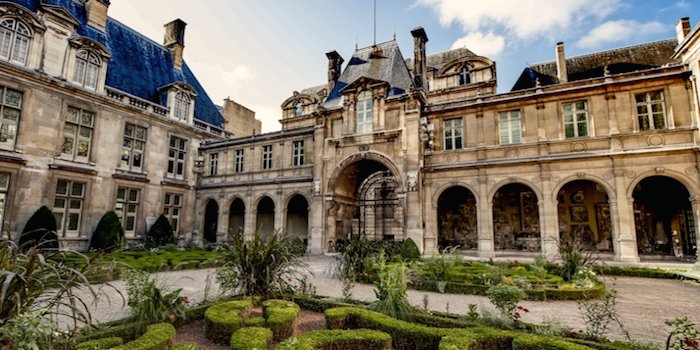 Set in two rambling mansions in the Marais (one was originally home to Madame Sévigny, the famous 17th-century diarist) Musée Carnavalet is a great place to discover the history of Paris. It's rarely crowded and has many fascinating permanent exhibits as well as a pretty garden to relax in. We love wandering its hallways and discovering hidden corners and unusual objects from the past of Paris. There's also a very good historic photo collection.
In 2016 the museum closed for a massive renovation and re-opened in 2021 with a new, modern look and more display space.

Discover What's On When You're Here...
Discover What's On When You're Here
3. Musée d'Art Moderne de la Ville de Paris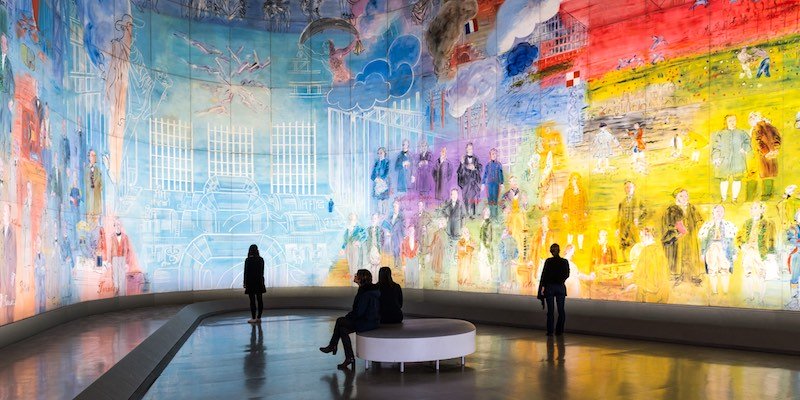 This spacious museum is dedicated to the art of the 20th and 21st centuries. It's located in the Palais de Tokyo, which was built for the 1937 Universal Exposition in Paris, and it's choc-a-bloc with the best-known painters of the modern era — Picasso, Matisse and an entire generation of similar painters.
The museum was infamously the site of a burglary in May 2010 when five modern masterpieces were stolen, including Picasso's Le Pigeon Aux Petit Pois. Both the thieves and the painting are still at large. So, if you find a Picasso or Matisse for sale cheap on eBay, you know where it likely came from.
4. Musée Cognacq-Jay – 18th Century Arts & Furniture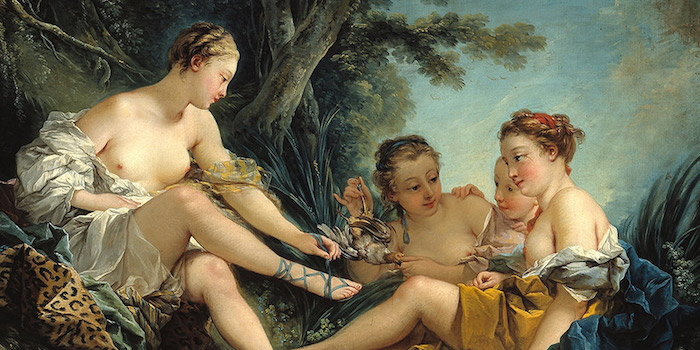 Ernest Cognacq, a business magnate of the Belle Époque era, and his wife Théodore-Ernest, founded La Samarataine, one of Paris' grands magasins, back in 1869. When they died in the 1920s, they bequeathed their possessions to the city of Paris. It is a beautiful collection of fine art and decorative items focusing on 18th century France. The museum is housed in a hôtel built in the Marais in 1575.

5. Musée de la Liberation de Paris
The Second World War was one of the darkest periods in the history of Paris and this three-in-one museum covers a trio of aspects of the era. Opened in 1994 to celebrate the 50th anniversary of the Liberation of Paris from Nazi Occupation, the museum also covers the lives and works of iconic French World War II leaders General Leclerc and Resistance leader Jean Moulin.
Moulin remains the most famous member of the French underground in World War II. He was arrested in 1943, tortured and murdered by the Nazis. His ashes were moved to the Panthéon in 1964. Leclerc was a French general who fought in many theaters of World War II and was instrumental in the liberation of Paris on August 25, 1944. He died in a plane crash in 1947.
6. Musée Bourdelle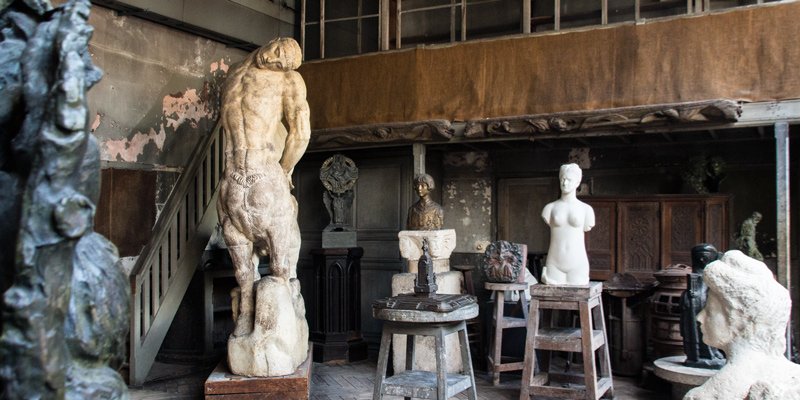 A student of Rodin, sculptor Antoine Bourdelle (1861-1929) created stunning bronze and marble sculptures. Now — in the 15th Arrondissement, very near the Montparnasse train station and the Musée Jean Moulin — you can visit the gardens of the house as well as studio where he lived and worked.

7. Musée de la Vie Romantique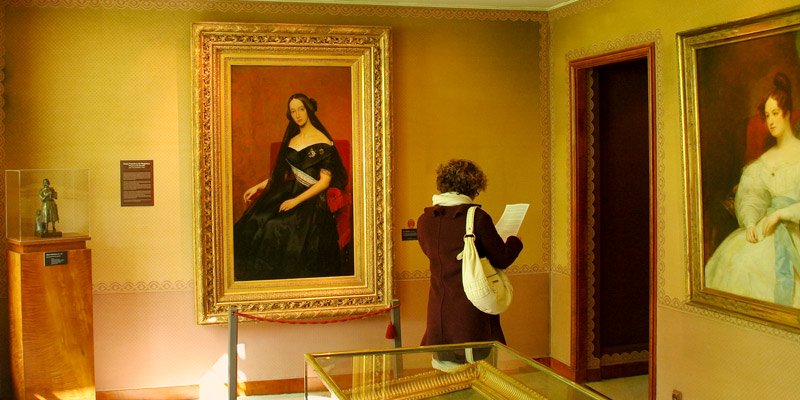 "The Museum of the Romantic Life." Just the name puts you in a good mood, doesn't it? The museum is housed in two 19th-century mansions. The front mansion houses a tribute to the poet George Sand with artifacts from her amazing life. You may also see temporary exhibits in the main building. Take your time, then sit in the pretty garden and enjoy tea. It's a perfect location to set off to explore Montmartre.

Other Free Museums
The City of Paris owns and operates additional museums, most of which are also free to enter. Here are a few of the others —