Beef At Boucheries, Poultry At Volailleries, Fish At Poissonieres
In France a poultry specialist also sells rabbits. Unlike what we're used to, in France it is traditional for shoppers to purchase meat, poultry and seafood at distinct specialty shops. In villages and on Parisian shopping streets you would find a red meat speciality store, a poultry speciality store, and a fish specialist. Three meats, three different stores.
Still today, in most market streets of Paris – and at every street market or covered market – you'll find these specialists in French beef, poultry and fish, and they are still where you find the highest quality meat products. Many Parisians go to certain shops for certain cuts of meat, so that they visit two or three different boucheres every week, couple of poissonieres, and so on. At a covered market at Puteaux, a suburb of Paris, we learned about French beef and other meats from a food and market expert.

French Beef, Poultry & Seafood at Paris Markets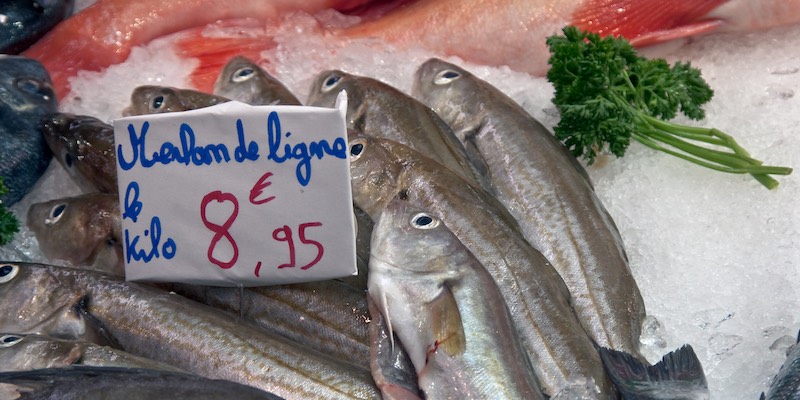 "Traditionally," our guide Rebekah tells us, "poultry was sold only in volailleries, although, for some reason, rabbits are considered poultry too. Boucheries were the domain of beef while charcuteries sold pork products, including sausage. Nowadays the lines are blurred and you see boucheries selling sausages and charcuteries selling beef pies."
The beef in the market looks different than what we're used to. French meat standards aren't the same as in North America and the cuts are entirely different. "French meat is brighter in colour because the butchers don't hang it," our guide tells us, "also it is aged only three to five days." And, she says, French beef is grass-fed with less marbling and fat.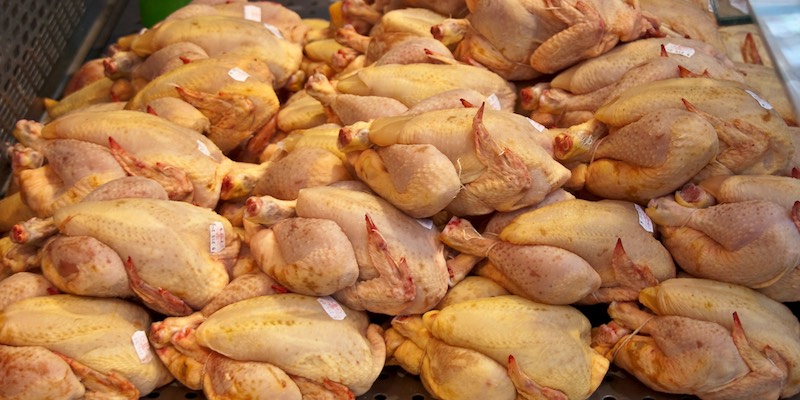 We step across to the volaillerie to inspect the vast display of fresh poultry — Bresse, a highly-prized AOC chicken from Normandy; pintades, guinea fowl; coquelets, young chickens; and their cousin lapin, rabbit. I've never seen this many chickens, row after row, each row two metres long.
Stacks of freshly caught fish are piled high at the fishmonger's stall. There's blue fish, red fish, big fish, miniature fish, and octopus. "This one is wild, caught in the north Atlantic, péché en Atlantique nord-est. This one is line caught, de ligne. This one is farmed, it says élevée. They even tell you what kind of vessel the fish were caught from." Small boats are preferred since the catch is smaller and fewer fish means less crushing.
The poissoinere winks at Rebekah as he casually removes the innards from a stack of fish.