Easy French Recipes
Prepare the classics in your own kitchen
for a bit of joie de vivre
Making French classics at home transport you back to Paris! We love that feeling in our own kitchen and these easy French recipes make that possible for you as well.
Here we select some of our favorite easy French recipes that we've collected over the years.
By the way, all of these recipes, and others, can be found in our award-winning book, How to Cook Bouillabaisse in 37 Easy Steps, which won the Paris Gourmand International Cookbook Award.
So, if you want to have all of the 49 recipes in the book, buy your own copy and you'll have all of them at hand, as well as the stories of our culinary adventures in France.
Most of these classic French dishes can be made in less than 30 minutes, with just a few ingredients. Easy French recipes rely on top notch ingredients like butter, cream, eggs and dark chocolate. Stock your kitchen with these essentials and you'll find it's a snap to make any of these easy French recipes.

Quiche recipes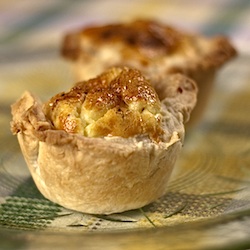 Did you know authentic quiche lorraine is made without cheese? If you want to make a delicious, bona fide quiche, this recipe delivers. The secret ingredients? Lots of bacon and real cream.
Quiche Recipes »
Quiche Recipes – Pastry Dough »
Steak au poivre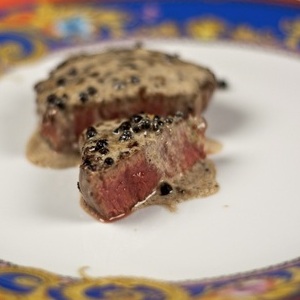 The French adore rare steak dressed up in a 101 different ways. We'll show you how to make this classic dish and you will have a showstopper in your repertoire. Make this anytime you want to really impress your dinner guests.
Steak au poivre »
Scallop Recipes – Coquilles Saint-Jacques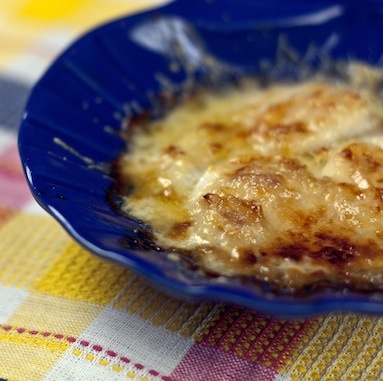 After trying several complicated versions of French scallop recipes, we created this simple, fool-proof version based on a dish we ate at Fermette Marbeuf 1900, a stylish Belle Époque restaurant in Paris.
Scallop Recipes – Coquilles Saint-Jacques »

Balsamic Vinaigrette Dressing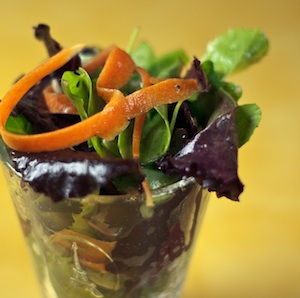 When you're looking for an easy vinaigrette recipe, try this classic Balsamic vinegar version. It can be made in less than 3 minutes and will become your house salad favorite. We've been wowwing people for years with this simple recipe!
Balsamic Vinaigrette Dressing »
French bread recipes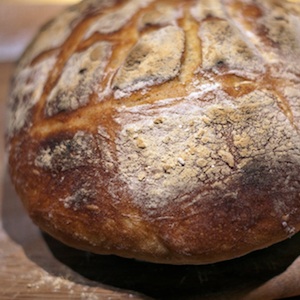 Think it's hard to make French bread like you find in Paris boulangeries? Mais, non! This is one of those easy French recipes that can be made by a six year old. The no-knead method produces a light and crunchy loaf. Just stir and set aside!
French Bread Recipes »
Duck Recipes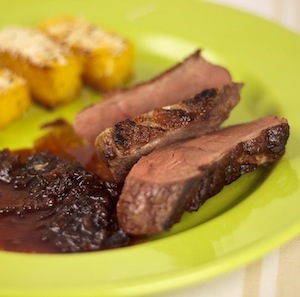 The French love duck and in Paris, you'll find duck confit and magret de canard served everywhere. Here, you'll learn how to make magret de canard, pan-fried and then baked. Served with a delicous cherry reduction sauce.
Duck Recipes »

Roast Chicken Recipe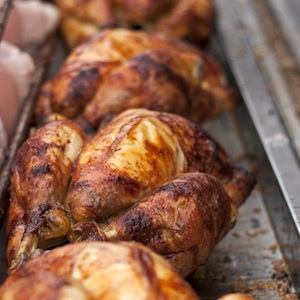 Want to make the most amazing roast chicken? This roast chicken recipe delivers crispy skin, tender meat and succulent vegetables – perfected with high heat and only a few ingredients. Easy French recipes? This is one of 'em!
Roast Chicken Recipe »
French Food Recipes – Sole Meuniere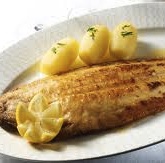 3 ingredients. 10 minute cooking time. French food recipes don't get easier than this. Sole meuniere is a beautiful, light French fish dish. The secret ingredient? Butter… and lots of it!
French Food Recipes – Sole Meuniere »
Omelet Recipe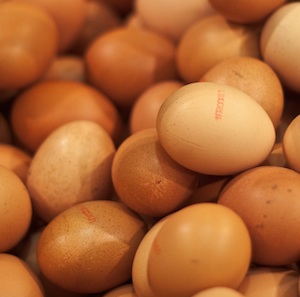 Want to know the secrets to making a light and fluffy omelet? We think this is the best omelet recipe you're likely to find! We'll let you in on the secrets…
Omelet Recipe »
Paris Planning Quick Links
Best Paris Wine Tours

Cooking Classes
in Paris
Food & Wine
Walking Tours

What To Wear In Paris

Want To Learn More?
Don't Miss a Single Paris Travel Tip –
Sign up for Le Petit Journal !
the newsletter of Paris Insiders Guide