A Simple Omelet Recipe Is A Staple In Many French Bistros
To us it seems like omelets in France have been elevated to an art form. This omelet recipe recreates a version you'll find in a Paris cafe or bistro, or for that matter, in virtually any restaurant in France. Once you master this omelet recipe your breakfast and brunch guests will be amazed and delighted when you turn out these light and tender omelets.
The French seem to prefer their omelets to be slightly runny on the inside. Of course, you can add other ingredients to the omelet recipe, but don't go overboard, let the simplicity of the ingredients and preparation shine through. The secret ingredient is… air.

French Omelet Recipe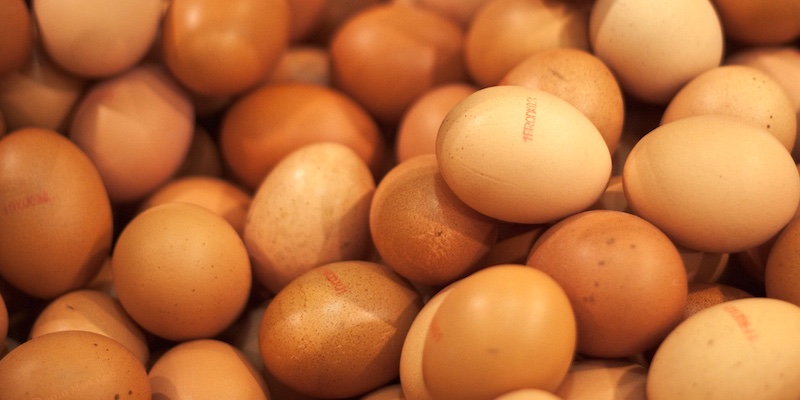 It's best not to make an omelet with more than two eggs. Instead, make an additional omelet for those with hearty appetites.
2 eggs
pinch sea salt
2 grinds black pepper
1 tablespoon butter
Crack the two eggs into a small bowl. Add the salt and pepper. Beat the eggs with a fork or egg whisk for a minute so the eggs are frothy with air.
Heat an 8-inch skillet or omelet pan at medium heat, then add the butter. The pan should be hot enough so that when the butter hits the pan it sizzles, but doesn't burn. A little browning is okay, but if the butter burns, start over.
Beat the eggs a few more strokes and pour the mixture into the sizzling butter. Now here's the part that separates this recipe from the rest. Do not shake, lift or move the eggs! Just let them cook to your taste. If you like your omelets a bit runny, fold it over while the middle is still quite uncooked. In any case, don't let the eggs get completely cooked, they will continue cooking after you've folded the omelet.
To fold, using a spatula, lift one side of the omelet and fold it over on itself; the omelet will look like a half circle. (In France they tend to fold omelets in thirds.) Here's the other secret to the puffiest omelet you'll ever see: — turn off the heat immediately and place a lid over the omelet. If you have an electric stove, remove the pan from the heat. Don't walk away from the stove for too long, though. The longest time you should leave the omelet covered for is about one minute.
If you're fortunate enough to have a nugget of black truffle laying about (we don't either!), shave a few slivers on top. If you like fillings in your omelet, add them while it cooks, just before you fold it.