You Asked – How Do Everyday Women Dress In Paris?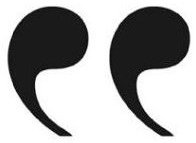 Thanks for all the information on your website. I have a specific question about what to wear when I'm in Paris. This fall (October) I plan to spend a lot of time walking and exploring the less-visited parts of Paris. Can you describe how everyday women dress, professionals as well as housewives?
"Thanks!"
– Rosalie, USA
We Answer – They Pay More Attention to Their Look
Dear Rosalie,
Good for you on exploring all of Paris. There is so much to see and do off the main tourist routes that we don't think you'll ever see it all, no matter how much you walk! And since we can tell by your question that you also want to fit in, let's take a look at a few Parisian styles of dressing.
Generally speaking, women in Paris pay more attention to how they dress than their North American sisters. This doesn't mean that their outfits are "fancy" or "expensive". It means that they consider what they they wear and often choose some little thing to set their outfit apart. It could be a scarf, a signature jacket, or even a great pair of earrings. We've discovered that French women usually opt more for neutral colors — with lots of beige, black, and white — and then create an accent with one piece of clothing or jewelry.
Overall, French women choose an understated look that just seems to work for them. Understated in that their hair and make-up are very natural. The goal is look like they just rolled out of bed looking appealing. You won't see a lot of mascara or colourful eyeshadow nor will you find the fake eyelashes that seem popular right now among some North American women (especially young ones).
Of course, professional Parisiennes will have a more polished look to their overall outfit, but still presented in a natural and appealing way. In your case, when you're planning to do a lot of walking, take along comfortable yet stylish shoes. (Or pick them up in Paris.) You don't need heels, but you do want to feel like you fit in; so no athletic shoes or hiking boots! (Unless, of course, you're wearing some of those stylish sneakers!)
What to Wear in Paris
We cover a lot of the basics in our series of articles about what to wear in Paris. You might want to have a look at those as well.
Since you'll be in Paris in October, be sure to take a look at our planning guide of the best things to do & see in Paris this fall.