Cheap Airline Tickets – Or How We Learned To Relax & Fly Air France
We've been back and forth to Paris dozens of times. From the west coast we've done it all — seeking cheap airline tickets to Paris with multiple connections; flying through London, England; Toronto & Montreal in Canada; Amsterdam; Frankfurt; Minneapolis (don't do it); Detroit (stay away). Trying to save fifty bucks here, a hundred bucks there. One trip we might even have saved two hundred. And what did we learn from all of this? It's not worth it.
If you know us you'll know by now that we don't go to Paris to stay in dubious hotels far away from the center of things. Or to eat fast food at Quick Burger. Or to stand in line for hours to get into a museum. No. We go because we love Paris and all it has to offer. We want to eat good French food, stay in a comfortable place, and spend our time enjoying Paris, not standing in line. So, how do we fly?

How Do We Fly?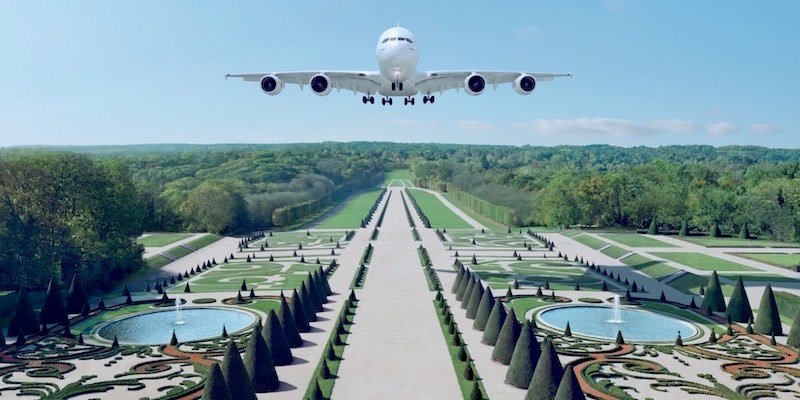 We want the experience to start to start when we board the final flight to Paris and are settled in our seats. Therefore, we want to feel comfortable, attended to, and have the accoutrements of a good airplane trip, like a great entertainment system, wine, champagne, and good food (although we've pretty much given up on that last item).
We don't want to have to put up with poor service, or unprofessional wait staff (or whatever they call the airline employees), or planes that are two or three generations old, or waiting for our flight in the worst part of the airport, out in the back forty in a cavernous warehouse. We've done all that, but we've changed our way of thinking.
What do we do instead? We fly Air France. Not Delta or any other airline Air France might "share" with. We want to be on an Air France plane with Air France staff and end up in the superior Air France terminal at Charle de Gaulle Airport in Paris. And we want to fly as direct as possible.
It you live near a major terminal city on the east coast it's easy to hop on a direct Air France flight and — voila! — in six or seven hours you're in Paris. For many of us, though, the first flight will take you to a connecting airport. And that's where we transfer to Air France. If you want to know more about why we choose Air France, read our airline recommendation guide.

Are There Really Cheap Airline Tickets to Paris?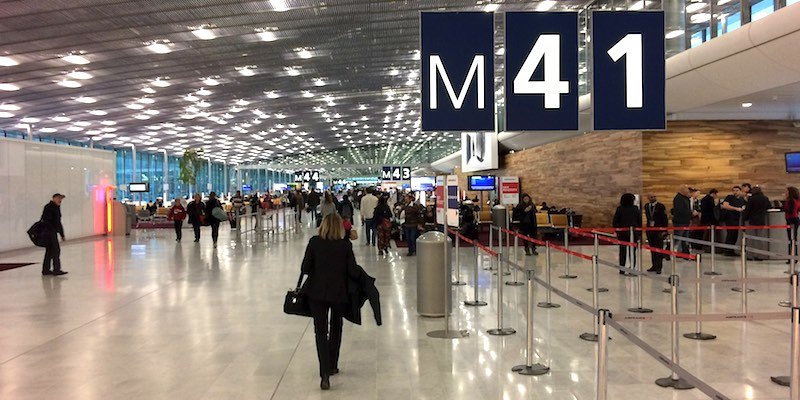 Probably. If you're willing to spend hours and hours searching for them, have flexible dates, and don't mind two transfers or six to eight hour layovers. And so on.
But, we've never found them. Unless you count the measly few hundred dollars we saved spread over a half-dozen trips. Mind you, we know we may not be the same type of traveler as you. We want to savor the whole experience. Including, as much as possible, the long flight.
The biggest airline ticket price break comes if you can choose when to go. If you can travel outside of the high season of June to September (and Christmas) you're much more likely to find somewhat cheaper airline tickets to Paris. But no matter the time of year, it's important to start your planning as far in advance as possible. Monitor prices for a week or two and look for any changes. Sometimes a seat sale will make us book a ticket right then, but that really doesn't happen very often.
There are a lot of ticketing companies that promise cheap seats, but in actuality we haven't found much there to suit our needs. Who wants to transfer at Cincinnati and then New Jersey and maybe then Amsterdam? Perhaps we're exaggerating. If you want to find out if cheap seats to Paris are available, here's the ticketing company we send people to who want to search.
Month-by-Month Guides to Activities & Events in Paris