Complete Guide to Paris Airport Transfers, Part 2 – Buses & Trains
Paris Airport Transfers Part 1 was all about the private and semi-private choices in Paris airport transfers. Now, in Part 2 we look at cheap seats into the city — buses & trains. While there used to be a couple of buses that got you from the airport into Paris, post-Covid there seems to be only one service — Roissybus.
But, there is another choice. The trains. The RER urban transportation system runs deep underground in Paris, below the Metro tunnels, and is the high-speed means of subway travel in the city. (Not to be confused with the TGV, a super-fast modernistic train system that covers all of France, and beyond.)

Roissybus Paris Airport Transfers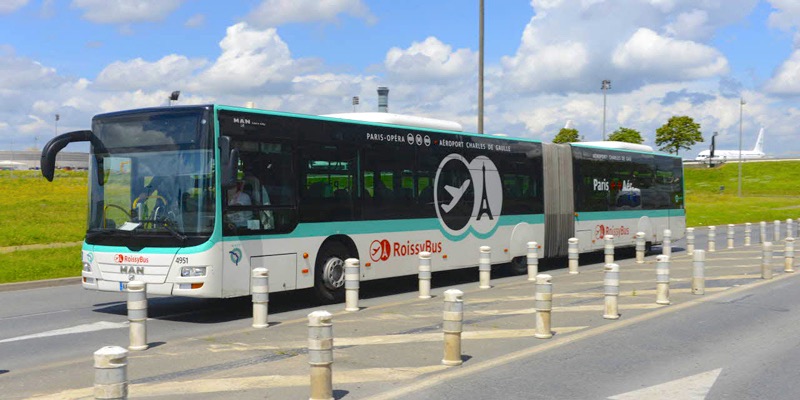 The Roissybus is a bus shuttle that runs between CDG and the Palais Garnier at Place de la Opera, where there is easy access to both the Metro (station Opera) and the RER Line A (station Auber). Roissybus is operated by RATP, the Paris region transportation authority. If you've ever been at Opera and tried to make your way through that dazed crowd of tourists pulling luggage and shouldering heavy backpacks… those are the guys who just got off the Roissybus.
The cost is about 12€ one way. You can buy a ticket for the Roissybus from the vending machines at all Metro and RER stations. Just like with all Metro, bus and train tickets, remember to validate your ticket when you board the bus.
Le Bus Direct – No Longer Available
In case you're looking for the transfer bus service that Air France once operated (called Les Cars by Air France and, later, Le Bus Direct) we have to report that it has been discontinued.

Ride the Paris Urban Train – the RER
The only way to avoid traffic when getting from CDG to Paris is to take a train. The Paris urban trains, the RER, run from the airport to central Paris. The cost is only about 11€ and it takes about 35 minutes.
The RER line that services CDG is the Blue Line B. You can catch the RER at the airport train station located between Terminals 2C and 2E. Signs throughout Terminal 2 clearly show the way. RER Line B, stops at a few stations in Paris, where you can make free transfer connections to the Metro. The stations include Gare du Nord, Chatelet Les Halles, right in the center of Paris, and Denfert Rochereau
High Speed Trains (TGV) from CDG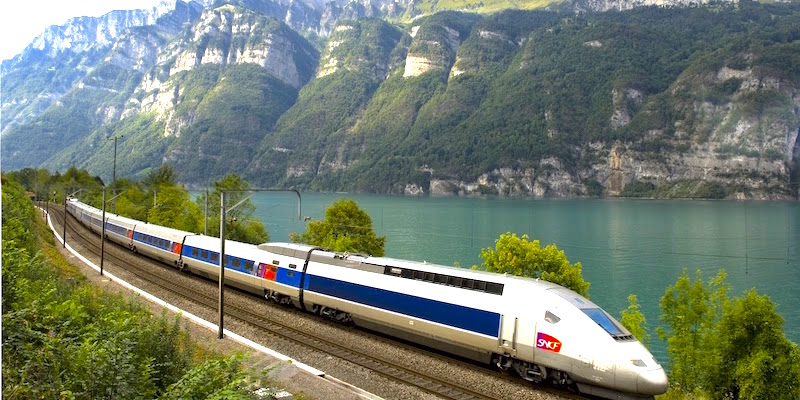 If you're going elsewhere in France, other than Paris, you can catch the TGV right at Charles de Gaulle Airport. The station is located between terminals 2C and 2E. You can catch the official Aéroports de Paris N1 bus from your terminal for a free shuttle to the TGV station.
Here's where you find the TGV shuttle bus at various terminals:
Terminal 2A: Entrance A5
Terminal 2B: Entrance B6
Terminal 2C: Entrance C6
Terminal 2D: Entrance D6
Terminal 2E: Entrance 4
Terminal 2F: Entrance 8
Terminal 2 train station is on Level 5