Insiders Guide to Top
Paris Airport Hotels
Remember to choose a hotel
that serves your terminal
Although you may only stay for one night, you do want Paris airport hotels to be comfortable, clean and most of all, convenient to your terminal.
Airport hotels generally exist only for convenience — you stay in them when you have to get some sleep between flights, or catch an early plane.
While that's also pretty much true for the Paris airport hotels, there are some surprisingly
nice choices at Charles de Gaulle Airport
(CDG). Here you'll find reviews of the best of the Paris airport hotels.
Be sure to note that these hotels are all at Charles de Gaulle Airport (also still sometimes called "Roissy") because that's where almost all flights from North America and other foreign destinations arrive. If by chance you'll be landing at the other major Paris airport, Orly (used mostly for French domestic flights), then you'll have to be sure to find a hotel at that airport.
But you should only stay at an airport hotel if you have to — if your layover is just too short a time for you to get into the city. You're so close to Paris, it would be a shame not to visit, walk the famous and fabulous streets, and eat in a typical bistro!
In all of our hotel reviews, the star rating system we use is not the official French hotel category rating, but is based on third-party ratings (such as TripAdvisor), our own experience, and traveler reviews.
Sheraton Paris Airport Hotel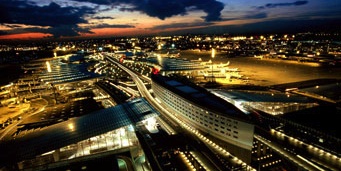 Charles de Gaulle International Airport
This is the only hotel built directly inside the International CDG Airport Terminal 2. You can walk right from your plane into this four-star hotel.
And you know how good that feels after a long flight! Travelers rate this Paris Airport Hotel as number one at Charles de Gaulle airport.
Ibis Paris CDG Terminal Roissy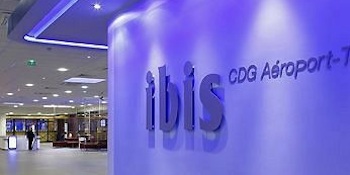 Charles de Gaulle International Airport
Following a stay at this airport hotel one reviewer reported that the Ibis Paris CDG Terminal Roissy is sparkling clean, "reasonably priced, efficient and comfortable" and called it a great choice. She also had a nice meal at the hotel restaurant.
It's important to note that there are two Ibis hotels at the Paris airport. This one (Ibis Paris CDG Terminal Roissy) serves CDG Terminal 3 and is connected to the airport by a free shuttle rail service called CDGVal.
Novotel Convention & Wellness Roissy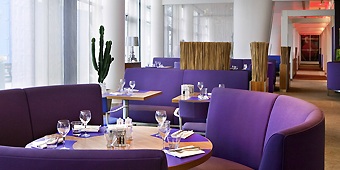 Charles de Gaulle International Airport
Who doesn't need a spacious spa on a layover in Paris? This Paris airport hotel has a 6,000 square-foot spa with heated swimming pool, Turkish steam bath, sauna, gym, massages and beauty treatments. There are two Novotel hotels at CDG airport, but we recommend this one.
Free shuttle to and from the airport.
Only Suites Roissy Airport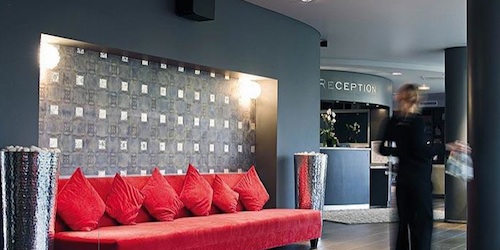 Charles de Gaulle International Airport
How about an Art Deco hotel with deep soaking bathtubs, separate living rooms and kitchenettes?
If you're looking for a non-corporate airport hotel in Paris, this may be the one for you. To make you feel more at home, rooms have refrigerators, microwaves, a separate dining area and cookware!
Free roundtrip airport shuttle is included.

Getting from the airport into Paris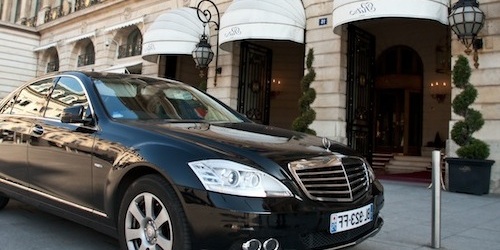 If you are in Paris for only one night, the best way to get to the city quickly and easily (and to get back to the airport in the morning) is by using a private car transfer service.
We heartily recommend this service, whether you're in Paris for a night or a week. After a long flight you'll be met at your arrival gate. Then you can relax in your private car while you are driven directly to your hotel or apartment.
Paris Planning Quick Links
Guide to Paris
City Passes
Food & Wine
Activities

Guide To Paris Airport Transfers

Best Day Trips From Paris
Don't Miss a Single Paris Travel Tip.
Sign up for Le Petit Journal!
The Newsletter of Paris Insiders Guide
Don't Miss a Single Paris Travel Tip.
Sign up for Le Petit Journal!
The Newsletter Of Paris Insiders Guide