Where are the
Best Dance Clubs in Paris?
Answers to Your Paris Questions

Best Dance Clubs in Paris? Bonjour! We are visiting Paris this October and would like to go dancing one evening. Can you recommend a place or two?
We don't want to wait in line and have to be "approved" by a bouncer to get in. We would prefer a friendly, laid-back, neighborhood bar or club with great, fun dancing. We are in our 40s but often find ourselves among the last 20- and 30-somethings standing at bars and clubs at home in NY. We are staying in Saint-Germain-des-Prés but will travel to any neighborhood you recommend.
Thanks for your help. -Lisa, USA


Dance Clubs in Paris. The good news is that dance clubs are found everywhere in Paris, from boats to former brothels. The dance scene is alive and well in the City of Fun, so expect to spend some time in lineups at the trendier clubs.
Paris Insiders Tip: if you go mid week, the wait will be shorter.
We've targeted Paris bars where dancing is high on the priority list. Most Paris bars do not have dancing per se, rather they are places to mingle in a quiet ambience.
We've also listed where the Paris dance clubs are located (by arrondissement) so you can spot the clubs closest to your hotel.
Paris being Paris, you can expect to pay a cover charge of around 10€ to 20€ and a cocktail can run you about 10€ to 15€. Keep the drinks to a minimum, dance a lot and you're in for a good time.
The other good news is that the word for dance is French is practically the same, so you can danse the night away!
Dance Clubs in Paris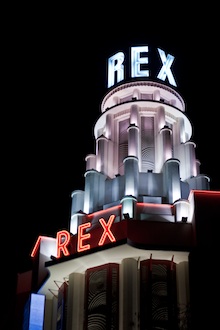 Rex Club
This popular dance club has been drawing crowds since the 1980s. Popular DJs, a top-notch sound system, and plenty of funk, reggae, rock, and world music make for a thumping good time.
• 5 Boulevard Poissonniere
• 2nd Arrondissement
Le Baron
Once a brothel, Le Baron is now one of the hippest dance clubs in Paris. If you want to be allowed in make sure to wear your best dancing outfit. The music, either live or a DJ, starts at 11 pm and then you can dance until dawn.
• 6 Avenue Marceau
• 8th Arrondissement

Cabaret (Le Cab)
Come on a Friday night and join the popular 80s music theme. There are several bars and rooms in this uber-cool space.
• 2 Place du Palais Royal
• 1st Arrondissement
SocialClub
One of the hippest clubs in Paris, the owners-musicians play a wide range of music in an intimate setting.
• 142 Rue Montmartre
• 2nd Arrondissement
Barrio Latino
Can you say "salsa"! Dance the night away at one of the most popular salsa dance clubs in Paris. Expect classic design elements from this 19th-century building with wrought-iron, spiral staircase and velvet sofas.
• 46/48, Rue du Faubourg Saint Antoine
• 11th Arrondissement
Le China
The ultra-cool Le China is a restaurant, bar and club. You can find live music, cocktails and DJs. Even though it's a restaurant, don't go for the food, go for the fun and dancing.
• 50 Rue de Charenton
• 12th Arrondissement
Batofar
Live music, cocktails and a disco are the winning formula for this fun bateaux (boat). It's an especially happening place in the summer months.
• 11 Quai Francois Mauriac, Port de la Gare
• 13th Arrondissement
Paris Planning Quick Links
Want To Learn More?
Don't Miss a Single Paris Travel Tip.
Sign up for Le Petit Journal!
The Newsletter of Paris Insiders Guide
Don't Miss a Single Paris Travel Tip.
Sign up for Le Petit Journal!
The Newsletter Of Paris Insiders Guide