How To Visit Versailles & Avoid The Long Lines – 2017
There's no better place to experience the majesty of Louis XIV's France than the Chateau de Versailles — from the decadent Grand Apartments and the dazzling Hall of Mirrors to the opulent Royal Quarters and the formal French gardens. It's a must-see attraction in Paris and, as you might imagine, this UNESCO-designated world heritage site is immensely popular. The lines outside the palace doors are always very long.
We don't like to stand in lines, so we always search for strategies to avoid that. And here's what we've come up with for visiting Versailles — we book a skip-the-line guided tour. That solves the problem of being left out in the cold. We feel a bit like royalty ourselves when our driver picks us up at our Paris address and whisks us to the royal castles and gardens. No Metros, no trains, no waiting in line. There are a number of ways to get to Versailles, but these are our five recommendations.

1. Full Day at Versailles – Skip-the-Lines + Lunch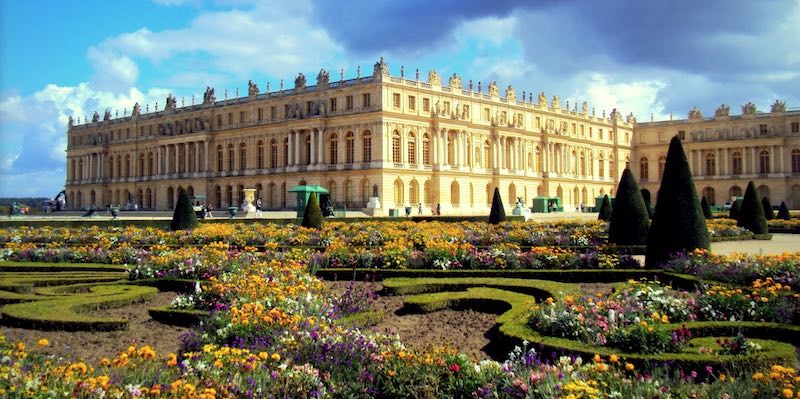 If you're like us, you like doing things the easy way when you're on vacation. So, instead of worrying about trains, brochures and guide books, we like to take the royal route with a guide to add illuminating details, making the past come alive with stories of palace life.
We also love being picked up at our Paris address by a private driver and being driven directly to the palace, arriving refreshed and ready to explore.
After a lunch near the Grand Canal your guide leads you to the magnificent gardens and the Queen's Hamlet, Marie Antoinette's private rustic farm. You also visit the Petit Trianon, the mini-palace where Louis XV and Louis XVI liked to relax and escape hectic court life.
There's free time on the Chateau de Versailles tour to wander through the French gardens surrounded by statues, fountains and marble vases made by teams of artists supervised by the king's favorite painter, Charles Le Brun.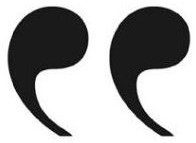 We had a great day at Versailles. Our guide was prompt and precise in picking us up and she did a great job all day of providing just the right amount of commentary to make the tour of Versailles, the gardens and the Trianon come alive. I never felt rushed or overloaded with details. Being able to bypass the lines to get into the palace was terrific. I highly recommend this trip."
– 5-Star Review
2. VIP Palace of Versailles Guided Visit
With Priority Access & Private Viewings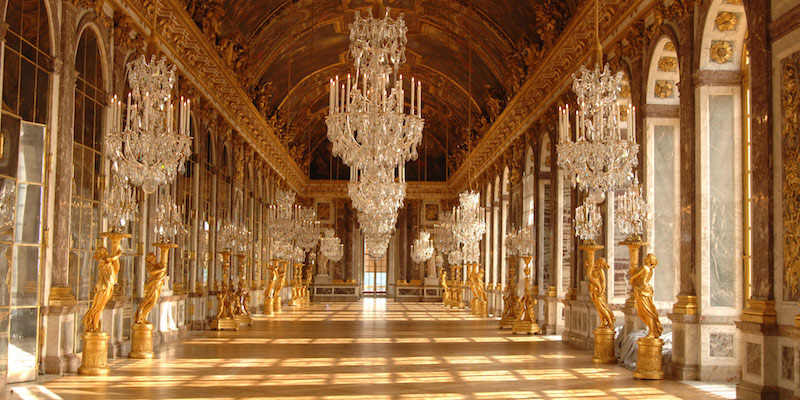 What like this activity because it gives you an Insiders view of Versailles that most tourists will never experience.
The VIP tour starts with priority entrance to the Palace of Versailles, before the crowds arrive. You are led past the velvet ropes to areas previously only shown to dignitaries. Enter through a reserved door for a private viewing of Louis XVI's apartments, including his personal library, his favorite dining room, the clock room and the corner room with his famous cylinder desk.
On this exclusive private tour you visit the restricted living areas of the French kings and queens — the Royal Opera House and Royal Chapel built for the wedding of Louis XVI and Marie Antoinette.
This tour runs several days a week in the warmer months, from March to October, and on Saturdays in the winter. Remember, though, there are a very limited number of spaces on the VIP tours, and they sell out quickly. Be sure to book early.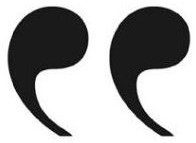 This was the highlight of the trip! Our guide was wonderful, engaging and informative. She really brought the palace to life… We actually got in before the general public. I have photos of the Hall of Mirrors with only 2 people in it. 30 minutes later you couldn't see anything but people. We saw wonderful things. Go on this tour!"
– 5-Star Review
3. Versailles By Bike
This tour is immensely popular with visitors…and with Paris Insiders Guide readers. It starts in Paris, where you meet up with your expert guide and catch the RER urban train to Versailles.
There you pick up your bike. First stop — the bustling city market to buy ingredients for lunch. Then you ride through the gardens of the Chateau de Versailles, along tree-lined trails, past fountains, through the forest, leaving walkers behind!
The French royal family (you know, all those Louises and Maries) used to enjoy picnics by the Grand Canal, and that's exactly what you will do. You're not done yet, there's still the palace itself to explore before you return to Paris on the RER. The 9-hour tour includes bikes, audio guides, train tickets and entrance to the palace. This activity generally runs in most months, with a break from December to February.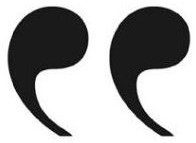 I cannot say enough about this tour, it was more than I could have imagined or hoped. Our tour guide was approachable and friendly and he gave just the right amount of historical context: you neither felt overwhelmed nor out of the loop. I thought the stop at the market would be a quick part of the overall experience, but it totally blew me away and turned out to be a huge highlight!"
– 5-Star Review
4. Walking Tour with Fountain Show
From spring until autumn you have the opportunity to see the stunning fountain displays at Versailles, which demonstrate the artistry and skill of three hundred years of French garden design.
From a central location in Paris, you board a special bus to Versailles where you enjoy a guided visit of the royal apartments and a stroll through the park surrounding the palace.
In the summer, from April to October, you have a chance to see the magnificent fountain show — Saturdays & Sundays, from April 3rd to October 31st, plus on Tuesdays from May 18th to June 29th. In the winter there's a horse-drawn carriage ride. Lunch is at La Petite Venise, after which the tour continues.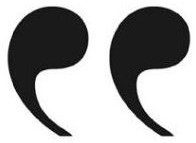 For those never having previously been to Versailles this was a wonderful tour. The guide was kind and very informative. Having been there four times previous, I got to see far more on this specific tour than any other. I highly recommend the tour and the guide."
– 5-Star Review
5. Private Tour of Versailles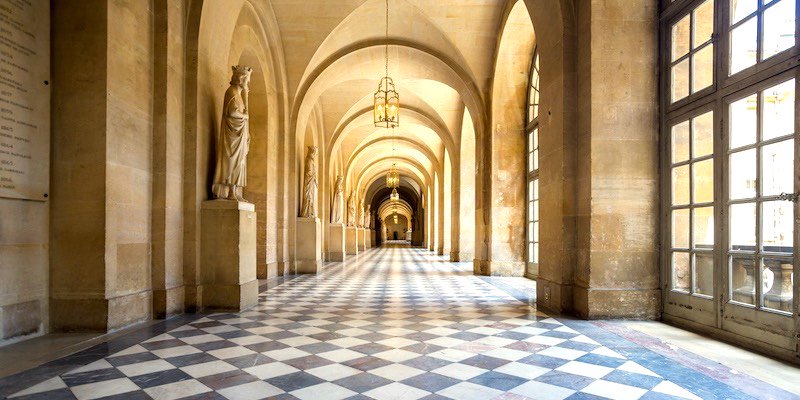 This private tour will fill your need for the royal treatment. Your private driver meets your at your Paris address to whisk you off to Versailles. Once at the palace, a licensed guide will show you the splendour of Versailles starting with a fast-line entry to the chateau. The private tour is extensive — you view the Royal Apartments, the Chapel, the Hall of Mirrors, the Queen's Apartments, the Hall of the Battles and, for a final touch, a private walking tour through the magnificent gardens.
Lunch near the Grand Canal in Versailles is included.
We Also Like These Other Ways to Visit Versailles

Chateau de Versailles 2017 Concerts & Special Events
Fireworks, fountains, dances, and operas. They're called spectacles in French and in 2016 there are many special events planned at Chateau de Versailles during the summer and, in fact, all year long. Let's look at the concerts that will be featured at Versailles in 2017.
Lully/Moliere: Le Bourgeois Gentilhomme
January 12 to 15, 2017
Vivaldi's Juditha Triumphans
January 27, 2017
Mozart's Symphony #39, 40, 41
January 28, 2017
Cecilia Bartoli: La Cenerentola
February 24 & 26
Rossi: Orfeo March 3 & 4, 2017

Monteverdi: Orfeo
March 8
Ravel's Bolero
March 10
Mehul: Mass for Napoleon's Coronation/ Beethoven's Symphony #5
March 11
Philippe Jaroussky: Le Mythe d'Orphee
March 12 to 14
Mozart's Don Giovanni
March 21, 23, 24 & 26
Charpentier: Grant Motets for the Holy Week
March 28
Rossini: Elisabetta Regina d'Inghilterra
March 30
Bach's Passion According to Saint John
March 31, April 1, 2017

Pergolese: Stabat Mater
April 18
Monteverdi's Incorornazione di Poppea
April 19 & 20
Lully/Moliere: Monsieur de Pourceaugnac
April 22 & 23
Les Ballets de Monte-Carlo: Cinderella
May 11 & 12, 2017
Charpentier: Medee
May 19, 20 & 21
Lalande: Majesty
May 30, 31
Marin Marais: Alcyone
June 8, 10, 11, 2017
Monteverdi: Vespro della Beata Vergine
June 10, 11
Vivaldi: Stabat Mater, Nisi Dominus
June 16
Mozart's Requiem & Coronation Mass
June 18
Vivaldi's Arsilda, Regina di Ponto
June 23, 25
Bach's Orchestra Suites
June 27
Lalande's Grades Motets
July 7, 2017
Five Highlights of Versailles
1. Louis XIV's Grand Apartments, Chamber & The Hall Of Mirrors
Seven rooms make up the Sun King's Grand Apartments; as you progress from one to another you will be dazzled over and over again by the opulence. In the Salon de Diane is the king's billiard table. Apparently, he prided himself as a good player. Next to the table were two platforms where ladies would stand to applaud his skill.
Of course there's the King's Chamber and the stunning 75-meter-long Galerie des Glaces (Hall of Mirrors) with 357 mirrors.
The final room is the Salon d'Hercule, which features the magnificent ceiling fresco, The Apotheosis of Hercules. The king's official painter, Francois Lemoyne (1688 - 1737), took years to finish the painting, but apparently wasn't too happy with it; he committed suicide shortly after its completion.
2. L'Opera Royal – The Royal Opera
When it was eventually completed in 1770, the Opera Royal (found at the end of the north wing), was a marvel of engineering and Europe's largest theatre, with enough seats for 1,300 spectators.
The final stage of construction began in 1768, when hundreds of labourers worked around the clock. The excellent acoustics are due to the all-wood construction and mirrors on the upper level. The first plays to be performed were Persée by Jean-Baptiste Lully and Athalie by Jean Racine.
3. Les Appartements de Mesdames
Named for Louis XV's six daughters, these ten apartments have intriguing stories. In one, a harpsichord is a testament to the proficiency of one of his daughters, Victoire; Mozart dedicated his first six sonatas for the instrument to her.
Another room, the Cabinet de Madame Adelaide, is where Louis XV's mistress Madame de Pompadour lived. She was said to "have an extreme need for the studied elegance that comes from luxury". But then, don't we all?
4. Le Petit Trianon
Separate from the main chateau, the classical Greek-styled Le Petit Trianon was where Marie Antoinette got away from it all. Its marvellous features include the main hall, with pristine white and green marble-tiled floor; the Grand Escalier's wrought-iron and bronze-gilded banister where you can still see her Highness' initials; and a whole room dedicated solely to warming dinner plates!
5. The Gardens & Les Grandes Eaux Musicales
Louis XIV considered Versailles' gardens equally as important as the Chateau, which explains their size and intricacy. Hills were flattened, marshes were drained and whole forests were relocated in the landscaping process, which required 40 years and thousands of men, including whole army regiments. The resulting flowerbeds, pathways, fountains, statues, hedgerows, and countless shrubs and trees are a gardener's idea of heaven.
You also won't want to miss the Parterres d'Eau — two huge, rectangular ornamental ponds which both light up the Chateau and reflect its architectural glory
From the end of the March to the end of October, there are musical fountain shows — Les Grandes Eaux Musicales — that take place across the garden's water features, combining light and water with Baroque classical music.
Visiting Versailles
From April to October the main Chateau is open daily except on Mondays from 9:00 AM to 6:30 PM. From November to March hours are from 9:00 AM to 5:30 PM. Plan for a minimum 90 minutes for your visit. During the summer months, it's recommended to arrive by 9 AM to avoid the crowds. (The crowds are why we recommend the Skip-the-Line tour and Priority Access tickets.
Trianon Palaces and Marie-Antoinette's Estate
These include the Petit Trianon, the Grand Trianon and the Queen's Hamlet. April to October hours are noon to 6:30 PM. November to March hours are noon to 6:30 PM. Always closed on Mondays.
The Park
Both the park and the gardens of Versailles are open free of charge.
It's the perfect place for a walk, renting a boat on the Grand Canal, going for a bike ride. The Park is open free of charge daily from 7 AM to 8:30 PM, April to October. From November to March hours are 8 AM to 6 PM.
The Gardens
The gardens are also free of charge except for fountains shows and Musical Gardens days. The gardens are open daily from 8 AM to 8:30 PM, April to October, and then from 8 AM to 6 PM, November to March. Sometimes the gardens close at 5:30 for special events. Plan for at least 2 hours for your visit.
Versailles History
It was Louis XIII, in 1623, who built a small chateau as a hunting lodge. Here's what it looked like in 1652. It was his son, Louis XIV, who began a massive expansion in 1661. The first phase of the expansion was designed by the architect Louis Le Vau. After his death in 1670, the work was completed by his assistant, François d'Orbay.
Charles Le Brun designed the elaborate interior decoration, and André Le Nôtre landscaped the extensive gadens. Together they collaborated on designing the many fountains and the placement of the countless statues.
Architect Jules Hardouin-Mansart oversaw the second phase of expansion (1678 to 1715) when the enormous north and south wings were added. He also built the Petites and Grandes Écuries (stables) and the chateau known as the Grand Trianon. It was King Louis XVI who later gave Marie Antoinette the Petit Trianon, as well as its gardens, and built for her private the Théâtre de la Reine and the Hameau.
In 1682 Louis XIV proclaimed Versailles to be his principal residence, moving the center of political power from Paris to what was then the countryside. The good times continued until 1789 when the royal family was forced to return to Paris at the start of the French Revolution.
After the Revolution, Versailles fell into disrepair. Napoleon did some restoration work in 1810 but the principal restoration was initiated by Louis-Philippe in 1833. He transformed the palace into a museum dedicated to French history.