French Croissants – Merci, Marie Antoinette, For The Queen Of Pastry
Marie Antoinette may have introduced them, but now they're all French. Perhaps because of their connection with Marie, we consider croissants to be the Queen of French pastry. A perfect morning in Paris always begins with a croissant — sometimes hot, always fresh — and a cup of dark coffee. Historically, croissants were eaten mainly on weekends or on special occasions. Luckily, now Parisians eat croissants everyday. And why not?
On a visit to a Paris boulangerie we had the chance to see how croissants are made and the difference between nature and beurre. After our visit, we always choose beurre over nature. Every time we bite into one of these buttery, flakey marvels, we say a silent thank you to Marie Antoinette for bringing them from Austria with her.
Making Croissants with Le Boulanger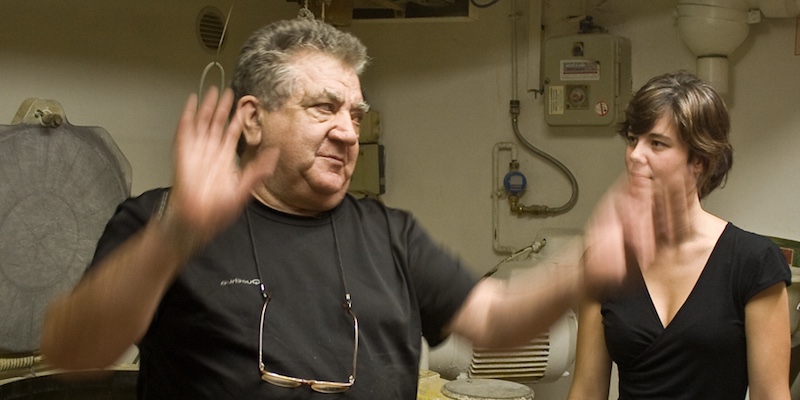 The day at the boulangerie started with forming and making baguettes, the most famous type of bread in France. After putting the baguette trays in the oven it was time to make croissants.
"We use the same recipe, the same four basic ingredients," boulangerie Claude tells us, "with two important additions: sugar and butter. We make the dough fresh daily, hand knead it, and then leave it to rest." He demonstrates how the dough is rolled out and folded again and again with butter.
"It was Marie Antoinette who brought the croissant from Austria. But it was the French who perfected it," he laughs. "If a croissant is straight, like this one, it's made with butter. The croissants that are curved are made only with margarine," he lets us in on another secret. Croissants called nature are actually made with margarine!
"You want to make pain au chocolat? It's easy." He grabs another piece of croissant dough. "Instead of rolling, you fold it into a square and put in a special piece of chocolate, available only to bakers. This chocolate has a high cocoa content and doesn't instantly melt into a puddle, but stays firm yet soft inside the dough as it is baked."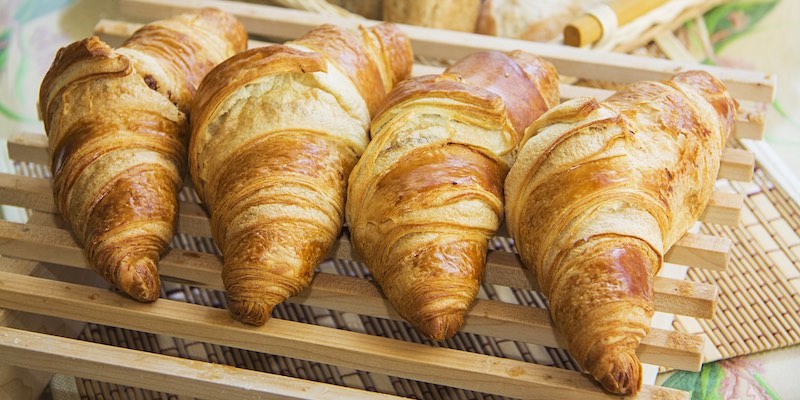 "Every day, except Wednesdays when we get a day of rest, we bake 400 baguettes, 200 croissants, and 150 pain au chocolat, plus the pastries." Claude also lets us know that the pastries are made by a pastry chef, not the baker.
"Back in the old days, everyone ate more bread. Maybe three baguettes a day! Those were the days. Now, away from the farm and in the city, people eat less than one."
But the good news, he says, is that croissant sales are up. Once only enjoyed on Sundays and holidays they are now a daily staple for Parisians.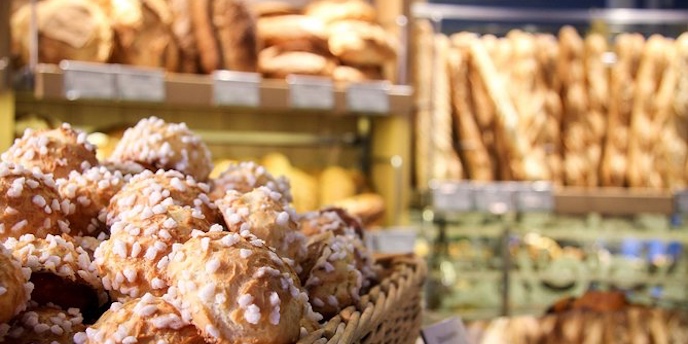 Here's how to get behind the scenes at a authentic Parisian boulangerie, where you discover every aspect of the art of the baguette and that other paragon of french pastry, the croissant. There are plenty of baguette and croissant tastings in this popular bakery visit. Eat bread, be happy.