How a Parisian Boulanger Creates French Baguettes – Every Day
These rapier-like breads could be considered the symbol of Paris, just behind the Eiffel Tower. Of all the food in the country, the French baguette is perhaps the one that most unites France and its culture.
Okay, so perhaps that's overstating it a tiny bit. But the French — every man, woman and child of them — do manage to eat an entire baguette every day. To many French a meal without a baguette is not a meal. We feel the same way.

The Boulangeries of Paris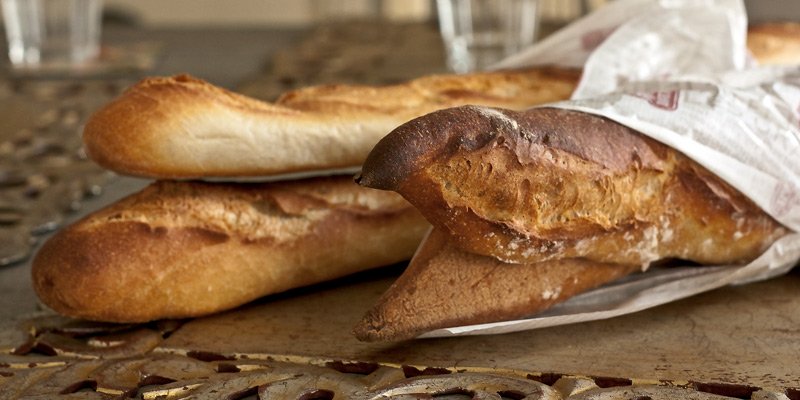 Boulangeries churn out fresh baguettes all day long so that customers have freshly-baked a baguettes available at all times. A baguette has to be fresh to be acceptable to a Parisian. In fact, the unspoken rule is that a baguette is meant to be eaten within six hours of baking.
We had a chance to pay a visit to one of the oldest boulangeries in Paris and learn from the boulanger himself about the making of the famous French baguette. Fresh-baked tasting were included ! We included the story of that visit in our book, How to Cook Bouillabaisse in 37 Easy Steps: Culinary Adventures in Paris and Provence. We'll share an excerpt below.
Behind the Scenes in a Paris Boulangerie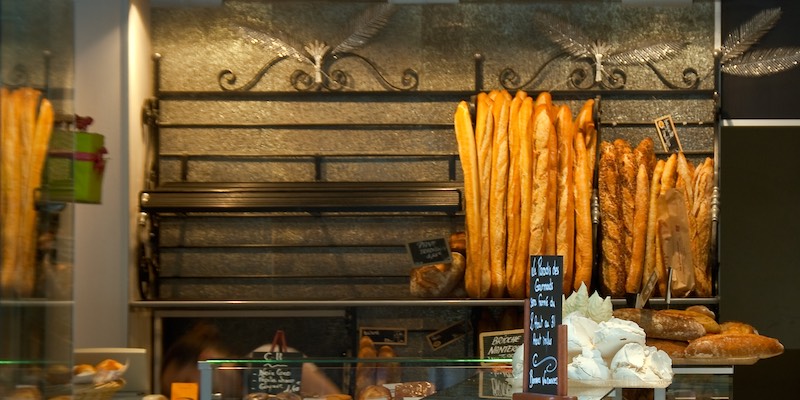 Before we get to the book excerpt, we wanted to mention this food activity that gets you, too, behind the scenes at a authentic Parisian boulangerie to discover every aspect of the art of the baguette and that other paragon of french pastry, the croissant.
There are plenty of baguette and croissant tastings in this well-liked bakery visit. Eat bread, be happy.

Le Boulanger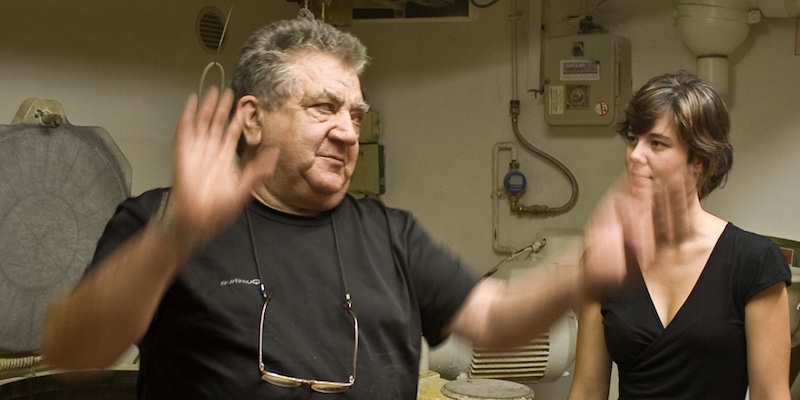 Imagine if you had to have your holiday time approved by the police. Imagine studying for seven years so you could work from four in the morning until nine at night, six days a week. This is the life of a boulanger. In France, you can't simply take a baking course and call yourself a baker. It takes the same amount of study as a doctor to belong to the order of French Boulangers who follow a rigid code that dates back to the time of Napoleon. (Doesn't every code in France ?)
Claude Esnault has agreed to meet us at eleven, just after the morning rush, at his aptly named Au Richelieu Boulangerie in the 1st Arrondissement. A solid man in his late sixties, his hands look like the dough that he has kneaded for fifty years.
Claude reminds us that good bread needs only four ingredients — flour, water, yeast and salt. He takes a batch of kneaded dough and puts it into a cutting machine that divides it into eight equal pieces. He drops each piece into another machine to shape it. The dough that comes out now has the familiar flute shape of a baguette and is then hand rolled and placed into a special baking tray with eight cradles shaped like baguettes.
Grabbing a razor blade, he slits the proofed baguettes with eight diagonal cuts, "Exactement huit!" and puts them on the baking trolley and walks them into a large electric oven. Every element in the making of baguettes is controlled: the air temperature, the temperature of the water, the precise number of cuts in the top of each baguette.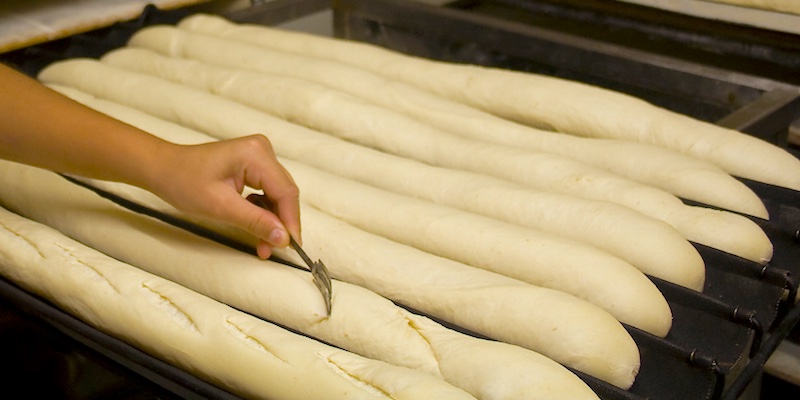 Since Napoleonic times the préfectures, or local governments, have monitored the vacation times of the boulangeries in their district. A boulangerie cannot be closed for its annual holiday without the approval of the local préfecture. This is to ensure that each neighbourhood or village has a boulangerie open at all times. Imagine a neighbourhood without a source of daily fresh bread !
The baguettes are now ready to come out of the oven. Claude lumbers to the tray of baguettes, picks one up and holds it close to the fluorescent light. "Color and texture, bien sur – a crispy crust of a golden colour," he says. But, the real way to judge a baguette is to hold it up to a light. "Si la lumière traverse, c'est bon." If the light passes through, it's good. "Of course I don't do that with all my baguettes," he laughs.
Does he still love his job after all these years? "I see mes clients come in first thing in the morning, they are sad, tired, depressed. And then they take their first bite of my croissant or baguette and zing, they smile. Dentists can't say the same."