The Paris Pass – A Review Of Its Costs & Benefits
There's a lot to do and see in Paris, that's a given. What's the best to plan your activities and to see what you want? You've probably heard about the Paris Pass, the travel card that gets you in the top museums and monuments for free; lets you bypass the line-ups, going right to the entrance doors; and gives you unlimited ride frees on the Metro. And you're probably wondering if it's worth it.
Let's put our knowledge of Paris to work to review what a visit to the city is really all about, to investigate what the Paris Pass offers, and then to calculate what kind of money you can save. At the same time we'll evaluate the non-monetary benefits of the Paris Pass, like skipping the long lineups at Paris museums, and getting access to fascinating small museums you might not otherwise think of going to.
We've wrangled an extra discount for our readers (that's you) — an extra 5% savings on the 4-day and 6-day passes. To apply this discount be sure to use this code — INGUIDE10 — at the very bottom of the Checkout page, when you click on the line "Promo code? Click here".
Paris as a Destination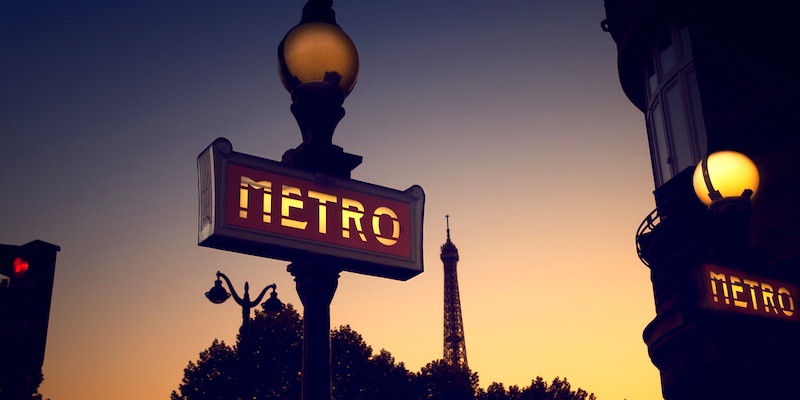 Paris is very popular… and very busy. What this means to you is that there are going to be a lot of other people doing what you want to do, and at the same time. We hate standing in lines and we are always looking for ways to avoid the crowds and skip past lines. That's goal number one for us.
Paris is a compact city and very walkable, but you're still going to get around using public transportation. Paris has one of the best and easiest-to-use systems anywhere. Instead of buying tickets every time we ride the Metro, we prefer to have a transportation card in our pockets that allows us hop on the Metro (and the buses, the RER, the tramways) whenever we want, wherever we are.
Those, then are our two primary goals in Paris — avoid standing in long lines and easy access to the Metro. It you add that we also like saving money whenever we can, that sounds a lot like what the Paris Pass purports to offer. Let's examine the offerings.
What You Get With the Paris Pass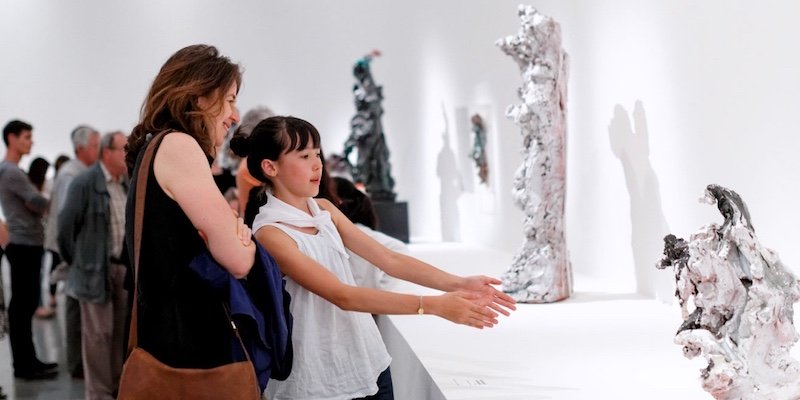 1. Get into 60+ Museums for Free
Paris Pass does get you museum access — not just for a few museums, but for virtually every museum in Paris. Think The Louvre, the Arc de Triomphe, Palace of Versailles, and over sixty other museums and monuments — the ones you really want to see. And along with the big museums, you also get access to small, intimate museums that take you off the major tourist track. (More about this below.)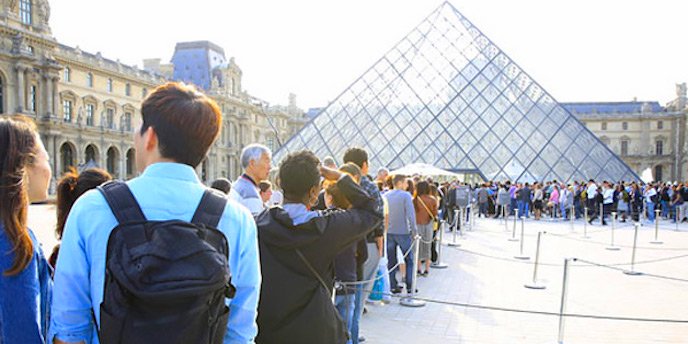 2. Fast Track Entry
You also get to bypass the long ticket lines at almost all of the museums and monuments in Paris. To our way of thinking, the time you save in line alone is worth the cost of the pass. We'd use a Paris Pass (even if we didn't save money) just to skip the lines, it's that important. Depending on the season, the line at the Louvre can be well over an hour, the same for Chateau de Versailles. That's a long time in line.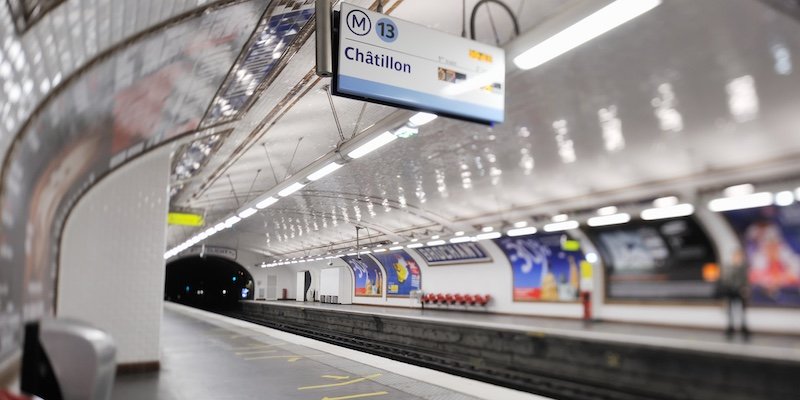 3. Ride the Metro for Free
The best way to get around Paris is on the Metro and the Paris Pass provides unlimited travel. We know from long experience that it's a great convenience to have a Metro pass. Instead of buying a ticket or a carnet (packet of 10 tickets), you use your pass to hop on a Metro train, city bus, tramway, even the Montmartre funicular. If you're using the Metro a lot — like we do — a pack of 10 tickets will go quickly.

4. Will You Save Money?
The Paris Pass is a one-time purchase, and everything you do with it is free. So, the more activities you do and the more museums you visit, the more you will have saved. How much can you save? Based on a sample 4-day itinerary, you could save about 100€. (More details below.)
In addition to that kind of savings, you can also save by using our readers-only discount code. Get an extra 5% savings off the 4-day and 6-day passes. Remember to use this discount code on the bottom of your order form — INGUIDE10.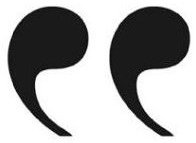 When we were in Paris last summer the Paris Pass definitely allowed us to skip every line at every site we went to. This includes the Louvre, Musée d'Orsay, Musée Cluny, the Orangerie, and the Rodin Museum. Whenever we turned up at a museum the guard waved us to a secondary entry point and we were always inside within a minute or two.
"I have to say I was shocked at how few people seemed to bother with getting a Paris Pass, given the time you save by avoiding the queues. It is well worth it."
– Traveler 5-Star Review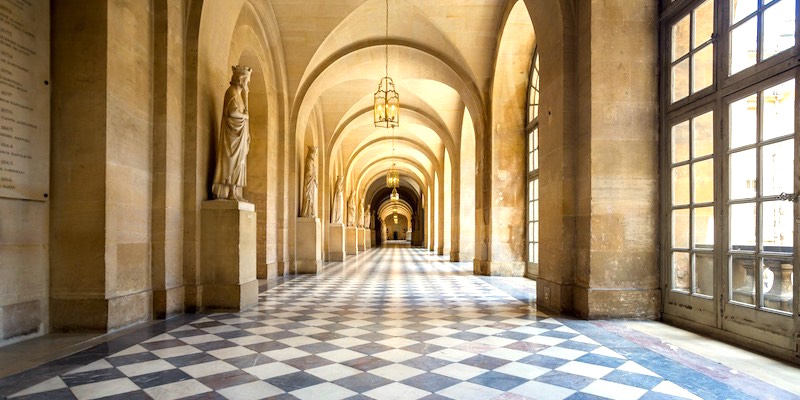 5. Free Entry to the Palace of Versailles
It's hard to imagine a trip to Paris without including a visit to the opulent Palace of Versailles. Now listed as a UNESCO World Heritage Site, it's also, overall, the most-visited attraction in France. Wander the Hall of Mirrors, the original French gardens, the Grand and Petit Trianon and the opulent fountains. It's definitely worth skipping the lines here.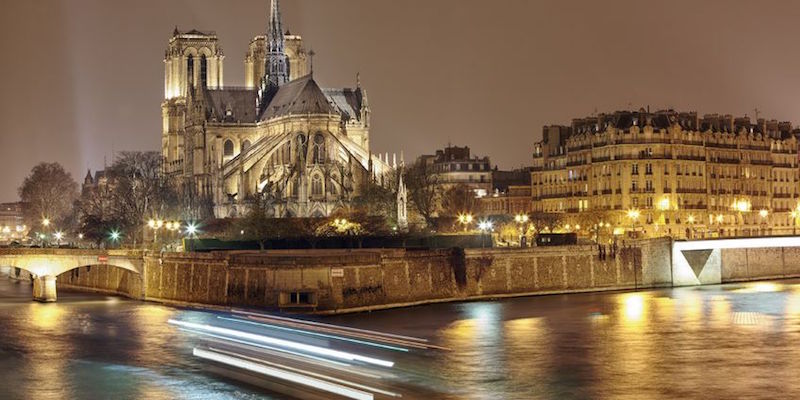 6. Free Seine River Cruise
A free Seine River cruise is included with every Paris Pass. And, if you've never been to Paris, this is an activity you won't want to miss. Cruise down what we think it the most romantic river in the world on an hour-long riverboat ride. The bateaux takes you past the best of Paris — famous bridges, the Musee d'Orsay, the Louvre, the Eiffel Tower, Notre Dame Cathedral. You'll instantly see how the river divides the Left Bank from the Right Bank and how close the monuments really are to each other.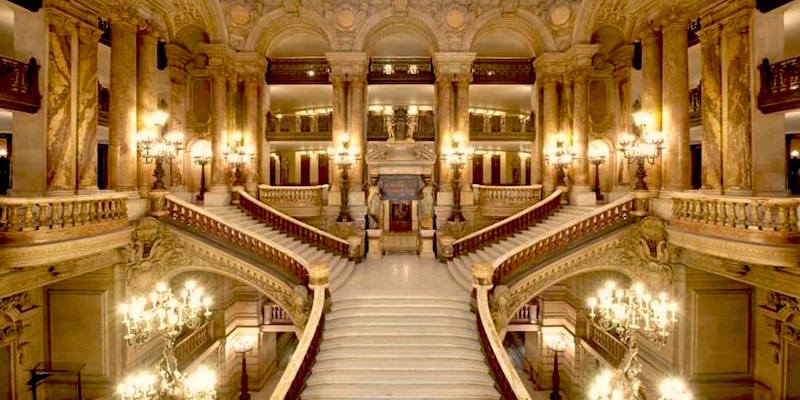 7. Paris Opera House Tour
The pass also gets you entrance to Palais Garnier, the stunning Belle-Epoque opera house. Built in the 19th century (taking 15 years to complete), the majestic Beaux Arts building is now home to the Paris Ballet. Not many visitors get a chance to peak inside to see the gold, bronze and crystal embellishments. To say it's grand doesn't do it justice. Not to be missed.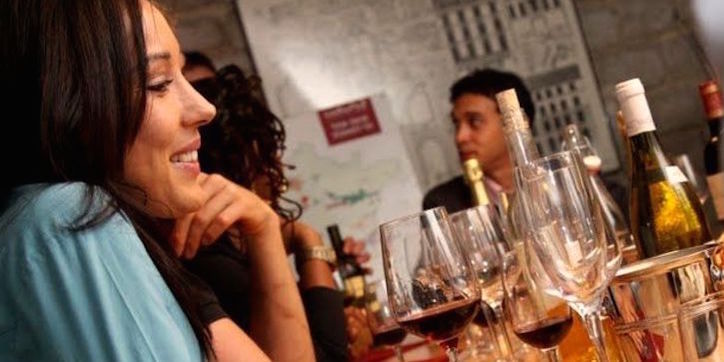 8. Wine Tasting Class
Whenever we're in Paris, a wine tasting class at O Chateau is on our list of top things to do. Oliver Magny, the founder of O Chateau, has created a unique, accessible wine tasting experience where visitors can learn about the intricacies of French wine in a fun, informative setting. The actual tasting room is located very close to the Louvre, making it a perfect one-two punch. Taste wine, then walk past the long line at world's most popular museum. Definitely worth it.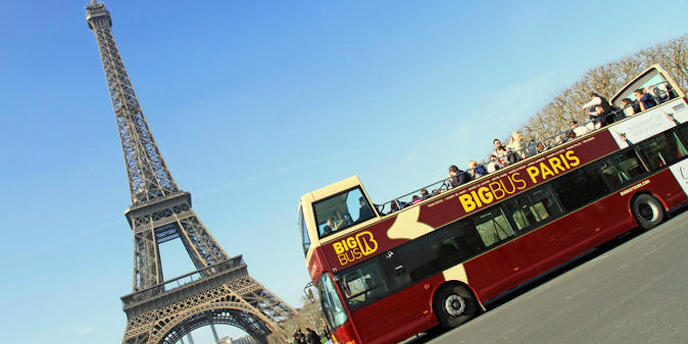 9. Hop-On-Hop-Off Bus Tour
If you've never been to Paris, the open air bus tour will give you an instant overview of the city. There are nine stops that take you from the Eiffel Tower to Notre Dame to the Louvre Museum. Yes it's touristy, but it will give you a fun, quick, visual understanding of the city. Worth it.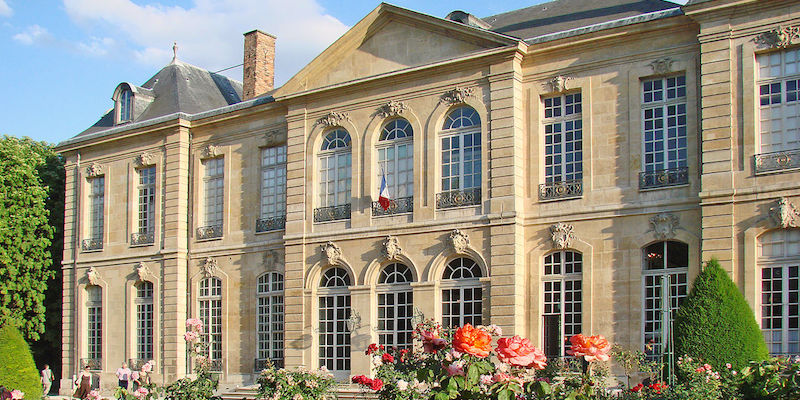 10. Visit the Small, Intimate Paris Museums
Don't forget to use our exclusive 5% discount code – INGUIDE10
We hinted about this above, but what we really like about the pass is that it takes you to places you might never normally come across — the museums and monuments that are smaller, more intimate, less visited. The places where you'll see locals enjoying their city.
These include the fun Cineaqua Paris Aquarium and the peaceful Rodin Museum. Both are hidden in plain site, Cineaqua is just steps from the Eiffel Tower. Other small museums include Museum of Gustave Moreau, the Cluny Museum of the Middle Ages, and the Guimet Museum of Asian Arts. There are loads more.
What's Included With the Paris Pass
1. The Paris Museum Pass
If you're planning visit the great Paris museums, this pass gets you into the top 60 museums in Paris. Even though it's called a Museum Pass it also includes monuments. Here's a sample of where you can go for free — Louvre, d'Orsay, Arc de Triomphe, the bell towers of Notre Dame Cathedral, Palace of Versailles, La Sainte Chapelle, Centre Pompidou. The Paris Museum Pass is included with the Paris Pass.
2. The Paris Visite Travel Card
Paris Visite is the name of the Paris transportation card, and it's also included with The Paris Pass. This lets you ride the public transportation system for free — Metro, RER (but not to Charles de Gaulle airport), buses, trams, the Montmartre funicular.
3. The Paris Attractions Pass
This is the pass that includes the hop-on bus tour, the Seine River cruise, the wine tasting class, and other attractions. It's included with the Paris Pass.
Who Should Buy a Paris Pass?
Those people above, we assume! But also, if this is your first trip to Paris, or if you visit infrequently, the Paris Pass is a good solution. It takes a lot of guesswork out of planning, makes it easy to get around and get in, and takes you to places you otherwise wouldn't discover. It's an especially good idea if you're traveling with children. There's nothing worse than confronting a long line with the kids in tow.
The pass seems perfectly suited to visitors who want to experience a lot of things in a few days. The Paris Pass runs consecutively, so once you first use it the clock starts ticking. If you're in Paris for a week we suggest you buy a 4-day pass, see everything you want, and save a few days at the end of the week to take it easy and to revisit areas that resonated with you.
Sample 4-Day Itinerary
When we put together this sample itinerary we took into consideration travel time between venues and the approximate amount of time you'd need at each place. Sure, these are active days, but they aren't unreasonable. The itinerary is built about using a Paris Pass and it's one that we would use ourselves. There's time allowed for transportation and a few breaks — a crepe snack, a picnic lunch, or a glass of wine.
Day One
It's your first day out in Paris and you're feeling fresh and eager to go. On this day we have time for just one museum, the Louvre. We left a 3-hour window to see the highlights at that museum. After your morning at the museum, hop on a bus for an open-air ride to see the best of the city. After lunch, head to Notre Dame to see the 850-year-old cathedral, then use the pass to get access to the bell towers for what we think is the best aerial view of Paris. (While it's free to enter the cathedral, there is a charge for the bell towers.)
Louvre Museum – 3 hours, 12.00€
Notre Dame Cathedral – 1 hour, 10.00€
Hop-On Bus Tour – 2 to 3 hours, 33.00€
Metro Carnet (packet of 10 tickets) – 15.50€
Total 70.50€
Day Two
Start the day at the Musée d'Orsay to see the best of the Impressionist paintings. After your fill of Van Gogh, Cézanne and Renoir, it's a short walk to pick up your bateaux (boat) for a one-hour cruise along the river. After lunch, head to the Palais Garnier Opera House for a tour inside. Need a pick-me-up? Visit the Chocolate Museum for a tasty tour and tasting.
Musée d'Orsay – 2 to 3 hours, 12.00€
Seine River Cruise – 1 hour, 15.00€
Palais Garnier Tour – 1 hour, 15.50€
Chocolate Museum – 1 hour, 11.00€
Total 53.50€
Day Three
Spend the morning learning about the movies that have been filmed in Paris on the Set in Paris walking our. After the tour relax in a wine cellar near the Louvre for an very enjoyable wine tasting. It's a quick Metro ride over to Trocadero for spectacular views of the Eiffel Tower and a visit to the very trendy Cineaqua Paris Aquarium.
Set in Paris Walking Tour – 2 hours, 25.00€
French Wine Tasting Class – 1½ hours, 30.00€
Palais Garnier Tour – 1 hour, 15.50€
Cineaqua Paris Aquarium – 2 hours, 20.50€
Metro Carnet (packet of 10 tickets) – 15.50€
Total 91.00€
Day Four
Head to the Marais for two top museums. The Centre Pompidou modern art museum is worth it just to see the inside-out structure. Next, walk to the Picasso Museum to see the best collection of his paintings, sculptures, drawings, and memorabilia. It's then a quick Metro ride on Line 1 to Charles de Gaulle Etoile and the Arc de Triomphe. What you'll discover is that the views of the city from the Arc rival that of Eiffel Tower. And there's still time for the fascinating Grevin Wax Museum.
Centre Pompidou – 2 hours, 13.00€
Picasso Museum – 2 hours, 12.50€
Arc de Triomphe – 1 hour, 12.00€
Grevin Wax Museum – 1 hour, 23.50€
Total 61.00€
Results & Totals
The total you would spend without a Paris Pass is 276€. The 4-day pass would have cost you 189€, before our 5% discount was applied. To our way of figuring, that's a savings of over 100€, and that doesn't take into account the extra Metro trips you'd likely be making in the evenings.
"Yes" is the answer. The Paris Pass sure seems to be worth it. And don't forget to use our exclusive 5% discount code – INGUIDE10
When Should You Buy Your Paris Pass?
We recommend you order your Paris Pass (one person) when you start planning your trip, and have it delivered to your home. You can also choose to pick up your pre-ordered Pass in Paris, but we like to have it in our travel wallet when we leave home.
The most popular passes are the 4-day pass and the 6-day pass, but the clock only starts ticking when you start using the pass. Therefore, you can safely order up to a year ahead of your trip. By the way, it's a good idea to start using your Paris Pass at the beginning of the day, so you get full use of it on that first day.
One case where we don't recommend purchasing a Paris Pass is if you've been to Paris a number of times and don't plan on visiting many monuments or museums. Also, if you are a very budget oriented traveler with more time than money, you might want to skip the pass. This includes young travelers under 26 who have a Euro Passport; most museums are free for them.
Conclusion
The Paris Pass is our recommendation even if you plan to see only two or three museums and ride the Metro (which is the best way to get around Paris). You'll certainly save time and money. In our opinion, though, the greatest feature is that this city pass allows you to bypass the ticket lineups. And, if you do buy a Paris Pass, be sure to click here and use the discount code to save an additional 5% – INGUIDE10
Useful Information
Don't forget to use the discount code to save an additional 5% – INGUIDE10