Where To Hear Jazz In Paris – The Best Jazz Clubs & Festivals
It's said that jazz music was introduced in Paris by black American soldiers stationed here in World War I; and there's a true history behind that assertion. During that First War a New York regiment composed solely of black soldiers, named the 369th Infantry, was sent to Europe. However, since white American soldiers refused to serve with them, the 369th was assigned to the French Army, who were less concerned with race. The regiment served with distinction.
The 369th Infantry also had a band, led by a musician named Jim Europe. (We're not making this up.) As the regiment marched, the band played — not just military marches, but current music like ragtime and a nascent form of jazz. The band played for both military and civilian audiences. Soon, the nightclubs of Paris were full of Black soldiers who remained in Europe to enjoy the good life. Thus, the jazz craze took hold in Paris, where great jazz is still being played in festivals and in clubs around the city.

Jazz Festivals in Paris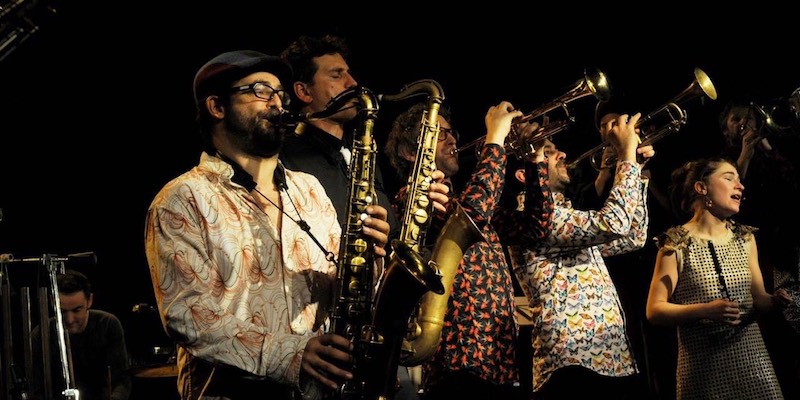 Today there are annual jazz festivals in Paris. The biggest one is the Paris Jazz Festival, a sprawling music happening in Parc Floral (in the Bois de Vincennes) running from mid-June to the end of July, with performances most days.
Jazz à Saint-Germain-des-Prés, on the other hand, is a festival held the heart of the Left Bank running for ten days at the end of May. Performances are staged in iconic venues in the quartier like Église Saint-Germain-des-Prés, the Odéon Theatre, the Sorbonne, and Hotel Lutetia.
Not to be outdone, the 19th Arrondissement is home to Jazz de la Villette during in the first two weeks of September, with performances in the glorious music venues in the Cité de la Musique.
Paris Jazz Festivals Resources

The Top Jazz Clubs in Paris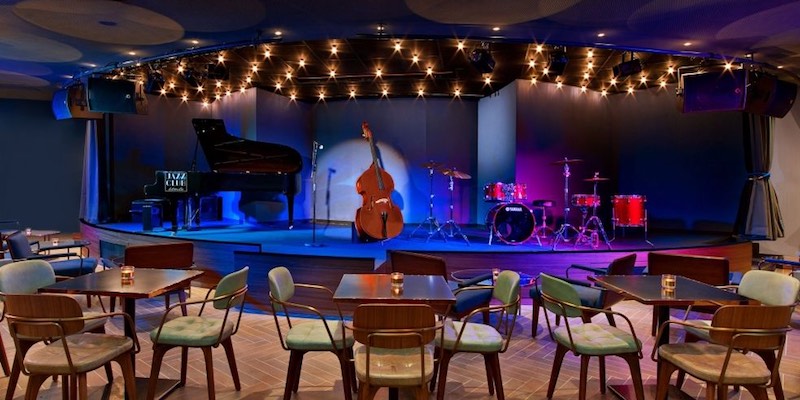 Paris likes to call itself the Jazz Capital of the World. We're not going to argue that either way, but jazz is certainly alive and well here, and there are a lot of great clubs where the music is played live every night. What are the best clubs? If you ask that of any ten Paris jazz lovers you're likely to get ten different answers.
For the best advice on where to go to hear the bebop, we've used two authorities. The official visitor's website for the Paris region chose clubs that represent the region's best jazz. The Guardian newspaper took a different route — asking jazz musicians, record company directors, and music journalists to each choose their favorite club. Below, we'll take a look at the top clubs those sources named.

The Paris Region Website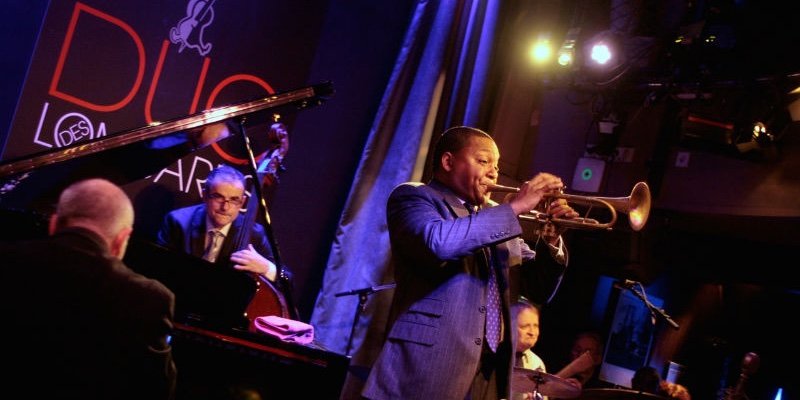 DUC DES LOMBARDS
One of the most prestigious jazz clubs in the city, with high-concept design and great acoustics.
42 Rue des Lombard, 1st Arrondissement
→ Website…
BAISER SALÉ
Also on Rue des Lombard, this club is described as "raunchier" (perhaps they mean more low key) and more eclectic.
58 Rue des Lombard, 1st Arrondissement
→ Website…
CAVEAU DE LA HUCHETTE
For over 60 years this Latin Quarter jazz club in a cavern has hosted the likes of Lionel Hampton, Count Basie, Sidney Bechet, and the best of today's musicians.
5 Rue de la Huchette, 5th Arrondissement
→ Website…
PETIT JOURNAL SAINT-MICHEL
More nostalgic, specializing in New Orleans jazz.
71 Boulevard Saint-Michel, 5th Arrondissement
→ Website…
CHEZ PAPA JAZZ CLUB
This bistro serves up not only classic dishes, but jazz from Tuesday to Saturday nights.
3 Rue Saint-Benoit, 6th Arrondissement
→ Website…
AUTOUR DE MIDI ET MINUIT
Up in Montmartre, restaurant Autour de Midi et Minuit turns its cellar into a jazz club Thursdays, Fridays, and Saturdays.
11 Rue Lepic, 18th Arrondissement

The Guardian Newspaper's Panel of Music Experts