Paris Tours By Night – Go Out When The Lights Come On
It's beautiful during the day, but the City of Light positively spectacular at night, especially when you can sit back and enjoy the nighttime sights on a private night tour. All the famous monuments are lit up, store windows glow, the Eiffel Tower literally sparkles, and the river Seine reflects them all.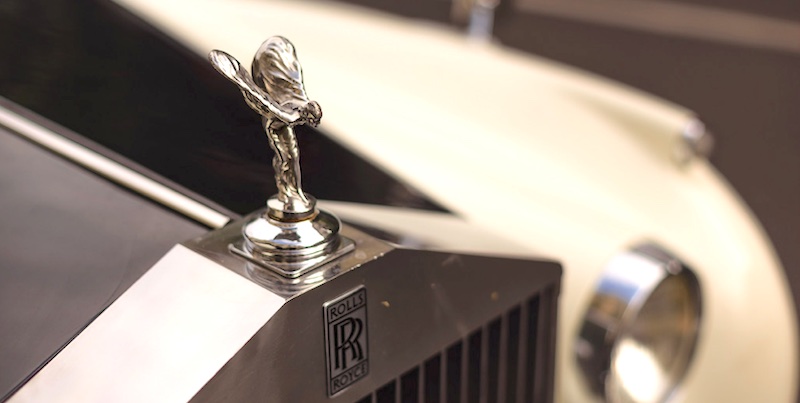 Sink your backside into the smooth leather of a vintage Rolls Royce and sip champagne as you explore Paris by night on a 3-hour VIP private tour. Here's how we think about this — you only live once, you're not in Paris all that often, and champagne is part of a healthy diet. You don't want to ignore your nutrition, do you? Just think how you'll feel when a Rolls Royce pulls up to your Paris hotel.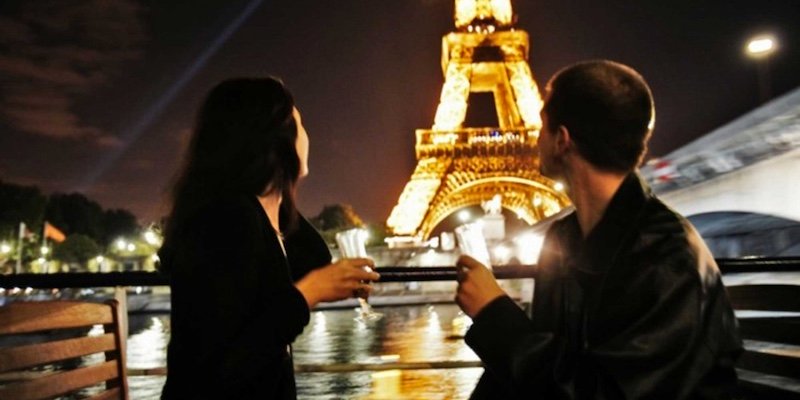 There are hundreds of 5-star reviews for this combination evening activity — and for good reason. Your night in Paris starts on a bateau, for a twilight river cruise along the city's famous river. Gaze upon the sights of Paris, lit up for your viewing pleasure, while you sip bubbly in a VIP area at the front of the boat. Filled with bubbles and glorious sights, you return to the dock, from whence your guide leads you to the Eiffel Tower. Walk past the long line-ups, and up to Level Two for even better views of Paris at night. Magical!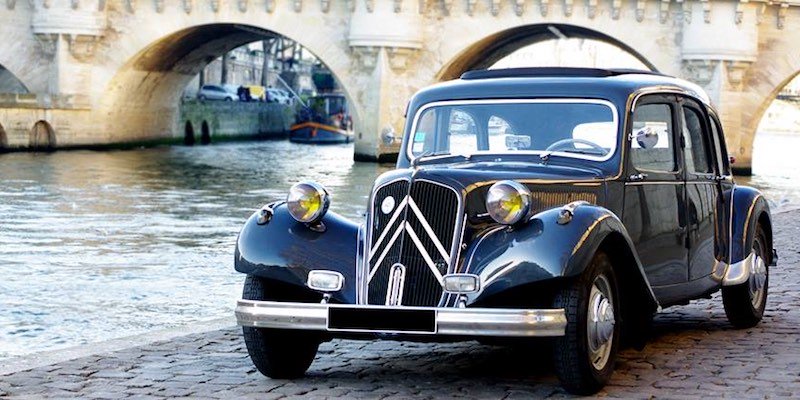 Here's how to feel like you're starring in your own movie set in Paris. Climb into the back seat of a sleek, black Citroën Traction Avant from the 1940s, driven by a "gentleman driver". It's so much fun seeing the sights like this, and made even better with the sun roof opened all the way. As we say in our review, this is "retro luxury from another era." For an evening tour you won't ever forget choose the Paris By Night 3H Tour option.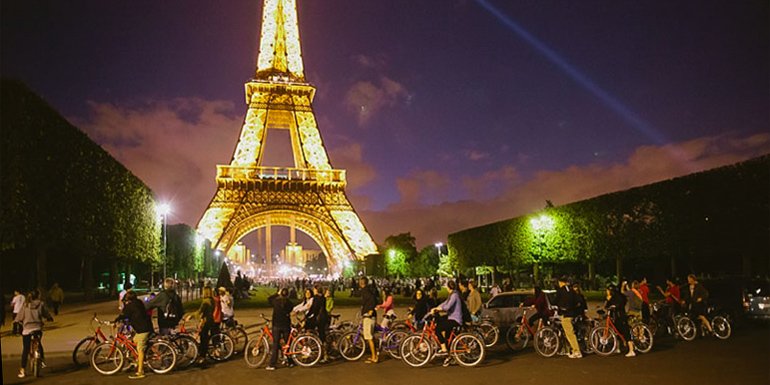 Paris is lovely and haunting at night and the perfect time for a bike ride. But, this is a ride with a couple of differences. First, it takes place in the evening, when you ride down ancient streets, cruising past famous monuments while they are all lit up for your viewing enjoyment. But that's not all — after your pedal-pushing ride you hop on a bateau for a nighttime cruise along the Seine. A glass of wine is included, of course!