Crazy Horse Cabaret – Glamorous Nightlife At This Paris Icon
Posh, glamorous & sensual – Crazy Horse continues to put on a fantastic show. Since the early 1950s, Crazy Horse Paris has been the most avant-garde burlesque cabaret in Paris. It's famous for its lavish song and dance routines performed by a troupe of talented nude dancers. Yes, nude, as in naked. But it's not a strip club.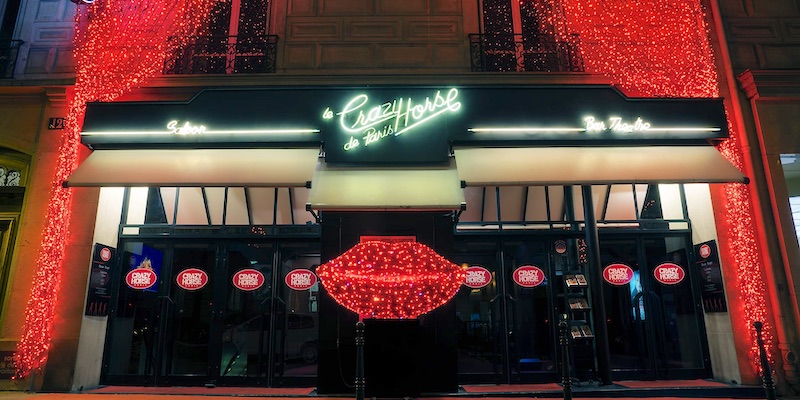 The routines are presented in a sophisticated and indeed glamorous way and are sensual rather than overtly sexual. Crazy Horse Paris is found at the posh address of 12 Avenue George V in the tony Champs-Elysées quartier of the Right Bank, steps away from some of the best luxury hotels in the city. While the cabaret's name has expanded to other cities, Crazy Horse Paris remains the most exciting and most glamorous.
Why not spend a late night out at Crazy Horse, the most avant-garde of Paris cabarets? You'll see a show that we guarantee you won't find back home! The new show, Désirs, goes from one breathtaking scene to the next. "Sparkling, cheeky, glamorous," are words that come to mind.
And if you're going to Crazy Horse, we suggest you opt for this Private VIP package that includes your own booth in the VIP section and a bottle of Millésime Champagne served with Petrossian caviar. We'd expect no less!
The History of Crazy Horse
It was founder Alain Bernardin's vision to create a show that combined burlesque with magic, dancing, and complicated choreography. He vision was to go beyond traditional burlesque clubs and intersperse routines with music and comedy from a variety of artists. Over the years, magicians, jugglers, mimes and singers have been included in the shows. In fact, in 1961, French singer Charles Aznavour had his first break at Crazy Horse that set his career on the fast track.
Since those early days Crazy Horse has become an essential element of the city's nighttime culture. More than sixty years after its debut, Crazy Horse Paris continues to reinvent itself with new acts, complicated light shows, scintillating costumes and celebrities. You must be 16 years old to attend Crazy Horse.
Elegant dress is required. It really is a quite sophisticated night on the town.
Crazy Horse Crazy Trivia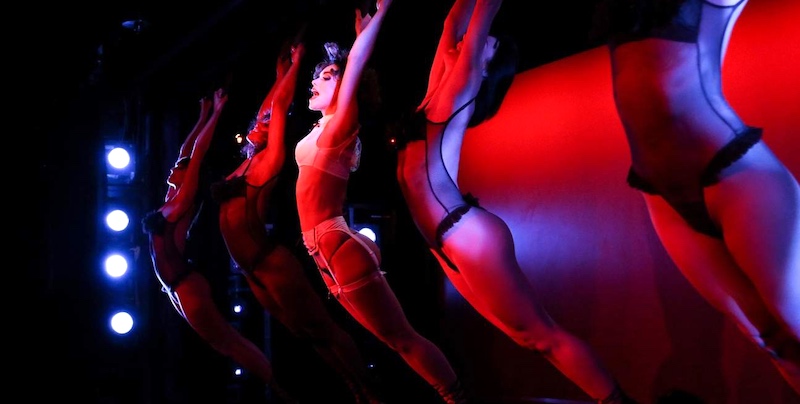 In October 2006 the famous burlesque artist Dita Von Teese performed at Crazy Horse.
On Valentine's Day 2008 Pamela Anderson performed an act on a Harley Davidson based on Serge Gainsbourg's song "Harley Davidson".
Crazy Horse remained a Bernardin family business until about 2005.
25% of dancers' salaries are put into savings accounts for them, to ensure they have money after they retire from dancing.
Founder Alain Bernardin shot and killed himself in his Crazy Horse office in 1994. He was 78.