A Kid's Paris – An 11-Year-Old Picks The Best Of Paris
Alexandre Craft is a veteran Paris traveler, having visited Paris (and even lived there) nearly 20 times. When he was 11 we asked him to share with us and our readers his favorite things about the City of Fun.
Here, then, is the best of Paris from a kid's perspective. And not just any kid, he's the cutest and smartest boy in the world! Did we mention that he's our son?
My Paris Itineraries by Alexandre Craft
I was 16 months old the first time I went to Paris. I don't remember much about that trip but there are lots of photos of me sleeping in strollers, eating baguettes, and sleeping in strollers. I'm now 11 years old, and when I go there next it will be my 12th trip to Paris. I'm in Grade 5 and enjoy Yugioh cards and my friends.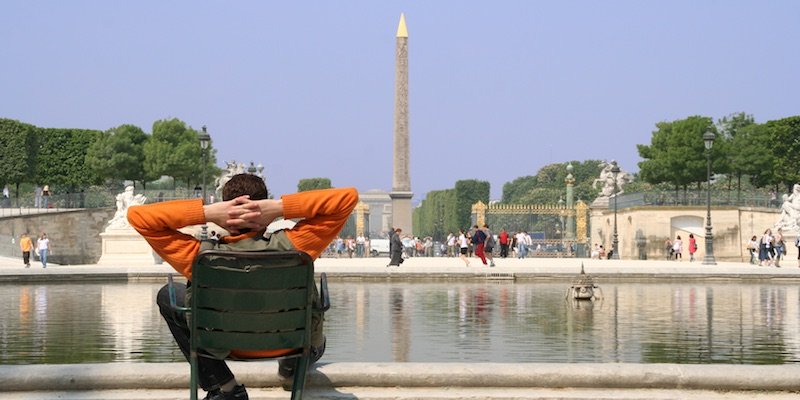 My Favorite Part Of Paris
I like the Tuileries Garden. There's a fun playground and in the summer there's a fairground set up with lots of fun games and rides.

My Favorite Place to Stay
I love staying in apartments when I'm in Paris, especially when they have a large inner courtyard which makes the apartment very quiet. After a busy day in Paris, I like to unwind in the apartment, watch a few shows, play a few games. The usual.

My Favorite Paris Restaurant
When I lived in Paris, when I was 6, my favorite meal was confit de canard at Café du Marché, near the Eiffel Tower. I also love the crepe stands that are found in parks. My favorite is plain with just a little sugar.

My Favorite Food
I'm a bit of a baguette connoisseur. I love baguettes that are bien cuit (well cooked) with plenty of crunch and a soft interior (mie). But they have to be fresh — the best ones are still warm from the oven. My favorite boulangerie is Au Levain d'Antan in Montmartre.
What I Like To See And Do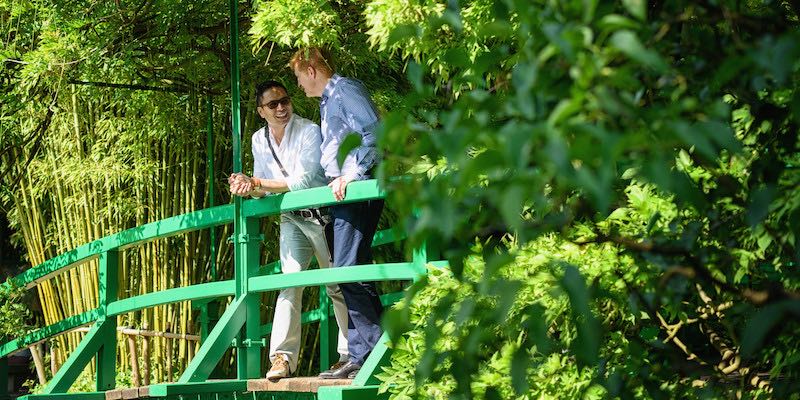 Museum — I love Giverny, where Monet lived and painted. He's my favorite artist. I'm so inspired by the Japanese bridge and pond. In Paris I always go to Palais de la Decouverte which is a neat science museum. One time they had a special dinosaur exhibit.
Parks — Besides the Tuileries Garden, my favorite park is Parc de Belleville where they have a huge playground with the longest slide in Paris, and a stream you can put your feet in. It's not like other parks in Paris, there are no gendarmes (that means "police") telling you what to do. I like that.
My Secret Spot — The area around Eglise Saint-Eustache. There's a great fountain and waterways where you can race leaves, a giant head sculpture to climb on and a few playgrounds, too. [2016 update: the waterways are now gone.)
My Favorite Paris Movie. It's got to be Ratatouille. The movie really reminds me of Paris.
My Favorite Paris Bus Ride — I like the 92 bus that goes from the Arc de Triomphe down Avenue Marceau towards the river. We used to take it every Wednesday when we went to Café du Marché and the American Library in Paris.
My Favorite Walk In Paris — Running through Parc des Buttes Chaumont in the 19th Arrondissement.
My Favorite Shopping — The best Paris days for a kid include a trip to a toy store, and the best one in Paris is Le Bon Marché. You just go in and head upstairs. It's a big department store and I can spend hours in the toy department. They have great Lego.
What Bridge Would I Walk Across? — I like the suspension bridge in Parc des Buttes Chaumonts. If you have kids, you should take them there. There's a waterfall, a big lake, and lots of space to run around in.
About Alexandre Craft
Alexandre Craft is an artist, photographer, Yugioh master and banjo player.
He consults on children's activities for his parents' website, Paris Insiders Guide. He was born in the Year of The Golden Dragon, 2001, in Lang Son province of Vietnam.