What To Wear In Paris – The Summer Edition
When the city sizzles, your wardrobe should too. When temperatures soar, figuring out what to wear while you're in Paris can be a challenge. So here's Summer Paris Dressing Rule Number One — women (and men) do not wear shorts. Period. Running shoes? Non, jamais! You wear running shoes and you might as well wear a sign on your back reading "Tourist."
Beside good taste in fashion, there's another reason. You'll want to visit cathedrals and museums where bare shoulders and short-shorts will draw the wrong kind of attention. We want you to fit in, and feel comfortable. Parisiennes wear lots of pretty, loose-fitting, lightweight summer dresses in bright colours and patterns. They look great and they're so easy to pack as well. Parisienne women also manage to look cool and comfortable during the sizzling hot days of July and August with fashionable skirts and sandals.

Summer Dresses and Skirts
What To Wear In Paris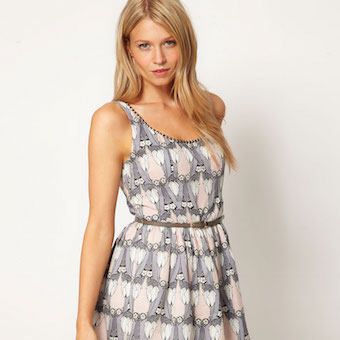 Light and pretty dresses and skirts are summer essentials.
Young and old, rich and poor, all the women of Paris have a selection of fashionable summer dresses and skirts. Younger women can wear shorter skirts, but the most flattering length for women of a certain age is around the knee.
You'll discover that skirts and dresses are far more versatile than shorts and can take you from a summer picnic to inside the Notre Dame Cathedral.
Summer Sandals
Spend a day in the Metro and you'll see why Parisiennes are addicted to comfortable flat sandals.
You can plan on doing a lot of walking during your visit to Paris and you want a pair of sandals that can withstand the cobblestones, stairs and gravel found in many Paris parks. But that's no excuse for wearing runners or bulky walking shoes. There's plenty of sandal styles that combine fashion with comfort.
Summer Sweaters
What To Wear In Paris
Even though Paris days may be hot, temperatures cool during the evening and you'll want a summer sweater to protect you from the breeze.
We suggest you select either a featherweight cashmere cardigan (that you can wrap around your shoulders), or a cropped linen cotton cardigan that's light enough in fabric and style for summertime wear.
Summer Tops
What To Wear In Paris
Classic t-shirts can be worn with skirts and trousers. Opt for a luxury linen t-shirt with a few fashionable touches like a curved hem, a nubbly finish and feminine shape for a flattering silhouette. Unless you have the arms of Michelle Obama, avoid sleeveless shirts. A jersey cowl neck is a very flattering line and also looks great with summer skirts.
At all costs, avoid shapeless T-shirts — always be on the look-out for t-shirts with details like a satin trim, or a silk roll-sleeve T. As for color, neutral tones are your best bet for summer and give you more wardrobe options for mix & match wear.
Summer Scarves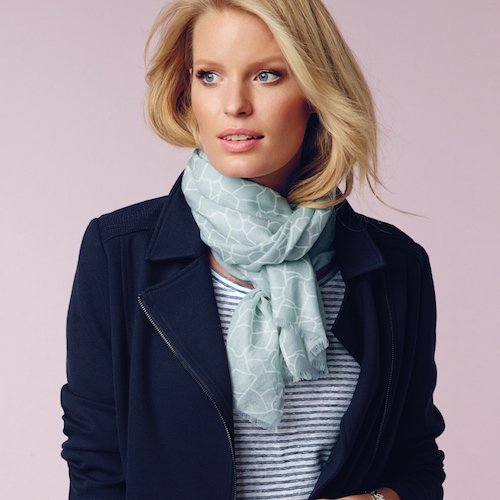 Scarves, scarves, scarves! Parisiennes are crazy about scarves even in summer. A summer scarves really finishes a look and will probably be the most important fashion accessory you can have in Paris.