The Best Things To Do In Paris For December 2016
If you're lucky enough to be in Paris during this month of holidays, you'll be rewarded with the most magical events of the year. The city sparkles with a million fairy lights, and hundreds of decorated trees line the boulevards. Christmas in Paris is also a busy season! Concerts at the recently renovated La Sainte Chapelle, Palais Garnier or the newly-opened Philharmonie de Paris sell out quickly, so we always book as early as possible.
One of our favorite things to do in Paris in December is to plan a day trip beyond the city gates. Visit the Valley of 1000 Castles and taste Loire Valley wines, explore the famous Château of Versailles, or sip bubbly in Champagne and return to Paris the same day. Everything is taken care of on the day excursions we recommend. You just need to sit back and enjoy! One more thing — for readers of Paris Insiders Guide (that's you!) the Paris Pass is offering a 10% discount when you use Paris Insiders Exclusive Discount Code: INGUIDE10.
Most Popular Activities
Things to Do in Paris December 2016
Eiffel Tower Skip-the-Line Tour – Don't Be Left Out in the Cold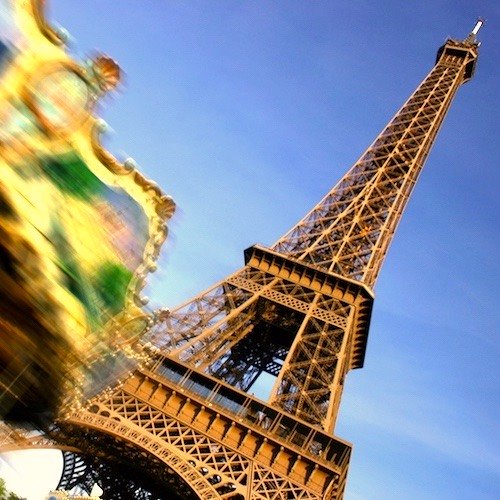 The Eiffel Tower is very popular, and there is always a long line. One way to avoid waiting out in the cold is to book a small-group, skip-the-line tour. You meet your guide at the base of the tower and are escorted past the massive lineup to the priority entrance. Learn fascinating details about the tower as you take the elevator to the tippy-top, where you can spend as much time as you want.
Dine on the Eiffel Tower, Then Cruise the City Lights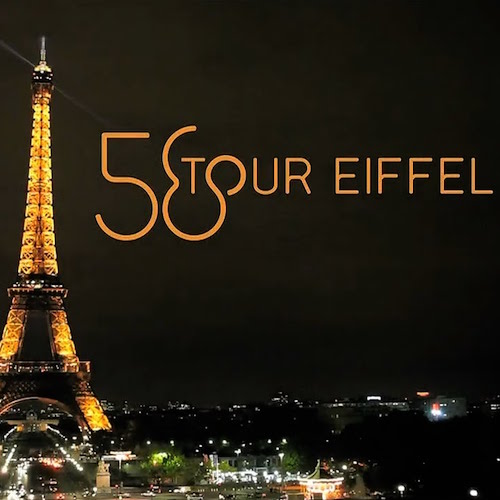 What better place to view the lights of Paris than from the Eiffel Tower? And what better time to view them than during a fabulous 3-course French dinner? You start the evening with VIP access to 58 Tour Eiffel on Level One of Eiffel Tower, where your table is reserved. After dinner, stroll down to the Seine for a magical river cruise to see the lights of Paris from a different perspective. This is sure to sell out during the holiday season, so book now.
VIP Moulin Rouge – Including Christmas & Christmas Eve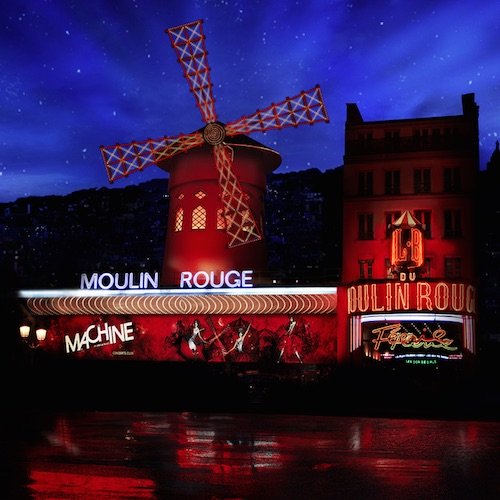 Make this holiday season even more special by taking in a festive show at this icon in Montmartre, complete with champagne and VIP seating in the balcony. After you skip the line with your Priority Access Pass, you're escorted to your table, where bubbly awaits, along with a selection of Dalloyau macaroons to nibble while you take in the famous cabaret. This popular event sells out on most days, but even faster during the holidays, so be certain to book early.
Eiffel Tower + River Cruise + Moulin Rouge Cabaret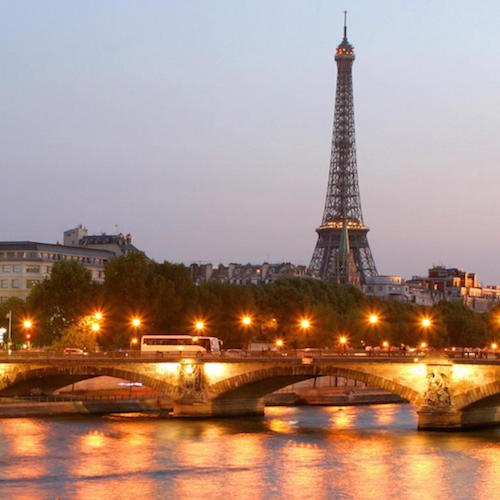 We like this complete night out in Paris, especially during the holiday season. You not only get to experience the top Paris attractions in this one evening, you get to choose where to have dinner — aboard a cruise boat on the Seine or at 58 Tour Eiffel. Both options include the Eiffel Tower and a river cruise, and all tours end with the fabulous cabaret at the Moulin Rouge. Available every day in December!
Skip the Line at the Louvre Museum
The Louvre is very, very popular, and that means lots of visitors and very long lineups. But here are the Paris Insiders Secret on how to skip the lines.
1. Book ahead.
2. Get skip-the-line fast access by booking this guided tour.
3. Enjoy your small-group walk through the world's most popular museum.
The tour is especially designed to feature the most famous works, the ones you must see when in Paris including Venus de Milo ; da Vinci's Mona Lisa ; and Delacroix's famous Liberty Leading the People, depicting the French Revolution. Don't waste your time or get lost in the mammoth 60,000 square foot museum — see it like a Paris VIP. Fridays, Saturdays, Sundays, Mondays, including December 24 & 31.
Paris Romance Tour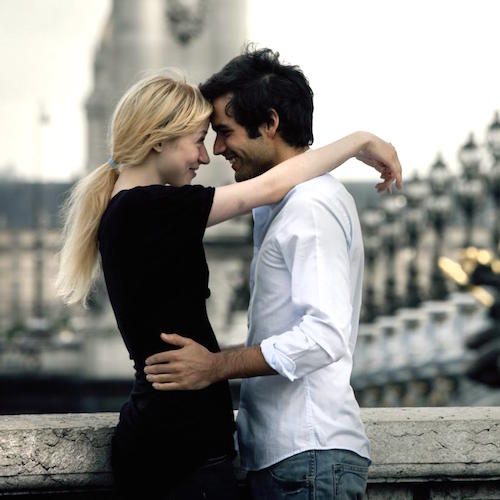 Under the twinkling seasonal lights, our thoughts turn to romance. If it's the same for you, then sign up for this nighttime activity that promises the Big Three — champagne, chocolate, and a private limousine. Marvel at the lights of the city from the back of a luxury vehicle while you relax, sip champagne, and nibble on fine chocolates. The grande finale, you stop at the Eiffel Tower to drink in the views.
Airport Transfers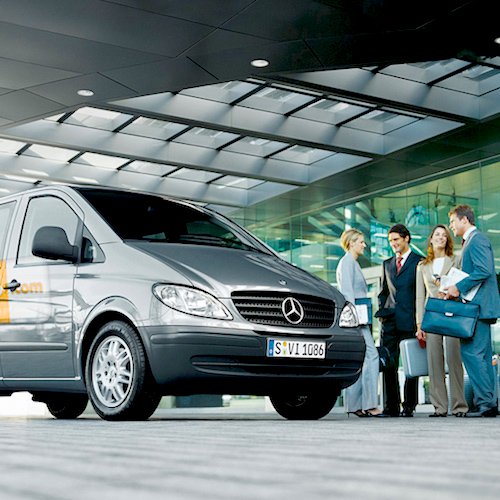 This is one of our best Insiders tips — arrange your transportation from the airport into central Paris before you leave home. It's easy to get tired when traveling, so it's good to know what's going to happen when you finally arrive. You can easily book a shuttle van service right to your hotel. In fact, here's the service our readers like, and it's cheaper than a taxi
Manu Prestige VIP Private Service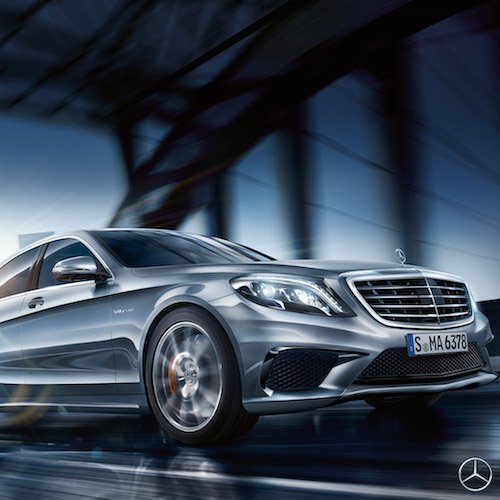 But our most special Insiders tip is to arrange for a private car transfer from the airport, provided by our trusted Paris pal and driver, Manu. He will meet you at the arrival gate and whisk you into the city in his Mercedes S-Class, direct to your hotel or apartment, where he'll help you get your luggage inside and get settled. Honestly, it's the only way to do it!
Fave Day Trips From Paris
Things to Do in Paris December 2016
Versailles – Skip the Lines & See It All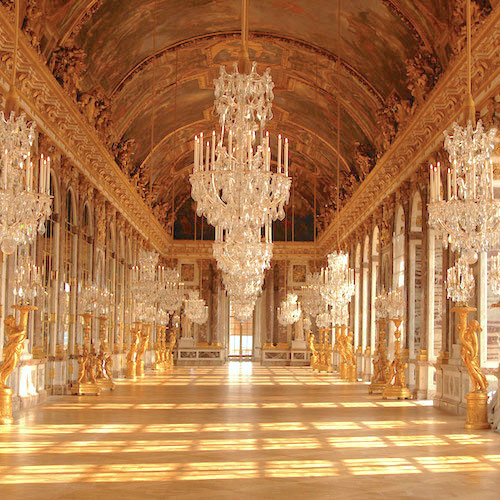 It's easy to see why we call this the "Best of Versailles Day Trip". The day starts with pick-up at your hotel in central Paris. At Versailles your walks you right past the long ticket lines to get right to the magnificent Chateau. The full-day tour also includes lunch near the Grand Canal. Hard to beat this activity! Sundays, Wednesdays, Fridays in December.

Other Great Ways to Visit Versailles
Skip-the Line Full Day Tour of Versailles
This tour also includes everything — transportation from Paris (by luxury bus), tickets to Versailles, a guided tour, and lunch at La Petite Venise restaurant. Tuesdays & Saturdays in December.
→ Book Now…
Versailles in One Day by Private EuroVan
Better yet, choose this small-group (maximum 8 people) or private tour option that gets you more personal attention, as well as lunch! Wednesdays & Fridays in December.
→ Book Now…
Visit the Chateaux of the Loire Valley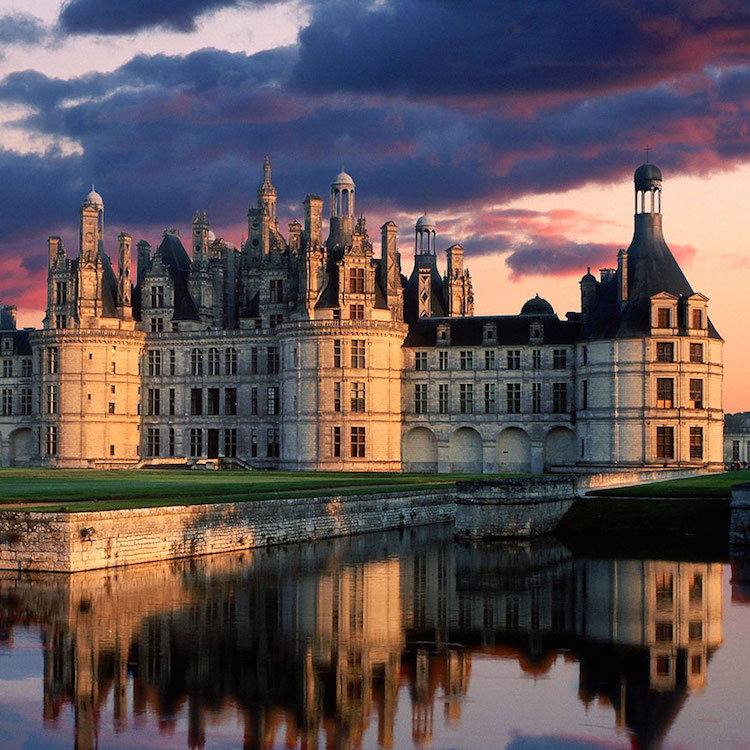 One of the things you don't want to miss when you visit Paris is the Loire Valley with its magnificent castles. It's an easy day trip from Paris and the best way to do it is to book a tour with an expert guide. We like this one that takes you to three of the most spectacular chateaux in the region — Chateau Amboise, Chateau Chenonceau and the amazing Chateau Chambord.
Spend a Day in the Magical Champagne Region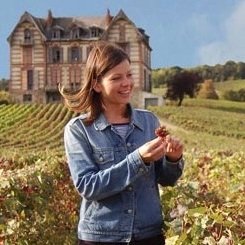 A day spent in the Champagne region will be a highlight of your holiday. You are met at your Paris address by your driver/guide and whisked off through rolling hills and world-class vineyards to Reims, capital of the Champagne region. After touring this historic city, including a visit to its famous cathedral, the champagne houses beckon and your sampling of bubbly begins! Mondays, Wednesday & Fridays.

VIP Private Day Tour to Champagne
This is our most highly-recommended way to visit the Champagne region. Your private driver/guide meets you at your Paris address in a luxury sedan and whisks you to the Land of Bubbly on a tour that you can customize to your interests. Make sure to opt for the full-day excursion.
→ Inquire Now…
The Historic D-Day Beaches of Normandy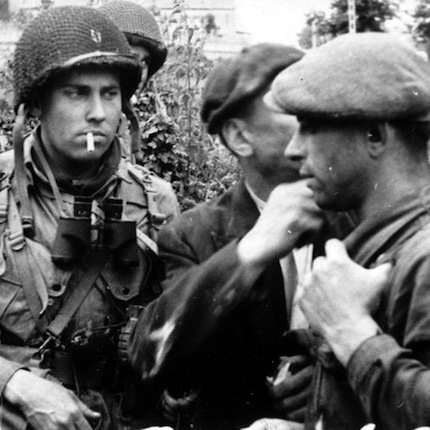 More than seventy years have passed since the Allied Forces landed on the beaches of Normandy, the brave action that spelled the beginning of the end of WWII. Take a day to step back in time, exploring the beaches, the monuments and the museums on a trip that returns you to Paris the same day. Available daily in December.
Essential Day Trips from Paris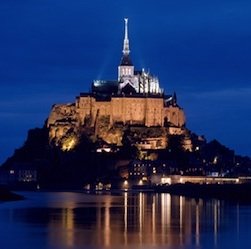 These are just a few of the glorious things to be found not that far outside the gates of Paris. Our time in France is always more memorable when we take a day or two to experience the wonders of the country that are within easy reach of Paris. Here's where we review more favorite day trips —
• Private Day Trips in France…
• Go Deeper into France – More Private Day Tours from Paris…
Paris Pass Discounts – Exclusive to You!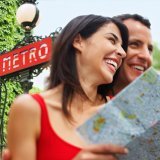 The Paris Pass saves you a lot of money and time, getting you inside almost all the museums for free (and as many times as you want) and giving you unlimited rides on the Metro.
Paris Pass is offering a special discount, exclusively for our readers, but only for a limited time. Be sure to use this discount code – INGUIDE10.
With this special offer you will save an additional 10% on all 4-day and 6-day Paris Passes. What used to be just a good deal is now a great deal. And, since the clock doesn't start ticking on the Paris Pass until you first use it, you can buy it way in advance.
Classical Music, Opera & Ballet
Things to Do in Paris December 2016
Concerts at La Sainte Chapelle
A Paris Insiders Guide Favourite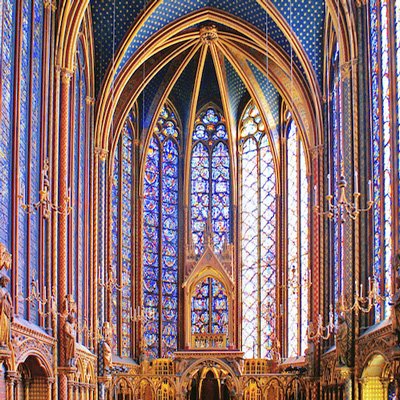 You're going to love listening to classical music performed in the stunning La Sainte Chapelle. Come for the music and be amazed by the recently restored stained glass and Gothic architecture. Sitting among these magnificent windows is an experience not to be missed, especially while listening some of the greatest pieces of music ever composed.
Concerts at Notre-Dame Cathedral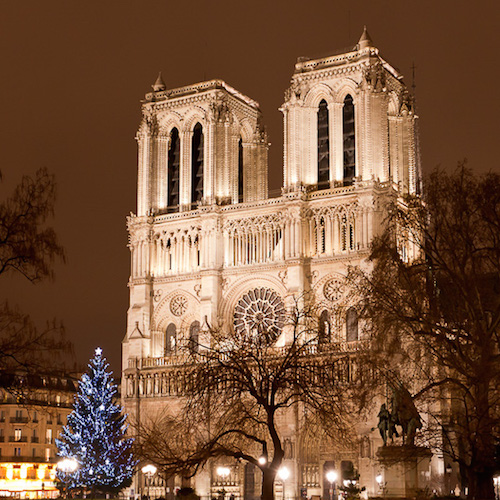 Could there be anything more thrilling that listening to classical and spiritual music in the word's most famous 850-year-old cathedral? There are usually a handful of great performances during the holiday season. Believe us, attending a concert at Notre-Dame Cathedral will be one of the highlights of your trip to Paris.
Swan Lake at Opera Bastille
Noël just wouldn't be Noël without seeing a performance of that special holiday ballet, Tchaikovsky's Swan Lake. This is so traditional in Paris than many Parisians can't imagine the season going by without heading to Opera Bastille to see Swan Lake performed.
• Opera Bastille
• December 7 to 31, 2016

Performances at Palais Garnier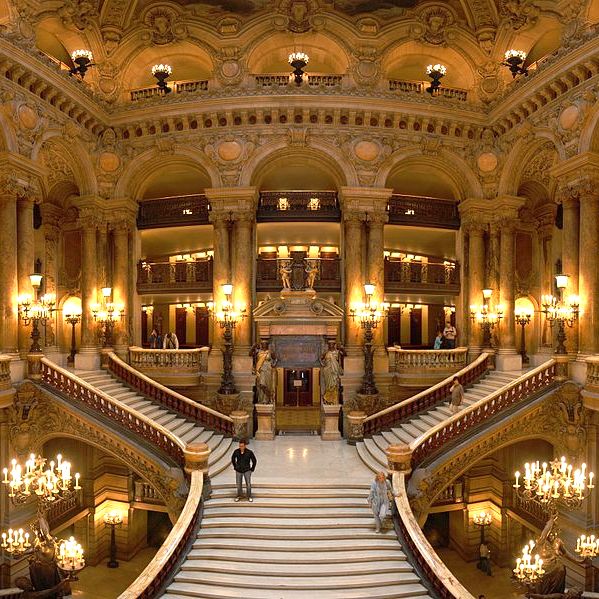 You also don't want to miss seeing a holiday performance at the magnificent Belle Epoque marvel, Palais Garnier. Both inside and out, this building is a marvel to behold. There's usually a full schedule in December of recitals, operas, and especially ballets. More performances will be announced as the year goes on, so be sure to check back here.
Classical Music in Paris in December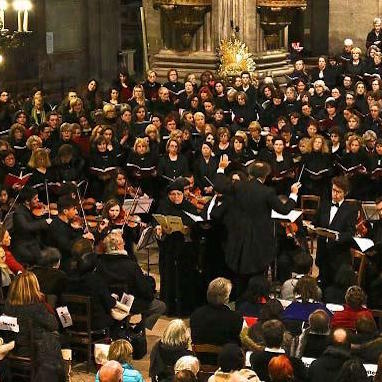 There are many more concerts, ballets, operas, and recitals than we've had room to list here, and more will be added as December nears. Many historic churches will be hosting holiday concerts and there will be music all over the city.
Our Top Food & Wine Activities
Things to Do in Paris December 2016
Eiffel Tower Christmas Dinner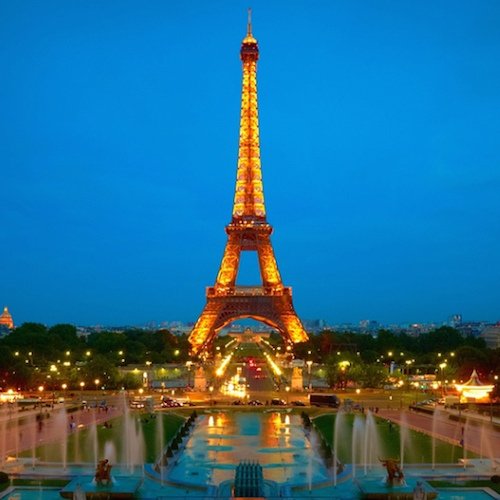 Picture this, you & your loved one(s) overlooking the city of Paris while enjoying a multi-course Christmas dinner on the Eiffel Tower. It's the stuff of which dreams are made — if your dream involves being treated like a VIP in Paris. You can book this event every day in December. The Eiffel Tower is open daily including Christmas Day & New Year's Day. Includes skip-the-line ticket for fast access.
Gourmet French Food Walking Tour
You start your culinary afternoon on the historic Left Bank, a gourmet haven. At a traditional fromagerie you learn about French cheeses while you sample them. Next up are freshly baked baguettes followed by French wine. Don't forget the foie gras! And, don't worry, any calories you consume are going to be burned off by the walk! Available Christmas Eve.
Wine Tasting in the Heart of Paris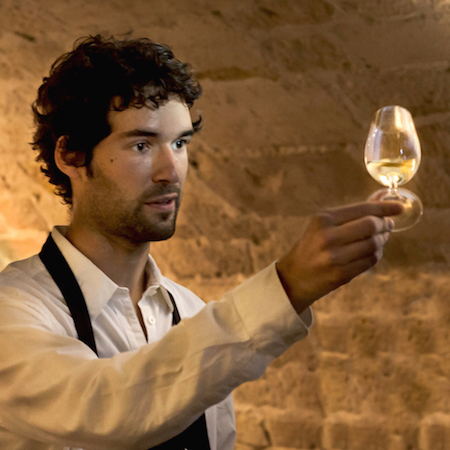 Sign up for the 2-hour in-depth tasting — that allows enough time to explore all the best wine regions of France, including Champagne. In this informal & informative wine tasting a professional French sommelier pours wine from the regions while giving an in-depth explanation of each. It takes place in a charming, centrally-located wine cellar. Available Christmas Eve.
Chocolate Walking Tour
In Paris, chocolate is a major food group. At least that how it seems, what with over 200 speciality (and amazing) chocolatiers. On this tour you walk from chocolate shop to chocolate shop in the historic 1st Arrondissement of Paris. Hear about the secrets and specialities of each chocolatier, and sample all along the route. On a small group tour like this you get hands-on attention at a relaxed pace.
Market Tour & Classic French Cooking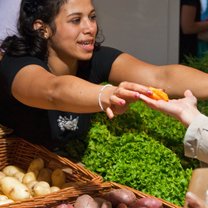 Our Paris Concierge has put together this food activity for people like us, who love Paris + food + shopping. Start off at one of the city's busiest open-air markets where you learn all about French foods and where you buy the makings for lunch. Back in the kitchen your chef/guide shows you how to turn your purchases into a fabulous lunch. Shop, cook, eat — a perfect day in Paris.
Wine Tasting with Cheese and Charcuterie Lunch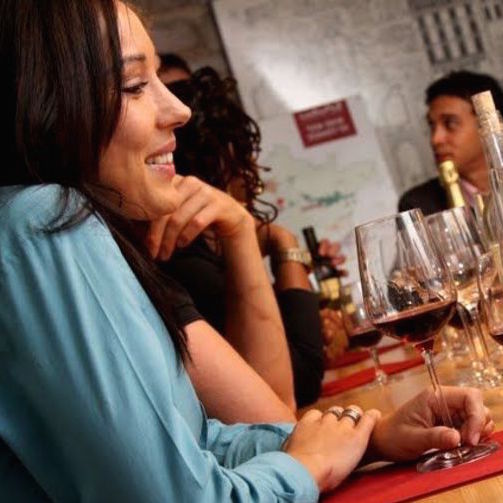 In the cellar of a very popular wine bar in central Paris, your expert sommelier takes you on a guided tasting of the wines of France, from one end to the other. You learn a lot about how to choose and taste wine. Even better, there's a board of French specialty cheeses and charcuterie to match each wine. Available Christmas Eve.
Skip the Line – Evening Louvre Tour and Wine Tasting
A Paris Insiders Guide Favourite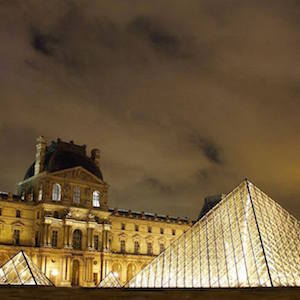 This full evening activity combines three of our fave activities — being in Paris (of course!), viewing world-famous art with a guide who can explain it all, and wine tasting with an expert sommelier in the most popular wine cellar in Paris. You also get to skip the lines at the Louvre, and walk past some of those 9 million people who visit it every year. Fridays in December.
Preferred Restaurant of the Month
Our Review & Recommendation
Le Gabriel at La Réserve
Experienced young chef Jérôme Banctel brings his take on Japanese + French fusion to this impressive new restaurant in the brand-new Hote La Réserve found among the trees in the calm Elysées park in the 8th Arrondissement. It's right in the center of things, yet an oasis of comfort and deliciousness. Just awarded two Michelin stars.
• Read Our Complete Review…
The Best Events in Paris
Things to Do in Paris December 2016
Christmas Markets
From the middle of November to early January bundle up warm and set out on the streets of Paris to learn how the French celebrate Christmas.
Seasonal Christmas markets are set up up in many quartiers of the city. These temporary tent cities and cabin villages are where tout les Parisiens shop for seasonal specialties, decorations, and Christmas crafts.
During this festive time of year you will find Noel markets dotting locations throughout the city, including —
Saint-Sulpice (and Père Noël Village), 6th Arrondissement
Saint-Germain-des-Prés (and Père Noël Village), 6th Arrondissement
Place de la Nation, 11th Arrondissement
Place des Abbesses in Montmartre, 18th Arrondissement
Gare de l'Est, 10th Arrondissement
Trocadero, 16th Arrondissement
Christmas Lights on Champs Elysées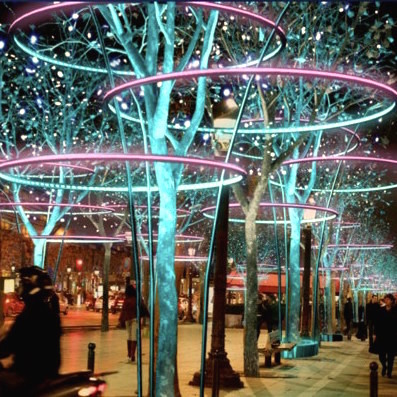 Paris lights up for the holidays, but the most famous light show is on Champs Elysées. If you're lucky enough to be in Paris in mid November you can watch the Christmas lights be turned on by celebrities and French dignitaries. (We're still waiting to be invited to throw the switch!)
• Avenue des Champs Elysées
• November 15 to January 6

What's On at the Museums
Things to Do in Paris December 2016
What's On at the Museums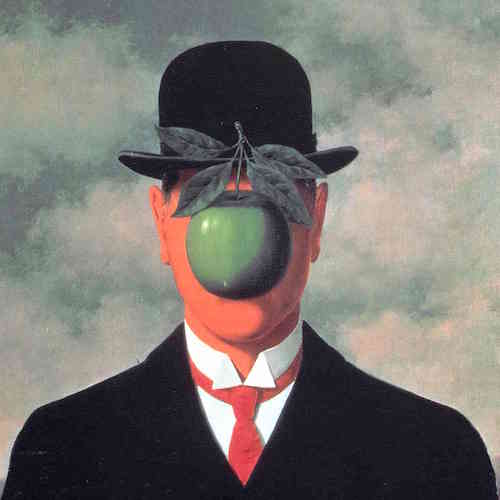 Even though it's the holiday season, museums are in full bloom with special exhibits mounted in most of them. Here are some of our favourite exhibitions that continue through December.
Remember, the best way to visit the Paris museums is to skip the lines by using the Paris Pass…
The Spectacular Second Empire – 1852 to 1870
Musee D'Orsay
Ends January 16, 2017
René Magritte (1898-1967)
Belgian surrealist artist, Magritte was famous for his thought-provoking images.
Pompidou Centre
Ends January 23, 2017
Edme Bouchardon – French Sculptor (1698-1762)
The Louvre Museum, Hall Napoleon
Ends December 5, 2016
A Swede in Paris in the 18th Century
Louvre Museum
Ends January 16, 2017
The Salzburg Collections
Louvre Museum
Ends January 16, 2017