Things To Do In Paris –
December 2014
Things to do in Paris December 2014. 'Tis the season d'être joyeux. If you're lucky enough to be in Paris during the biggest month of holidays, you will be rewarded with some of the most magical events of the year. The city sparkles with a million fairy lights, and hundreds of decorated trees line boulevards throughout the city.
You'll want to make sure to take in the Christmas decorations in front of the Grand Magasins, along Champs Élysées and on Place de la Bastille. Bundle up and visit the Christmas markets of Paris where you sample seasonal specialties, sip vin chaud (warm spiced wine) and be dazzled by the twinkling lights.
One of our favorite things to do in Paris in December is to plan a day trip to the Champagne region, where we taste stars!
This December is even more special than usual, for it's the world premier of a new musical, An American in Paris. This adaptation of the film classic will be staged at the beautiful Theatre de Châtelet, before it moves to Broadway in March. Not to be missed!
Christmas in Paris is a busy season. Concerts, dinners and special events sell out quickly at this time of year, so we recommend you book your Christmas in Paris events as early as possible.
Don't forget New Year's Eve. There's nothing more magical and memorable than spending the last evening of the year in an historic church or cathedral listening to classical music, or cruising down the river Seine admiring the city lights.

Before-You-Go December 2014 Checklist
Get a Paris City Pass
Our best travel tip? A city pass. This will give you free entrance to all of the city's best museums and monuments plus unlimited rides on the Metro and buses.
Read Our Guide to – Paris City Passes »
Second best tip: Set Up Your Paris Airport Transfer in Advance
By private car, shuttle van, taxi, train or bus.
Here's Our Complete Guide – Paris Airport Transfers »
Also, Book Your Activities in Advance
Don't wait until the last minute, many activities and events fill up quickly.
Read The Guide – Night in the City of Light »
Things to Do in Paris – December 2014
Most Popular Activities
Things to do in Paris December 2014
Champs Elysées Christmas Lights & Seine River Cruise

stunning seasonal lights
along the Avenue Champs Elysées. Start with a
Seine River Cruise
to see more of the sparkling Christmas lights of Paris. After your illuminations tour, you're taken to your reserved table at a restaurant on the
Champs Elysées
for a wonderful dinner with wine.
•
Christmas Lights, Dinner & Seine River Cruise
–
Book Now! »
Paris, paris – Private Walking Tours
A Paris Insiders Guide favourite

That's not a typo. These Insiders walking tours are named for one our fave Paris books, Paris, paris and are conducted by the author, David Downey, and his photographer wife, Allison Harris. If you read the book you'll know that David really knows Paris and talks about it in a thoroughly engaging way. And that's exactly what these private tours are like. Highly recommended.
• Paris, paris Tours – Learn More »
Christmas at Moulin Rouge
festive Christmas dinner and show
at this icon of Montmartre. It's a special Christmas dinner of traditional French cuisine served in many courses with the best champagne. This popular event sells out early for most dates, but even faster during the holidays. So, be sure to book early!
•
Christmas Dinner at the Moulin Rouge
–
Book Right Now! »
Eiffel Tower, Moulin Rouge & Seine River Cruise

Experience the best of Paris by night. The evening starts at Restaurant 58 on the Eiffel Tower. Then take a tour to see the lights of Paris on the Seine River Cruise. The evening culminates at the number-one rated cabaret show in Europe, Moulin Rouge's show Feerie, complete with champagne. All the details have been arranged for you, just relax and enjoy yourself.
• Eiffel Tower, Moulin Rouge & Seine River Cruise – More Info »
Skip-the-Lines Eiffel Tower Tours
A Paris Insiders Guide favourite

Don't be left out in the cold!
The wait to get up the Eiffel Tower is at least two hours long, even in December. But don't worry, we have a solution. Book a
Skip-the-Lines Eiffel Tower Tour
and your guide will walk you past the ticket lines and into the elevator for the tower. You've got better things to do in Paris than to stand in line!
•
Eiffel Tower Tours – Booking & Information
»
Private Nighttime Tour + Dinner – NEW!
A Paris Insiders Guide favourite
let someone else do the work
and simply enjoy ourselves. So, our Paris Concierge has created a few special tours — cruise through the city in a private car for an illuminations tour, then dine at a luscious restaurant, where your table has been reserved.
•
Private Tour + Dining
–
Read About All the Options »
A Parisian Night on the Town
A Paris Insiders Guide favourite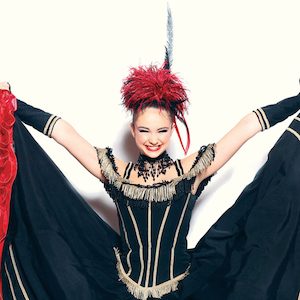 In the city world famous for its nightlife here's how to get the full Paris nighttime experience. A fabulous dinner, with a wine tasting, followed by a jazz club and a night tour combined with a cabaret in Montmartre. These mix-and-match ideas come from our Paris Concierge, so you know it's going to be a great evening! Let me think...maybe dinner on the Eiffel Tower?
• A Night on the Town – Read Lots More »
Private Airport Transfer
A Paris Insiders Secret
best Insiders tip
— arrange a transfer from the airport in a private car. It's easy to get tired when traveling, so it's good to
have some comfort
when you finally arrive. We recommend our Paris pal Manu to meet you at the arrivals gate in his
Mercedes S-Class
. Honestly, it's the only way to do it!
•
Manu Prestige Service –
More Information & Booking »
Top Day Trips From Paris
Things to do in Paris December 2014
Private Tour of the Loire Valley Chateaux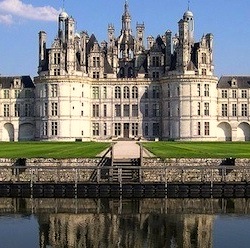 Château d'Amboise, Château de Chenonceau and Château de Chambord
. In between castle visits, enjoy a three-course lunch (included) at an 18th-century inn nearby. This
VIP tour
includes pickup and drop-off, lunch and private guide.
•
Private Tour of the Loire Valley
–
Learn More »
Best of Paris & Versailles Day Trip
Including Seine River Dinner Cruise
action-packed full-day tour
, experience the best of Paris and Versailles. Tour the top Paris attractions & lunch at the Eiffel Tower. (You
skip the line-ups
with your priority-access ticket.) In the afternoon, you're whisked to the Palace of Versailles, and then finish your day with a sunset
Seine River dinner cruise
. Numbers are limited, so book well in advance.
•
Best of Paris & Versailles Day Trip
–
Book Now »
Spend a Day in the Legendary Champagne Region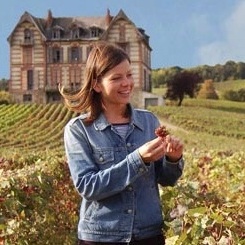 Starting from your hotel
your driver/guide takes you through rolling hills and world-class vineyards to Reims, capital of the Champagne region. After touring the historic city the champagne houses beckon and
your sampling begins!
•
A Day in Champage
–
Complete Information & Booking »
70th Anniversary D-Day Tours
A Paris Insiders Guide favourite
beaches of Normandy
, the brave action that spelled the beginning of the end of WWII. Take a day to step back in time, exploring the beaches, the monuments and the museums on a trip that returns you to Paris the same day.
•
D-Day Tours
–
Complete Information »
Essential Day Trips from Paris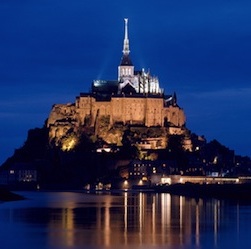 few of the glorious things
to be found not that far outside the gates of Paris. Our times in France are always more memorable when we take a day or two to experience the wonders of the country that are within easy reach of Paris. We've taken the time to review our favourite day trips.
•
Essential Day Trips from Paris
–
Our Recommendations »
Paris Pass Discounts – Exclusive to You!
Paris Pass is offering a special discount, exclusively for our readers, but only for a limited time.
The Paris Pass saves you a lot of money and time, getting you inside almost all the museums for free (and as many times as you want) and giving you unlimited rides on the Metro.
With this special offer you will save an additional 10% on all 4-day and 6-day Paris Passes. What used to be just a good deal is now a great deal. And, since the clock doesn't start ticking on the Paris Pass until you first use it, you can buy it way in advance.
Thanks to Paris Pass for making this special offer to our readers.
Be sure to use this code – INSIDERGUIDE
Save 10% on all Paris Passes – Buy Yours Now »
Top Food & Wine Activities
Things to do in Paris December 2014
Dinner on the Seine + Cabaret at the Lido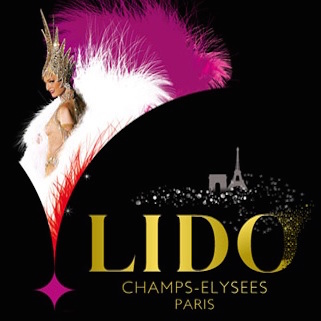 Start your evening at a private table on a glass-covered bateaux, enjoying a 3-course meal with wine as you take in the sights of Paris from its famous river. Your driver then whisks you over to the Avenue des Champs-Elysées to see the glittering cabaret show at the equally-glittering Lido. What we like about this is that everything is included, you are picked up at and returned your Paris address.
• Dinner on the Seine + Cabaret at the Lido – Complete Information »
Gourmet Christmas Tour of Paris
The tour begins at the Saint-Sulpice Christmas Market to sample regional specialties, vin chaud, and Christmas delicacies. Visit Paris food shops to learn about the Thirteen Desserts of Christmas. Your tour ends in a stylish Parisian tearoom, where your culinary guide will tell you more about festive French traditions.
• Every day in December, except Sundays
• Gourmet Christmas Tour – More Information & Booking »
Classic French Cooking & Baking
Is there better place to get an introduction to French cooking than in Paris? In the popular cooking class a Paris chef guides you in creating
an entire French meal
–
entrée, plat et dessert
. At the end of the tutorial, sit down and enjoy your creations. There are also other delicious courses covering
croissants, brioche and desserts
•
Classic French Cooking & Baking
–
More Information »
Wine Tasting in the Heart of Paris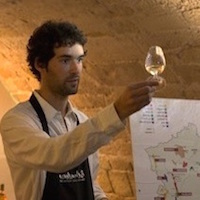 This fun and informal wine tasting covers a lot of wine territory in an hour or two. The professional French sommeliers (who speak English) deliver an extensive tasting of wines – from Alsace, Champagne and Bordeaux, to Burgundy and the Rhone – in a charming wine cellar steps from the Louvre.
• Wine Tasting in the Heart of Paris – Learn More »
Yachts de Paris Gourmet Dinner Cruise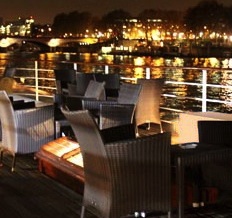 Pure Paris luxury!
Hop on the only luxury yacht sailing the Seine, the Don Juan II, for a three-hour cruise. Along the way you'll be seated at a private table for a gourmet meal prepared by a
Michelin chef
. This relaxing evening cruise combines romance, traditional French fine dining, and a tour of the City of Lights along the banks of the River Seine.
•
Dinner Cruise on a Private Yacht
–
Information & Inquiry Form »
Procrastination? Bad!
We Don't Like Having To Say We Warned You
Every month we tell readers not to wait until the last minute and every month there are some travellers who end up disappointed. Paris is a busy place, with lots of visitors interested in experiences. This is especially true in late December. So, it's important to plan in advance, and to book in advance.
Also, of course, it's way more fun and more relaxing to have some of your itinerary pre-planned. It just makes it easier to relax and enjoy the whole Paris experience.
And, if you're going to be in Paris for more than just a couple of days, opt for a comprehensive city pass. Our article comparing the Paris city passes can help.
More Things To Do In Paris January 2015
The Best of Paris Events
Things to do in Paris December 2014
Christmas & New Years at Disneyland Paris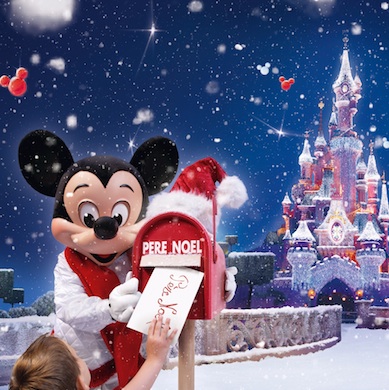 A million lights will twinkle on Main Street USA. Disneyland Paris is transformed into a winter wonderland with garlands, decorations and wandering carollers bringing the spirit of Christmas to the Magical Kingdom. Every evening, just as the sun is setting, expect to see a glimpse of Père Noël at Sleeping Beauty's Castle. New Year's Eve will be an all-out celebration with a fireworks extravaganza.November to January
• Noël at Disneyland – Get Your Tickets »
Christmas Markets In Paris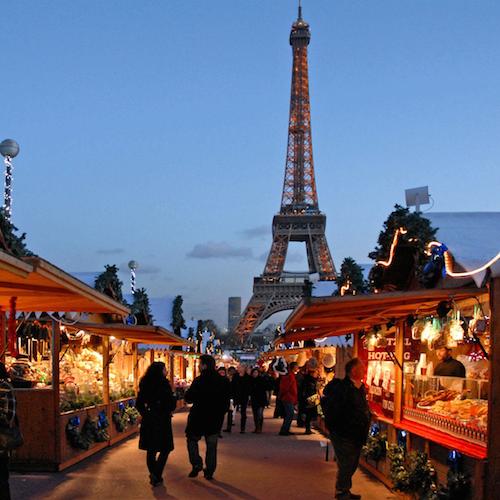 Although the weather can be chilly, if you bundle up just a little you'll be able to walk all over Paris and take in the seasonal lights, decorations, markets and food shops brimming with holiday delights. If you only make it to one Noël market, make it the Champs-Elysées Christmas Market. It's the largest, stretching from from Place de la Concorde to the Arc de Triomphe. Or, shop these Christmas markets in the City of Noël —

Trocadero Christmas Market and Ice Rink, 16th Arrondissement
Saint-Sulpice, 6th Arrondissement
Saint-Germain-des-Prés, 6th Arrondissement
Place de la Nation, 11th Arrondissement
Place des Abbesses in Montmartre, 18th Arrondissement
Gare de l'Est, 10th Arrondissement
Christmas Lights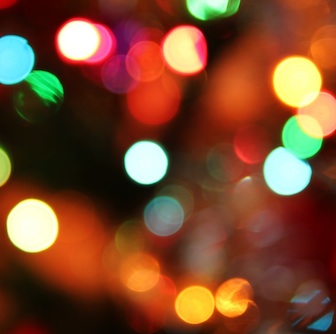 Paris is pretty darned special with its Christmas lights. Parisians generally prefer an elegant, understated light display to tiers upon tiers of twinkles. The Paris Noël light shows includes the clever and beautiful window dressings at the Grand Magasins, the big department stores. Most years our favorites are the displays at the Bon Marché, the luxe department store on the Left Bank.

Galeries Lafayette, Printemps and Boulevard Haussmann, 9th Arrondissement
Le Bon Marché, on the border of the 6th and 7th Arrondissements
Champs Elysées, Place de la Concorde to the Arc de Triomphe, 8th
Place Vendôme, 1st
Notre Dame, Île de la Cité, 4th
The Best of Classical Music
Things to do in Paris December 2014
Christmas Concerts at La Sainte Chapelle
A Paris Insiders Guide favourite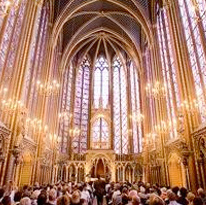 Be dazzled with Vivaldi's The Four Seasons, Albinoni's Adagio, Corelli's La Folia in the contemplative setting of La Sainte Chapelle. The Les Solistes Français will perform along with other top classical musicians.
• December 19 to 29
• Book Tickets In Advance To Ensure Your VIP Seats »
The acoustically-perfect Saint Chapelle is our favourite venue in Paris for classical music. Don't miss it!
• Concerts at La Sainte Chapelle in December – A Complete List »
An American in Paris: The Musical – World Premiere!
This new stage adaptation from the 1951 film classic starring Gene Kelly will premiere in Paris at the charming Theatre du Châtelet before heading to Broadway in March. Here's your chance to see this classic story of a young American man trying to make a name for himself in Paris at the end of World War II.
• Many dates in December and January
• An American in Paris – Act Now to Secure Your Seats »
The Nutcracker – Paris Opera Ballet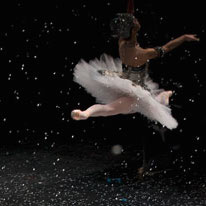 Imagine seeing this holiday classic ballet performed in Paris at the Opera Bastille! Tickets are they are limited, so you must book now if you don't to miss the dreamlike whirling of dancing sugar plums, snowflakes and fairies. Music by Peter Tchaikovsky and original choreography by Rudolf Nureyev.
• Opéra Bastille
• December 8, 10, 12, 16, 17, 19, 20, 22
• The Nutcracker – Low Availability. Act Now! »
Music at La Madeleine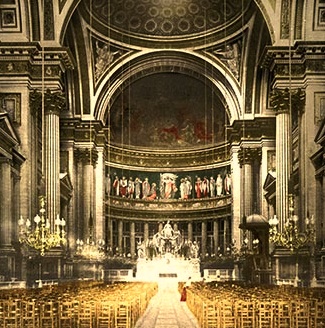 Mozart's Requiem, Verdi's Requiem, The Four Seasons, and works by Vivaldi, Schubert and Albinoni are featured at various concerts in December at the Greek temple cum church in the center of Paris, Eglise de la Madeleine.
• December 6, 28, 29, 31; January 01, 02, 03, 04
• Christmas Music at La Madeleine – Book Now »
New Year's Concert at La Sainte Chapelle

Enjoy the last few evenings of the year…in Paris…in a classical church…listening to music by Johann Strauss and Mozart. Les Solistes Francais orchestra and solist Paul Rouger will make it a memorable night in the City of Music. If we haven't mentioned it already, La Sainte Chapelle is our readers's favourite music venue in Paris.
• December 27, 28, 29, 30, 31
• New Years at Sainte Chapelle – Get Tickets Online »
What's New at the Museums Things to do in Paris December 2014 The Mayans, 3000 years of Civilization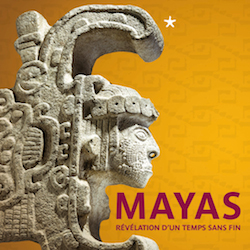 Guided by the stars, the mysterious civilizations of the Incas, Aztecs and Mayans flourished for more than 3,000 years. These ancient cultures advanced the knowledge of art, mathematics, astronomy and even architecture. Quai Branly has put together the biggest exhibition ever dedicated to this Mayans.
• Quai Branly. Ends February 8.
• Website »
• Entrance to the museum is free with The Paris Museum Pass »
Rhodes: A Greek Island and Gateway to the East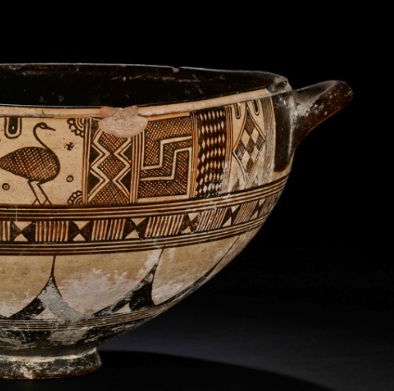 Discover the exceptional riches of Rhodian archeology from the Bronze Age to the Archaid period including clues to the Colossus — one of the Seven Wonders of the World. See unique gold and silver works, collected during extensive periods of excavations by French, Danish, British and Greek archaeologists.
• The Louvre. Ends February 10.
• Website »

Don't Miss a Single Paris Travel Tip.
Sign up for Le Petit Journal!
The Newsletter of Paris Insiders Guide
Don't Miss a Single Paris Travel Tip.
Sign up for Le Petit Journal!
The Newsletter Of Paris Insiders Guide