Seine River Tours – The Night Time Is The Right Time!
Paris is lovely during the day, but at night it takes on even more of a magical quality. Seine River tours at night is the best time to cruise along and view the city from the river, when all the lights of the City of Lights are glowing. We're partial to combining a night cruise with dinner or champagne to create a perfect evening in Paris.
Here we present our recommended selection of Seine River tours at night that do just that — create a perfect evening. There are one or two cruises that don't include dinner, plus another top-rated nighttime activity that gets you skip-the-line access to the Eiffel Tower.

Sunset River Cruise + Champagne + Eiffel Tower Tour
A Paris Insiders Guide Favourite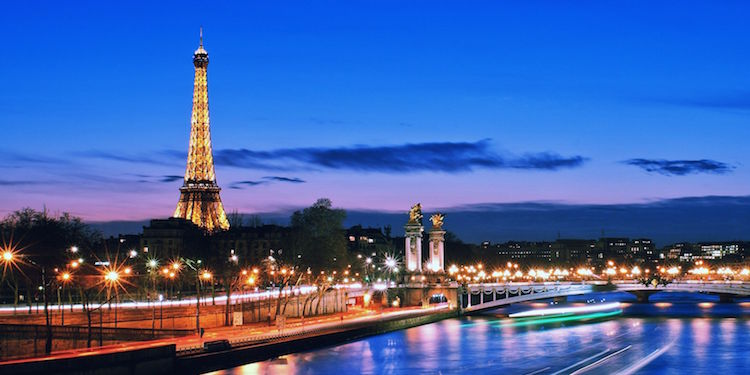 This is our personal top-favourite Seine River activity. In this well-liked combination nighttime activity you meet an expert guide in the gardens at Trocadero, just as dusk is settling. Stroll around its lawns and fountains until it's time to hop aboard the Bateaux Mouches (the name of the sightseeing boats) for a sunset cruise.
Sip a glass of champagne as you glide past the most famous monuments of the City of Monuments, admiring them in the evening light. When you disembark your guide leads you to the Eiffel Tower, where you have skip-the-line access for a tour and access to the very top level, where you'll marvel in the lights of Paris spread out before you.
Seine Dinner Cruise at Night with Live Music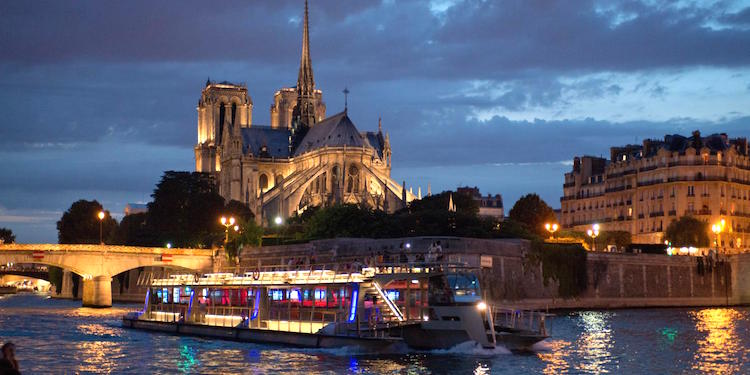 As evening falls, step on board Bateaux Parisiens, one of the most highly-rated river cruise companies, for a 3-hour nighttime cruise.
As the buildings and monument glide past, all aglow, you are served a typical French meal prepared by an expert chef while listening to live music. There are a couple of menu choices, but we recommend the 3-course Service Elégance with wine and champagne.

Evening River Cruise + Dinner at Les Ombres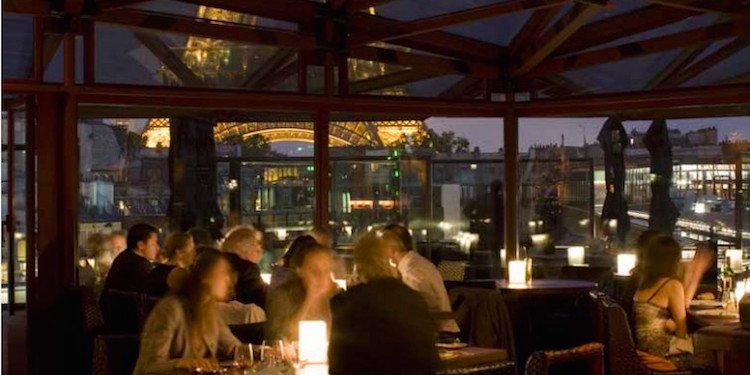 This is another nighttime in Paris activity we like a lot. It, too, combines a river cruise with an Eiffel Tower element. But this time you have dinner at the elegant restaurant with the absolute best views of the Eiffel Tower.
The evening starts when your driver meets you at your Paris address to take you to the foot of the Eiffel Tower where you board a river boat for a relaxing evening cruise of the Seine.
After, you walk to the nearby restaurant Les Ombres where you're led to a reserved table. The restaurant is perched on top of Musée du Quai Branly and, through its glass walls and glass roof, you have the most amazing view of both the tower and the river while dining in style.