Private Day Trips in France – Our Top Recommendations
Spending time in the beautiful parts of France that are outside the gates of Paris can be such a rewarding part of your visit, especially if you treat yourself to a VIP private trip. For us, this is the absolute best ways to take in all those castles, beaches, gardens, wine and champagne — where somebody else does all the arranging (and the driving) and lets us just sit back, relax and enjoy.
Here we present the excursions we recommend — all private, all VIP treatment, all with your driver meeting you right at the door of your Paris address. They are also all created and arranged by our Paris Concierge, who is an expert in finding out from you exactly what you'd like to do and then delivering it to you easily & graciously. (All in English, bien sûr! ) You can contact him using the inquiry form after you've perused the day trip offerings. Bon voyage !
Your Own Private Versailles
This magnificent estate, not far from Paris, needs no introduction from us except to say it is something that you shouldn't miss.
The absolute best way to take it all in is on a private, Fast Access day tour arranged by our Paris Concierge. This not only gets you there comfortably, but allows you to bypass the loooong ticket lines. These private day trips take you to Versailles —
Monet's Gardens at Giverny
Easily the most famous Impressionist painter, Claude Monet painted many of his most famous works in the gardens he built at his house in Giverny, not far from Paris.
The most striking feature of the Monet property is the large, and famous, water lily pond, complete with its Japanese bridges. I know we keep saying this, but this beautiful spot should not be missed. These private day trips will take you there —
The Cathedral at Chartres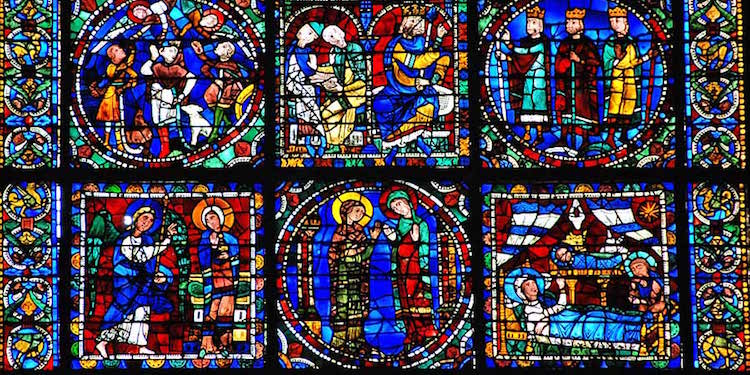 Since it was built in the 12th century the stained glass windows of the Chartres Cathedral have awed and amazed hundreds of thousands of visitors.
But the cathedral is famous for much more than its stained glass, for it's the epitome of Gothic architecture with soaring ceilings, flying buttresses, amazing statues and sculptures covering the building, and those iconic facades. These private day trips take in this historic cathedral —
Vaux le Vicomte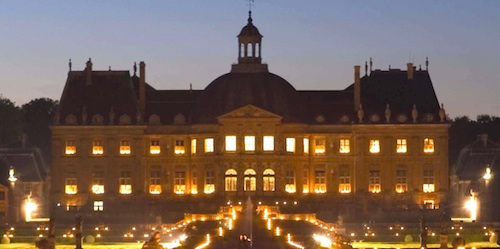 Vaux le Vicomte is a chateau located on an estate near Paris that was the original inspiration for the castle and gardens of Versailles.
These days Vaux le Vicomte is a lovely destination in its own right. Our fave trip to le Vaux is the evening, candlelit visit. During the evening your private driver also takes you to a nearby romantic restaurant for a 3-course French dinner. We feel the best way to see Vaux le Vicomte is on these private day trips —
Two Chateaus – Chantilly & Fontainebleau
Chateau de Chantilly boasts furniture commissioned by Marie-Antoinette as well as a thousand paintings by some of the greatest artists who've ever lived. Spend the day in the heart of Picardie and visit the world's most beautiful stables, eat lunch in the cellars and perhaps take in an equestrian show!
Chateau de Fontainebleau — French king Francois I transformed this former monastery into the pre-eminent royal palace of its day. It's just as stunning following the restoration work commissioned by Napoleon two hundred years ago. On a private tour your visit the chateau and the museum it now houses. Choose one of the following private day trips to visit these magnificent chateaux —
Go Even Deeper!
Private Day Tours from Paris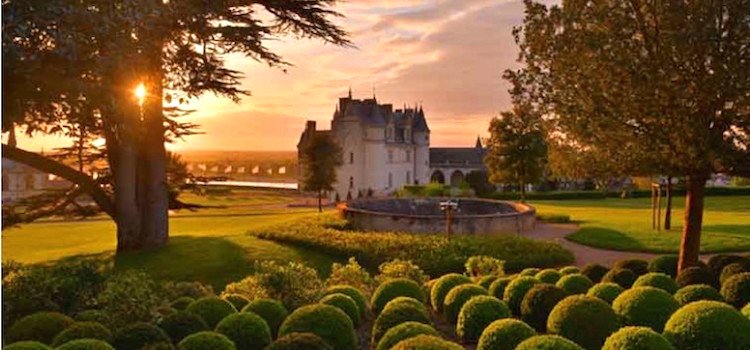 In addition to these very popular day excursions from Paris, our Paris Concierge has created longer day trips to some of the less-visited, but most spectacular and memorable regions of France. See the D-Day beaches of Normandy, beautiful Champagne country, or experience the wines and chateaux of the Loire Valley.
It's easy to do when our Paris Concierge has done all the work and you just need to sit back and enjoy. All trips start at your hotel door and get you back the same day.