Out-Of-The-Ordinary Paris Sights You'll Want To See
Paris has a lot of sightseeing sights to see, certainly. The Eiffel Tower always comes to mind, as do the Louvre, Notre Dame Cathedral, even the Seine River itself. But in a city with over 2,000 years of history, there are also a lot of interesting Paris sights that may be a bit hidden, unusual, or overlooked by visitors.
It's these out-of-the-ordinary Paris sights that we want to tell you about now. In some cases you'll have to go underground, or off the beaten track to visit the tombstones of famous Parisians who are buried in historic cemeteries. Look up to see the best views of the Paris skyline, or follow us out to the 13th Arrondissement to visit an historic tapestry factory dating back to the 17th century.

Hidden Landmarks of Paris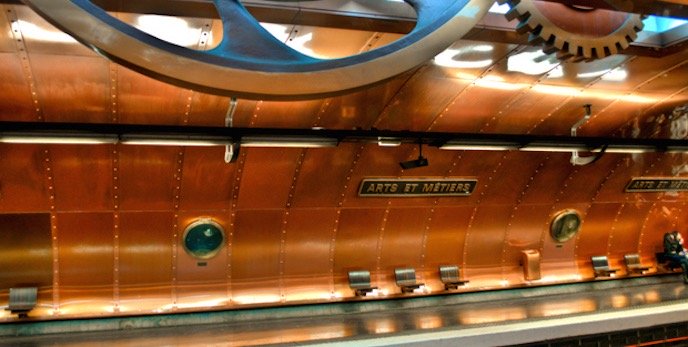 As we said, we know everyone can reel off names of the famous landmarks of Paris, but what about the little-known, the out-of-the-way, the hidden sites & sights?
That's what we reveal in this article — ancient city walls, waterfalls, an archaeological crypt, underground burial sites, and, yes, even the Statue of Liberty.
The Catacombs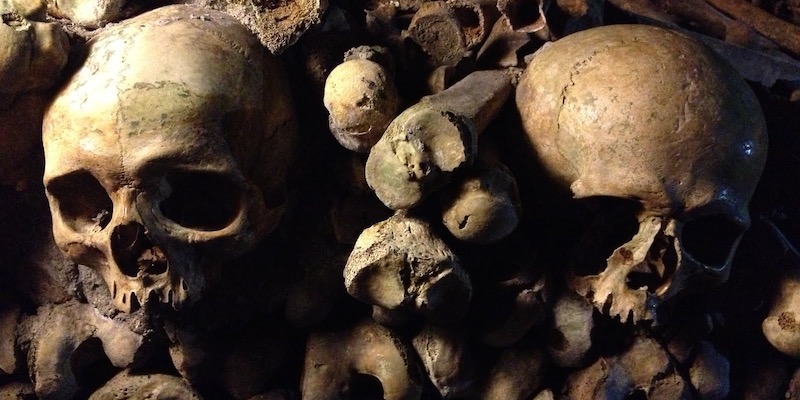 Speaking of hidden, this one is underground. It may be a bit creepy to some, but most people find it fascinating.
When the Paris cemeteries overflowed with centuries of the dead, where were they going to put them? They found a good use for the underground, abandoned limestone quarries in the south part of the city. Now, you too can visit.
Montmartre Cemetery
Can a cemetery be a tourist attraction? It can be if it has famous Parisians buried there. The Montmartre Cemetery is tucked under a bridge in the 18th Arrondissement. Built on the site of a former limestone quarry, this below-ground-level burial grounds hosts painter Edgar Degas, filmmaker François Truffaut, writer Alexandre Dumas, and even the executioner who chopped off the head of Louis XVI.

Gobelins Paris – Tapestry Works
The Gobelins Paris tapestry workshop was established by Louis XIV and, amazingly, still produces tapestries today. It's part of a complex of workshops and restoration facilities that supply the French government with furniture and works of art.
We'll tell you about the Gobelins and its history, the facilities, the tapestries, the furniture, and how you can visit on a guided tour.
Best Views of the Paris Skyline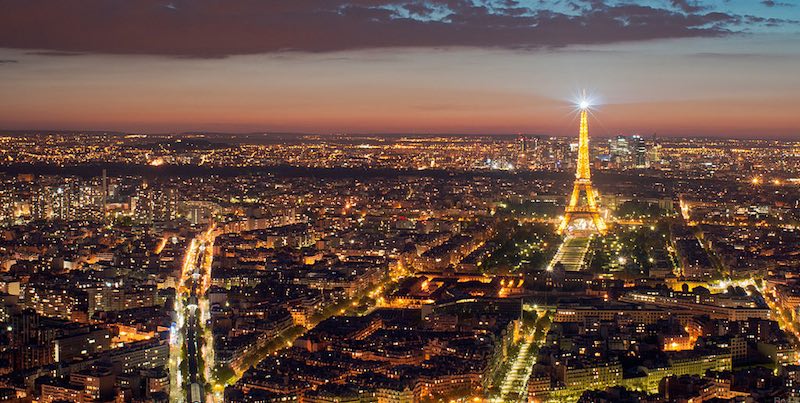 Unlike virtually every other major city, there is almost nothing in Paris over fives storeys high to block the view of the city skyline. We'll share our favorite places to view the Paris skyline, and tell you what you'll see when you're looking at it.