Insiders Guide to
Paris Landmarks
From Notre Dame to the Eiffel Tower –
Part of the city's 2000 Year legacy
In every arrondissement of Paris landmarks remind us of the city's tumultuous and glorious history. There is so much to see, where do you start?
A good place to start is right here, where you can find all the top city landmarks explained in detail — and even some hidden landmarks that you may not have heard of.
Here is our guide to the landmarks of the City of History, some famous like Eiffel Tower, some lesser known, like the Arc de Triomphe du Carrousel. Make sure you visit some of the historic churches and cathedrals — we recommend that you get a ticket for a classical music concert at one of these historic venues.
There's a lot to see, so let's starting planning —
Monuments in Paris
The monuments in Paris are all so often about great men, and one man in particular.
Napoleon had his hand in a number of the monuments that still dazzle us today.
Learn about the great Paris monuments, from a Revolutionary mausoleum to a modern skyscraper.
The Eiffel Tower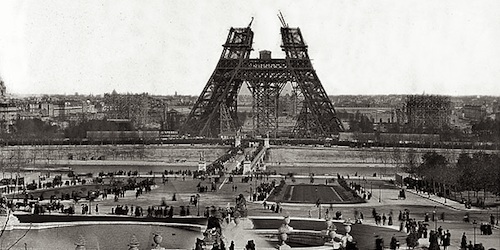 Who wouldn't like to be tall, thin and oh so popular?
Yes, the Eiffel Tower has it all, including over 200,000,000 Likes (in the form of visitors!) to date. That makes it the most visited landmark in the world, and in history. Pretty good for something that was only supposed to stand for 20 years!
Churches & Cathedrals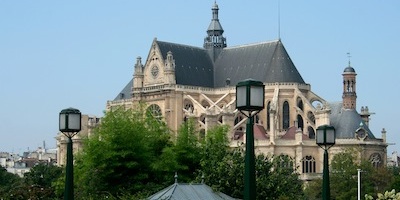 Spires pierce the sky in every part of Paris, and most of them are attached to famous Paris churches and cathedrals.
Everyone knows Notre Dame Cathedral, but learn the fascinating stories of other churches that don't have hunchbacks, like Saint Sulpice and Saint Eustache.
Historic Paris Landmarks
Like few other cities, Paris oozes history.
No matter where you walk in Paris or what you do, evidence of the city's glorious and tumultuous history is still visible.
Take a virtual visit to some of the city's royal historical treasures.
Paris Opera Houses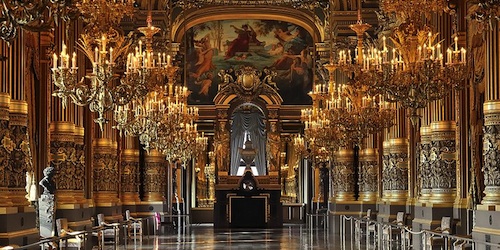 Although the Opera Bastille is the official venue of the Paris National Opera Company, the old Paris opera house, Palais Garnier, is more well known. That majestic Beaux Arts structure with its chandeliers, gilt and marble interiors, grand staircase and ceiling by Marc Chagall is not to be missed.
Hotel de Ville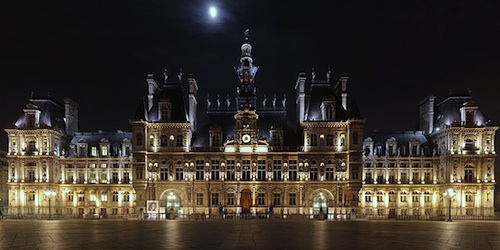 Set on the banks of the Seine River, the City Hall is one of the most popular Paris landmarks and it's been that way for over 650 years.
Find out more about the Hotel de Ville, what happened to it during the Paris Commune, and about a walking tour that explores the dark past of Paris.

What to Do — Paris Planning Guides

| | | |
| --- | --- | --- |
| | | |
Notre Dame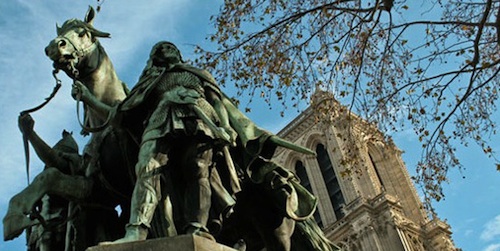 The Notre Dame Cathedral in Paris has been one of the world's famous churches since construction started in the 12th century.
Today the church's fame is greater than ever, and millions of visitors every year flock to the place it stands on. Learn when to to visit, the history, how to beat the lines and how to attend a concert.
Sacre Coeur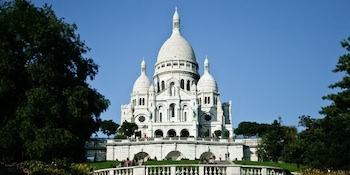 The massive white structure on the highest point of Paris is the most visible church in the city.
And Sacre Coeur Paris also has the most amazing views. It's a good place to start your visit to the historic hilltop quartier of Montmartre.
Read the guide to learn its history and the best things to do in Montmartre.
Bastille Paris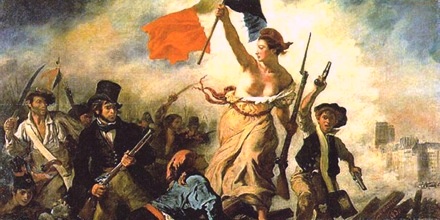 The Bastille is a symbol of liberty, it's a former prison, it's an opera house, and it's an important political meeting place in Paris where the 4th, 11th and 12th Arrondissements come together.
Read our guide to learn all about the Bastille and what to see and do nearby.
More Paris Travel Planning Advice
Want To Learn More?
Don't Miss a Single Paris Travel Tip –
Sign up for Le Petit Journal !
the newsletter of Paris Insiders Guide