Complete Guide to
Paris Airport Transfers
You've Landed, Now What?
Part 1 – Cars & Vans
There are a number of ways to arrange Paris airport transfers, but the three easiest are by taxi, by a pre-arranged shuttle van and, our favorite, a pre-arranged chauffeured car.
Of course, if you want to save money and don't mind struggling a bit with your luggage, there are also two bus choices, as well as the RER train, run by the Paris region transportation authority.
There's no denying it — the absolute best way to get into the center of the city is a private chauffeured car, and it's our top recommendation. The driver meets you at your gate, takes care of the luggage, and drives you directly to your accommodation.
Second recommendation is a pre-arranged shuttle van. They cost more than a bus, but they are a welcome comfort at the end of a long flight.
Whatever you decide, our advice is to know what's going to happen when you arrive before you leave home. It makes the experience much more pleasant. Read this guide and learn how to find a taxi, or how to arrange for a private pick-up.
Here are seven ways of transferring from Charles de Gaulle Airport (CDG) or Orly Airport —
The Best Way Into Paris
A Paris Insiders Guide Secret
You've arrived in Paris and are met by your driver at the arrivals door. He takes control of your luggage and settles you into his Mercedes E-Class.
But before you reach your hotel, your 5-year old son simply has to use a bathroom. Pas de problème! You mention it to the driver and he cuts across traffic, parks on the curb in front of a café, and escorts you and your son inside.
It's a true story, and it's one of the reasons we always use Manu, our Paris driver, for airport transfers, and even getting to and from the train stations. Another reason, of course, is that at the end of a long journey, we can use a little TLC once we're finally let off the plane.
Manu doesn't just drop you off at your hotel or apartment, he carries your bags right up the elevator and into your apartment. When it's time to depart, he'll meet you at your apartment (or hotel) and carry them back down. Manu works with a number of other drivers of similar caliber so that, if he is otherwise scheduled, he will send another courteous driver to meet you at your gate.
And because we want you to feel rested and relaxed when you arrive in our favorite city, we're going to share with you one of our best Insiders Secrets — the contact for Manu Prestige Service.
Oh, and if your party is more than 3 people, or you have a lot of luggage, Manu will arrange a similarly luxurious van for you. Whatever the case, you can pay with a credit card on your arrival.
It's Paris, the most glamorous city in the world. Grab a little glamour for yourself!
Another Private-Car Airport Service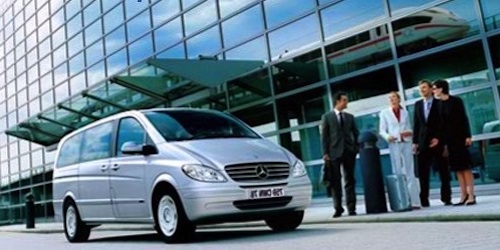 This is not as luxurious, but it costs a bit less than Manu's service.
You'll ride in a mini van specially equipped for airport transfers. As with Manu, the service is from either of the two Paris airports. (FYI: CDG, or Charles de Gaulle Airport, is the destination for all flights form North America.)
A private car to or from CDG is about $120; to or from Orly Airport is about $100.
A Private Car with Breakfast?
Many flights from North America arrive in Pais in the early morning. Sometimes it's too early to check into your hotel.
Our Paris Concierge has created a solution to that problem. Your private driver meets you at the airport, grabs your luggage, and takes you on a 3-hour panoramic tour.
It's a fab introduction to the city and its sights. En route, you'll stop for breakfast at Ciel de Paris, a restaurant with a panoramic view of the city — 56 stories up!
Or, for a real luxury treat, have your driver take you to visit the famous Château de Chantilly and have breakfast there.
Shuttle Van Services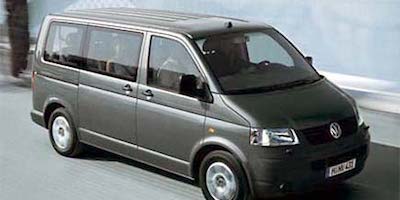 If you have tons of luggage or you're traveling with a group of 3 to 8, pre-arranging a shuttle van to meet you at your terminal is a good alternative.
A shuttle service is also good if you're a single traveler and want to save money from what a taxi fare would be. The drivers speak English and sometimes will give you a bit of a Paris tour on the way to your hotel.
Shuttle from Airport to Central Paris. Use this when you arrive. This shuttle service has received hundreds of positive reviews.
Shuttle from Paris to Airport. The same shuttle service, going the other way. Use this when it's time to fly home — gets you from your hotel (or apartment) to CDG.
Taxis from CDG to Paris
Taxis are the most common means of Paris airport transfers and they're usually plentiful at the airports.
Before you leave home read our complete guide to catching a taxi at Charles de Gaulle airport. Then travel easy!
Cheap Seats Into Paris – Buses & Trains
The cheapest way to get into Paris from the airport is to take a bus or ride the RER train.
It means more luggage handling on your part as you get to the bus at the airport (or to your hotel at the other end), but it does save money.
We explore the possibilities and give you complete information in part two of our report on airport transfers.
Other Travel Planning Guides
Don't Miss a Single Paris Travel Tip –
Sign up for Le Petit Journal !
the newsletter of Paris Insiders Guide