Read Our Award-Winning Book
How to Cook Bouillabaisse in 37 Easy Steps –
Culinary Adventures in Paris and Provence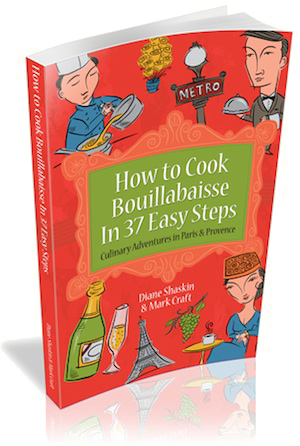 "Food, Wine, France, Travel." For twenty years those four words have fuelled our passion for the country and its cuisine. We've had some amazing culinary adventures and we wrote about the best of them in our book, How to Cook Bouillabaisse in 37 Easy Steps. We were thrilled and honored when the book took top place among North American books at the Gourmand World Cookbook Awards held at the historic Foilies Bergère theatre in Paris.
Join us as we learn how to make macarons at a cooking school in Paris, cook duck magret at Le Cordon Bleu, hunt for truffles in Provence with a truffle dog as our guide, and taste our way through the 56 AOC French cheeses. How to Cook Bouillabaisse in 37 Easy Steps is about our adventures living and traveling in France — the friends we've made, the wineries we've discovered, the kitchens we've cooked in.
The Culinary Secrets of France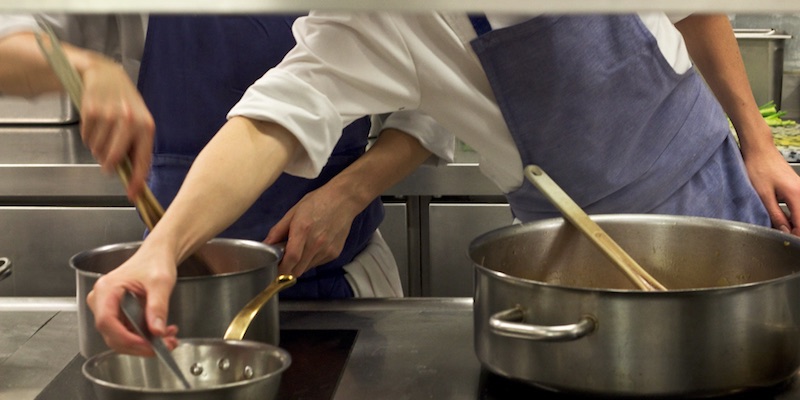 Come along on a journey to discover the culinary secrets of France —
Find out how caviar is harvested
Learn where to find the best Parisian baguette
Visit the luxury food emporiums of Paris
Discover where to shop for the best cheese
And, of course, learn how to cook authentic bouillabaisse from a master chef in Avignon (recipe included)
In addition to bouillabaisse, there are 48 other easy, classic French recipes, such as braised garlic chicken, provençal goat cheese dip, and profiteroles with chocolate sauce.
Get Free Shipping at Amazon
The easiest way to get your copy of How To Cook Bouillabaisse In 37 Easy Steps is to buy it at Amazon. Amazon.com is offering the book for $15.96, four dollars off the list price. Plus you get free shipping on qualified orders.
298 pages, paperback
Bonus — 49 easy French recipes
Book Reviews
"If you're crazy about all things French, you'll enjoy this book, which not only focuses on food, but is also peppered with anecdotes and making friends in France."
– Calgary Herald
Read 37 Easy Steps and you'll see France in a new and different way. And you'll want to go, not as a 'tourist', but deeper, where culture and cuisine are in the soul and soil. C'est la vie!"
– Amazon.com
"Diane Shaskin and Mark Craft… share their love of France in this chronicle of their culinary adventures."
– The Tomato
"If you're a foodie and love all things France, you are going to dig right into this book… a lovely read with chuckles throughout. Don't miss this one!"
– Amazon.ca
Complete Your Paris Bookshelf
Don't forget to order now at Amazon. How to Cook Bouillabaisse in 37 Easy Steps — Culinary Adventures in Paris and Provence. Act now to get free shipping on qualified Amazon orders— before they come to their senses!

PS. You can read excerpts from the book right here on Paris Insiders Guide in our Guide to Famous French Food…
PPS. The fabulous book cover is by our wonderful artist pal, Russ Willms. Drop by his site and see what he's currently up to. Russ Willms Website…