Diane Shaskin's Ideal Day In Paris – Learn From An Expert
I fell in love with Paris the first time I visited in 1988. I was young and poor so I stayed in a very shabby hotel near Jardin Luxembourg. It was tatty and the bathroom was down the hall but I didn't care! I immediately fell for the details of the city. The great croissants, the food, the parks, the Metro. I don't think I even went to any museums, it would have been information overload.
I had to wait ten years to return with Mark, and I was ready to fall for Paris again. Which I did. Here are my Paris top picks. If I had to plan only one day in Paris, it would include…

My Favorite Quartier
Perhaps my favorite neighborhood in Paris is in the 7th Arrondissement along Rue St. Dominique. It's like a pop-up Paris village. There are all the Christian Constant restaurants including Café Constant, Le Violon d'Ingres and Les Cocottes. The shopping is great, too, with lots of boutiques.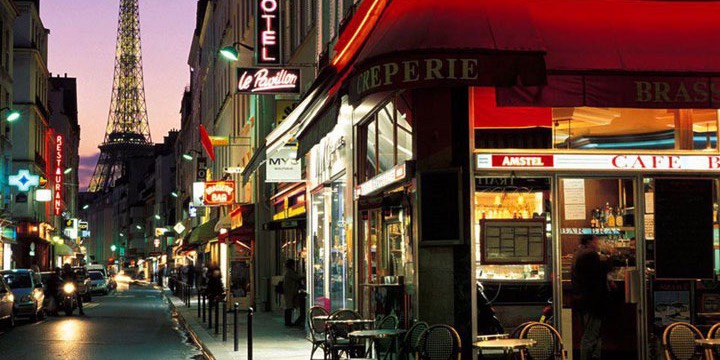 One of my favorite bakeries is there as well, Boulangerie Jean Millet with fabulous little booths to sit in. Of course there's Rue Cler, the fantastic food street. And it's all in the shadow of the Eiffel Tower.

Where I Would Stay
I adore small, left bank hotels and I have a soft spot for the first 3-Star hotel I stayed in, Hotel le St-Gregoire. To me, it epitomizes romantic Paris hotels. The staff are charming, helpful and discreet and the rooms are decorated with a light hand and pretty touches.
It's also convenient to Metro stops and one of my favorite food shopping experiences in Paris, Le Grand Epicerie de Paris, next to my favorite department store, Le Bon Marché.

My Favorite Food Experiences
I would start the day with a café crème and croissant in bed in room #36 at Hotel le St-Gregoire. I also love long, leisurely lunches in Michelin-starred restaurants, so I would choose to lunch at Le Meurice where the chef de cuisine would drop by to chat. Dinner would be light — oysters and champagne at L'Huîtrier in the 17th.
I love food shopping in Paris! Even the messy, small grocery stores are fun. It still gives me a thrill to see all the AOC cheeses, butters and yogurts that you can't find in Canada. At Christmas, you can find pre-packed escargots to go, which I also adore.

Museums I Wouldn't Want To Miss
I have two favorites. Musée Marmatton in the 16th and Musée d'Orsay, especially level 5 with all the great Impressionist paintings.
When I lived in Paris I would visit the Louvre every Monday for a few hours and, over the months, really came to love and enjoy the museum.


Jardins et Parcs
Parc Monceau. When we lived in Paris, after I would drop Alexandre off at school at the gates of Parc Monceau I would walk around the park with the joggers and admire the faux ruins, the pond, and stylish mothers with babies in strollers.
Parc de Belleville is way out in the 19th and it's worth the detour. All rambling gardens and greenery, it's unlike any other Paris park. It also has a spectacular view of the city and the longest playground slide in Paris.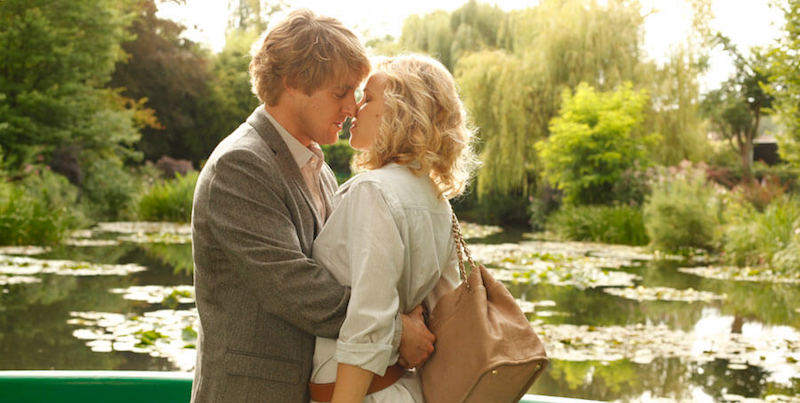 My Favorite Paris Movie
I loved Midnight in Paris. The locations were amazing. Only Woody Allen could have the whole city of Paris eager to provide gorgeous settings and locations for a film. From Hotel le Bristol to Hotel le Meurice; with meals at Le Grand Vefour, Le Polidor and restaurant Paul in Place Dauphine; from Musée Rodin, Musée de L'Orangerie, to Monet's Gardens at Giverny; Midnight in Paris is a Paris lover's dream.

My Best Day in Paris – So Much More!
My favorite Paris bus ride. Number 72, which you can pick up on Rue du Rivoli and it takes you along a scenic route on the Seine past all the great monuments all the way to St. Cloud for a taste of the suburbs and then turns around and heads back to the city.
My favorite walk in Paris. I love strolling from the Louvre towards Place de la Concorde through the Tuileries garden.
My favorite shopping. Food shopping at Le Grande Epicerie de Paris.
What bridge would I walk across? Pont de l'Alma. I get tingles when I walk across Alma, with the Eiffel Tower seeming to loom over me.
Most over-rated Paris attraction and most under-rated? Most overrated is Champs Elysées. Its glory years are behind it. And the most underrated are the small museums, like Musée Nissim de Camondo.
One Day in Paris – One Life in Paris
I guess I'll grow old with Paris. I never tire of it and, for me, she's a life-long companion.
About Diane Shaskin
Diane writes about life and food in France — right here on Paris Insiders Guide, at other travel sites, and in books like How to Cook Bouillabaisse in 37 Easy Steps: Culinary Adventures in Paris and Provence, winner of the Paris Gourmand Cookbook Award.
Diane divides her time between Paris and Vancouver Island.