Private Day Trips to the Champagne Region – Sip in Style!
If you're going to visit the homeland of the most prestigious beverage in the world, you may as well do it in style. To us that means a private car and private driver (who is also an expert Champagne tour guide) picking us up at our Paris address and whisking us though magic vineyards to the land of the bubbly,
The wonderful thing about the tours we review here (most of them created by our Paris Concierge) is that they are meant to be custom-created for your interests and needs. Just tell our Concierge what you are most interested in and he will arrange everything for you. All you have to do is sit back, enjoy the ride, and taste, taste taste. After all, someone else is doing the driving.
Private Discovery Champagne Tasting Tours
A Paris Insiders Guide Favourite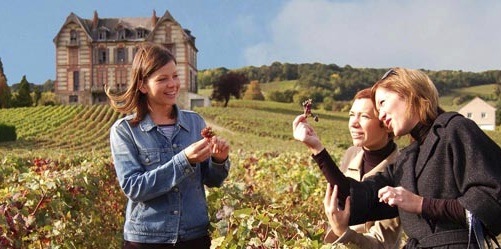 If you want a really in-depth experience of tasting bubbly produced by both a prestigious champagne house and by small family estates, this tour has been created by our Paris Concierge just for you.
The day begins when your driver/guide picks you up at your Paris address and whisks you to the Champagne region to start your tastings. (If you're already going to be in Epernay or Reims you can start the tour there.) You visit 3 or 4 champagne estates, learn about each of the houses, and taste multiple cuvées (blends).
Our Paris Concierge will customize your day to meet your interests. Visit Veuve Cliquot, Moet et Chandon, or the legendary Dom Perignon as well as one or two small, family producers. See the amazing chalk cellars used for storing and ageing champagne. All in all, it's a full and exciting day.
Private Visit Two Major Houses + Hautvilliers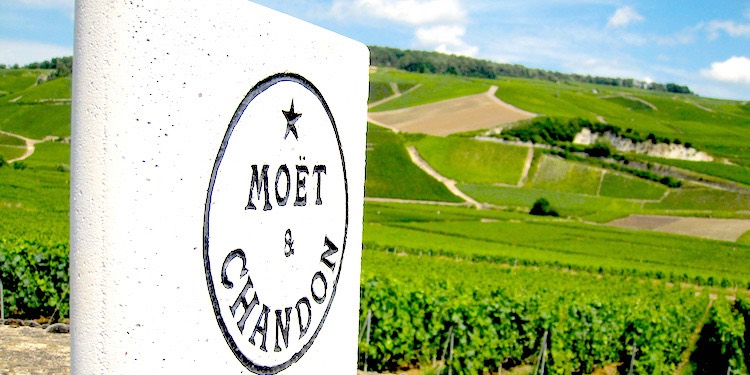 We recommend this activity in our Champagne Day Trips article, but it can also bee booked as a private tour for 2 to 8 people.
After pickup and your Paris address, you start the day in Epernay for an extensive tour and tasting at Moët and Chandon. Here you have the chance to descend into the 28 km of underground caves (or cellars). Another ride through the famous vineyards brings you to the village of Hautvilliers, home of legendary monk Dom Pérignon, who is famously misquoted as saying, " am drinking stars."
In most years your tasting winds up at the House of Mumm. But due to renovations (until 2016) the tour now ends at Champagnerie Mercier, who produces a champagne we like even better!
Reims & The Champagne Region
Here is another day trip to the Champagne region that can be booked for a private party of 2 to 8 people. It includes a guided tour at a large champagne house, followed by a visit to a small champagne producer, plus a 3-course lunch with wine in the cathedral city of Reims.
While you're in Reims, by the way, you'll also get a guided tour of its cathedral, famous for being the place where the kings of France were crowned.
Private Tours Starting in Epernay or Reims
If you'realready going to be in the Champagne region, or if you want to get there yourself on the fast 1-hour TGV high-speed train from Paris, then choose one of our Paris Concierge private tours starting at either Reims or Epernay, the two capitals of champagne.
Your private drive guide will pick you up from your hotel in Champagne or from the train station and start your day of sipping the bubbly.