Insiders Review of
the Paris Pass
Right now we're going to show you how to walk past the line-ups at museums and ride the metro for free. We recommend that when you're planning a trip to Paris you buy a comprehensive city pass before you leave home. In this article we'll lay out the reasons, the benefits and how to obtain a Paris Pass.
These city passes get you free entrance into all the museums, they include unlimited free rides on the Metro and bus system, and they are extra features like a wine tasting and a Seine river cruise.
The Paris Pass is the city pass we recommend to most travelers. It includes all the above feature plus entrance to additional attractions like Palais Garnier, an open-top bus tour, and discounts at other activities.
Here are our favourite things about it — You zip past the line-ups at the top Paris museums and monuments, going right to the entrance door. You ride free on the Metro. You also get some great extra perks.
"When we were in Paris last summer the Paris Pass definitely allowed us to skip every line at every site we went to. This includes the Louvre, Musée d'Orsay, Musée Cluny, the Orangerie and the Rodin Museum. Whenever we turned up at a museum the guard waved us to a secondary entry point and we were always inside within a minute or two.
I have to say I was shocked at how few people seemed to bother with getting a Paris Pass given the time you save by avoiding the queues
is well worth it." –traveler 5-star review
The Paris Pass is our recommendation even if you plan to see only two museums or monuments a day, and ride the Metro (which is the best way to get around).
So, you'll certainly save time and money. In our opinion, though, the greatest feature is that this combination Paris City Pass allows you to bypass the ticket line-ups.
But we strongly advise you not to wait to get to Paris to figure things out, such as how to buy museum tickets and how to ride the Metro. Have a city pass with you and arrive in Paris ready to start having fun.
What's Included in The Paris Pass?
1 – A Museum Pass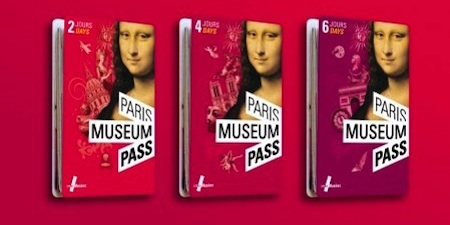 The Paris Museum Pass is included in the package, and it gets you free entrance into sixty museums, including all the ones you want to see.
But the best part is you get to bypass the loooong ticket lines at almost all of the museums and monuments in Paris! We found this to be a great time saver and alone worth the cost of the pass. You get entrance to —
2 – Paris Visite Metro Pass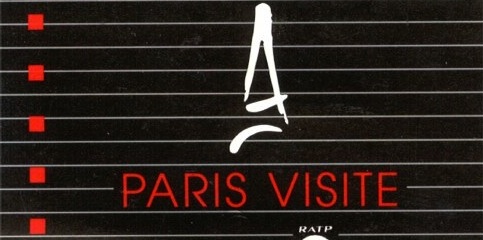 Paris Visite is the name of the Paris Metro Pass, and it's also included with The Paris Pass. This lets you ride the public transportation system for free.
That means you can ride all you want on the Metro, the city buses, the tramways, the Montmartre funicular, and the RER rapid-transit trains in central Paris.
We know from experience that it's a great convenience to have a Metro pass. It means you don't have to buy a ticket every time, or worry about whether you need another carnet (pack of 10 tickets). Just enter any Metro station and use your Visite to hop on your train.
3 – Paris Attractions Pass
Hop-on Bus Tour
Seine River Cruise
Dali Museum

The package also includes an Attractions Pass, which gets you free entrance into even more activities, museums and tastings in Paris.
Our favorite things about the Attractions Pass are the hop-on bus tour, the Seine river cruise, the wine tasting at Ô Château, and free entrance into Palais Garnier. Those are four things you shouldn't miss.
4 – Special Offers & Discounts
In addition to free entry to the top attractions, the pass gives you special savings at activities. We don't really use this feature very much, but we do like the Fat Tire Bike Tours and the Segway Tours.
How Much Can You Save?
If you use your card for just three Paris attractions a day, with an adult 6-day Pass you can save at least 94€, when you factor in the Metro cost savings.
That's pretty good, and doesn't even consider the cost of some of the special features and discounts available to Pass holders.
So, in our opinion, it's worth it. Especially when you consider that you get to go to the front of the ticket lines. And believe us, saving time in Paris is as good as saving money! You have so little time in the City of Art, and you don't want to spend much of it waiting in lines.
How to Get Paris City Passes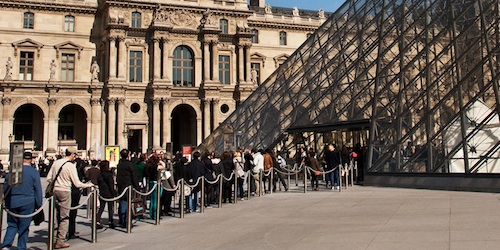 As we said, we strongly recommend that you get a hold of a pass before you leave home by ordering online, in advance.
And that's very easy to do, just follow any of the "Buy A 2-Day, 4-Day or 6-Day Paris Pass" links on this page and you'll get directly our preferred Paris Pass site, where you'll find even more information.
You can also learn more and buy the pass at the this alternative site »
If you prefer the Paris Combo Pass, here are the links to use —
More Travel Planning Guides
Want To Learn More?
Don't Miss a Single Paris Travel Tip –
Sign up for Le Petit Journal !
the newsletter of Paris Insiders Guide