Day Trips from Paris –
The Essential Experiences
There's a world of magnificent French history, art and culture just beyond the gates of Paris. So many amazing destinations can be reached on a day trip from Paris — the Palace of Versailles; Giverny, the home of Claude Monet's inspirational gardens; the Loire Valley, with a corridor of magnificent castles as a reminder of the wealth and splendor of France's Renaissance; the beaches of Normandy, where Allied forces landed and began the liberation of France and the end of World War II.
Chateaux of the Loire Valley – Day Trip From Paris
One of our favorite things to do when in Paris is spend a day in Champagne sampling bubbly, and then return to Paris the same night.
Fitting in one or two day trips will enrich your experience and will give a better perspective of the beauty, majesty and history that is just outside the Paris city gates.
Easy to Plan
Day trips are easy since the destinations are close to Paris — Versailles is thirty minutes away; Giverny and Champagne an hour; and both the Normandy Beaches and the Loire Valley are a couple of hours from the center of Paris.
With so many to choose from, planning a day trip is a snap. You don't have to rent a car, negotiate the Metro or trains — all of these selected tours pick you up directly from your Paris hotel and return you back safely at the end of the day. Another bonus of these trips we recommend is that all entrance fees and, in many cases, a classic French lunch, is included in the cost.
So, let's take a look at some of the Paris best day trips, starting with the essentials. Click on any of the links for our complete review.
Day Trips From Paris – The Essentials
Chateau de Versailles Tours
A Paris Insiders Guide Essential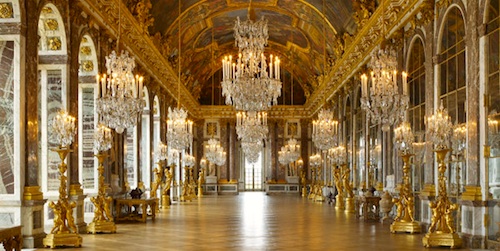 Here's your chance to experience the royal history of France at the most opulent palace ever built.
Versailles is huge — the palace is 520,000 square feet, but your private guide takes you directly to the best of the Chateau de Versailles — the Royal Quarters, the Hall of Mirrors, and the French gardens.
Small-Group Day Trip to Champagne
A Paris Insiders Guide Essential
With its world-class vineyards, rolling hills, fascinating history and prestigious Champagne houses, a visit to this region makes for a fantastic day trip.
You are picked up at your hotel in a comfortable minibus that holds no more than seven passengers and sped to Reims to visit that city's famous Gothic cathedral. Then you are driven through the stunning landscape to the town of Epernay, to visit a wine grower and learn how champagne is grown and created.
After lunch featuring the region's traditional fare you visit Moët et Chandon — a favorite stop for Napoleon. Here you visit their cellars and enjoy a flight of champagne, tasted in the majestic salon.
Monet Gardens at Giverny
A Paris Insiders Guide Essential
Claude Monet's contribution to Impressionism is unparalleled.
Step back in time as you stroll through the splendid gardens and cross the famous Japanese bridge.
Monet created the perfect palette for himself with his grand pink house, lush gardens and the pond where lily pads flourish. There are daily tours from April to October.
D-Day Tours
A Paris Insiders Guide Favourite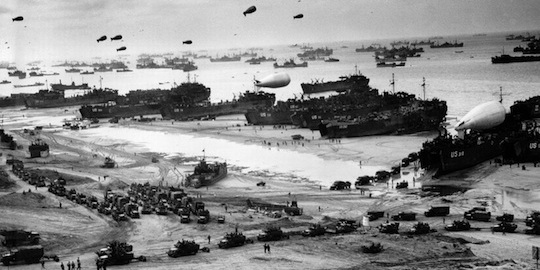 The fate of World War II changed on the beaches of Normandy when the Allied forces invaded in June, 1944.
A trip to the
pastoral countryside
of Normandy and the
D-Day beaches
is a powerful experience.
Visit Omaha, Juno and Gold beaches
as well as war memorials and museums on a day trip from Paris.
The Chateaux of the Loire Valley
A Paris Insiders Guide Essential
Speaking of chateaux, these day trips feature a trio of the the most majestic Renaissance castles in the Loire Valley.
The Clos Lucé, home of Leonardo da Vinci, Château de Chambord and Château de Chenonceau. The day trip includes pickup at your hotel and a classic French lunch with drinks. This is our recommended way to see the chateaux!
Paris Insiders Tip
Don't wait until the last minute to book your Paris activities. Many of our recommended tours sell out, so be sure to book online before you leave home!
Disneyland Paris
When you're traveling as a family, a trip to Disneyland Paris will please both the kids and the adults — and it makes your Paris visit even more fun!
We've found the best ways to visit the park, and the best ways to get there.
Read our Disneyland Paris guide to learn the best way to buy tickets, our recommended Disneyland Paris vacation packages, the best hotels and details on how to get to le royaume magique — the Magical Kingdom.
Day Tours From Paris – Explore More
So far we've only talked about Day Trip Essentials, but if you want to be like an Insider, it's time to go a little deeper.
There's so much more to explore — World War I Battlefields, Paris to Provence Adventures, a Day Trip to London, the French Wine Country, Mont Saint-Michel, and other choices in Champagne Day Trips.
World War I Battlefields, Paris to Provence, London Day Trip
The Wine Country, Mont Saint Michel, More Champagne…
Day Tours From Paris
Explore More »
Paris Planning Guides
Want To Learn More?
Don't Miss a Single Paris Travel Tip.
Sign up for Le Petit Journal!
The Newsletter of Paris Insiders Guide
Don't Miss a Single Paris Travel Tip.
Sign up for Le Petit Journal!
The Newsletter Of Paris Insiders Guide