A Memorable Evening In Paris – When The City Comes Out To Play
Paris comes alive at night. Not that we don't love it in the daytime, mind you, but nighttime is something special, when all the city lights are aglow and people are out on the streets, at restaurants, and at other activities unique to Paris.
We want you, too, to have the most fun, the most rewarding, the most memorable evenings in Paris possible. So we'll share our favorite nighttime activities — for evenings that combine so many of the things that make Paris interesting and fascinating. And where better to be in Paris at night than on the river?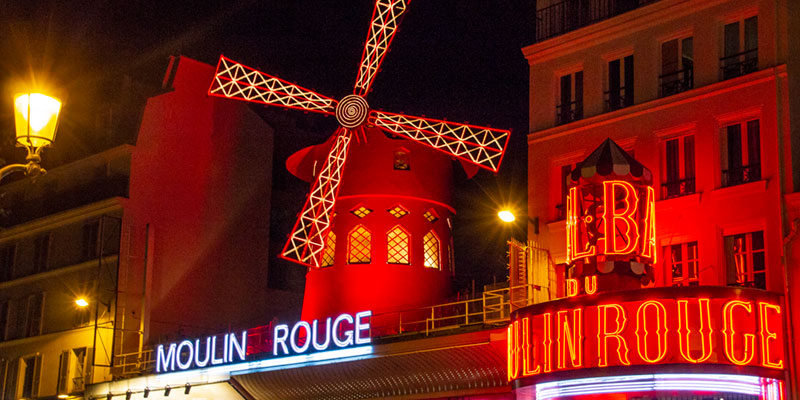 Combining three iconic Paris activities into one evening is what makes this package so popular with visitors. Your evening begins on the banks of the Seine, where you board a bateaux for a relaxing dinner cruise while viewing the iconic sights of Paris from its famous river. Your next stop is the Eiffel Tower, where your skip-the-line ticket gives you priority access to the 2nd level for different view of the City of Light, this time from a bird's perspective.
Still not ready to go home? That's good because your driver whisks you to the foot of Montmartre where a table has been reserved for you the Moulin Rouge. The current cabaret show, Féerie, features a hundred performers. There's champagne involved, of course.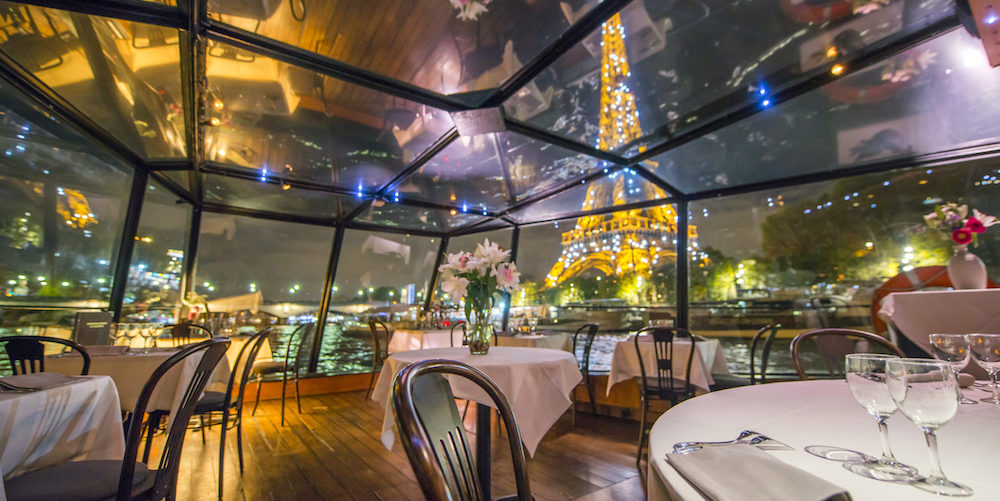 Here's another popular way to create a memorable evening in Paris. Aboard a specially-equipped restaurant bateau of Paris Seine, you watch the most famous landmarks of Paris drift by, lighted for nighttime viewing, while dining on a 3-course meal and a glass of wine.
Next you are driven to the Eiffel Tower, where your guide leads you past the ticket lines for the magnificent views of Paris from the second level. With this activity you can stay on the Tower, taking in the city vistas, for as long as you like.