A Memorable Evening In Paris – When The City Comes Out To Play
A Memorable Evening In Paris
Paris comes alive at night. Not that we don't love it in the daytime, but nighttime is something special, when all the city lights are aglow and people are out on the streets, at restaurants, and at other activities unique to Paris. And where better to be in Paris at night than on the river?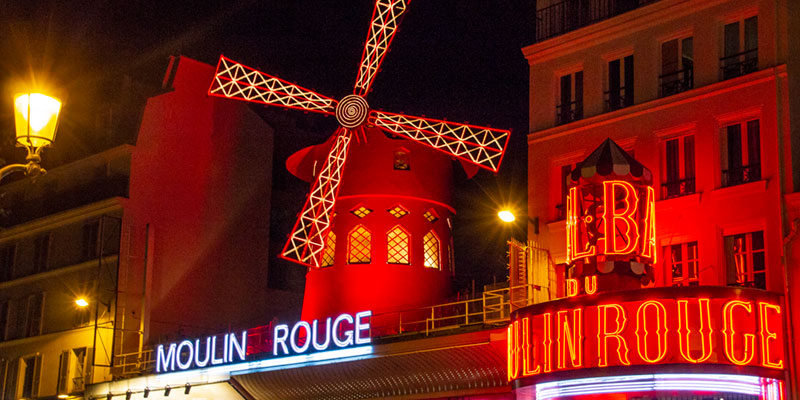 Combining three iconic Paris activities into one evening is what makes this package so popular with visitors. Your evening begins on the banks of the Seine, where you board a bateaux for a relaxing dinner cruise while viewing the iconic sights of Paris from its famous river. Your next stop is the Eiffel Tower, where your skip-the-line ticket gives you priority access to the 2nd level for different view of the City of Light, this time from a bird's perspective.
Still not ready to go home? That's good because your driver whisks you to the foot of Montmartre where a table has been reserved for you the Moulin Rouge. The current cabaret show, Féerie, features a hundred performers. There's champagne involved, of course.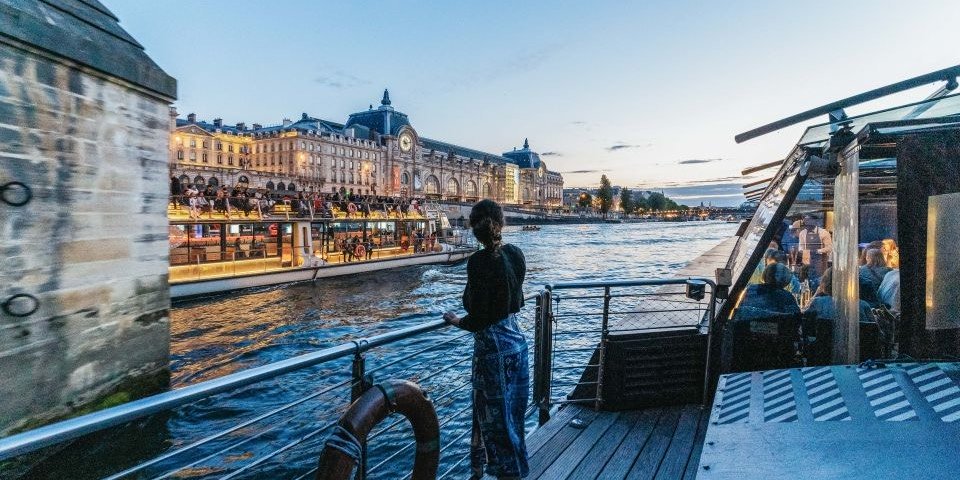 As evening falls, step on board Bateaux Parisiens, the most highly-rated river cruise company, for a nighttime extravaganza. As the buildings and monument glide past, all aglow, you are served a classic French meal while listening to live music. This is a relaxing, two-and-a-half-hour, slow cruise along the world's most beautiful river route.
The view and the slow pace of the boat are magical. There's nothing for you to do but to take in this beautiful city as the sun sets and the buildings light up. (The photo above was taken during this dinner cruise.) You cruise from the Eiffel Tower upstream past everything Parisian. After passing the Paris islands the boat turns around at the modernistic, monolith that is the Bibliothèque Nationale. Then you cruise past everything else in Paris, including the Eiffel Tower, and turn around again at the Statue of Liberty, arriving back at the dock just in time for the Tower's 11 PM light show.
Be certain to choose the 8:30 PM sailing and the Service Privilege option that gets you a table at the front of the boat, better service, even better air conditioning, and the ultimate experience. Of course there is champagne.