Paris Museum News 2022 – Openings, Reopenings & Renovations
For 2021 and 2022 everyone's been anxious to get back to Paris. Even during this uncertain period, construction and restoration work at various Paris museums continued. All this work means that your next trip to Paris will be sweeter than ever, enhanced by these marvelously updated museums, along with some new ones.
First up was the reopening of the Musée Carnavalet, the museum of the history of Paris, which had been closed for a renovation since 2016, running two years over schedule and many euros over budget. A possible new fave is the latest art museum from a French billionaire — Francois Pinault's Bourse de Commerce. Get your passport renovated and polished up and you'll be back in Paris before you know it, soaking up art and culture, French-style.
1. La Bourse de Commerce
The art world has been waiting some years for this opening after several promised and missed dates. Let's hope this is the year. The Bourse de Commerce is Paris' historic stock exchange building, now the pet project of French billionaire François Pinault and where he will house his huge collection of contemporary art.
Japanese architect Tadao Ando has brought his brand of minimalism to convert the stunning historic building (18th and 19th centuries) into a new temple of modern art. A dramatic, huge concrete cylinder fits in the center of the building, and echoes its majestic dome.
2. Maison Poincaré – Musée des Mathématiques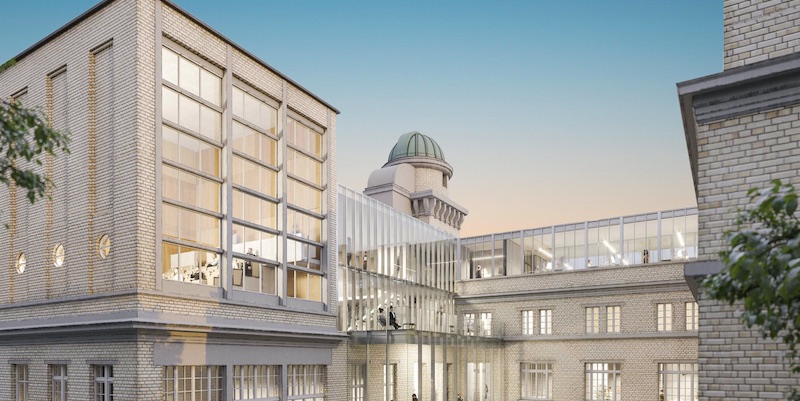 Since 2011, the Institut Henri Poincaré, in association with the Sorbonne University, has been busy with plans for an ambitious museum to celebrate mathematics. Probability theory indicates an opening some time in 2022.
Maison Poincaré will house a permanent exhibition dedicated to mathematics and all its applications. Visitors will be able to explore the history of the discipline across the centuries and the continents to understand the role of researchers, and learn about the influence of mathematics on our society and in our daily lives.
3. L'Hôtel de la Marine
Not to be confused with the Musée National de la Marine — the Naval Museum located at Trocadero — this new museum looking on to Jardin des Tuileries was scheduled to open in summer of 2020. But those plans were made pre-Covid. The new Hôtel de la Marine should (repeat, should) open sometime in the spring of 2021.
Dominating the Place de la Concorde, the imposing mansion once housed the Garde-Mobilité de la Couronne — a sort of storage area for priceless objects owned by the royal family — before it became the home of the ministry of the navy. Intended to become a sort of mini-Versailles in the middle of Paris, the €100 million renovation will showcase French art de vivre.
Taking up an entire block on the place, the impressive mansion was built as a palace by Louis XV (1754-1793). The royals loved to have dazzling backdrops facing onto Paris' large public squares, so the king commissioned his favorite architect, Ange-Jacques Gabriel, to erect twin buildings flanking Rue Royale. (The other building became the luxury Palace hotel, Le Crillon.)
The restoration includes the two courtyards — the once-private Cour de l'Intendant is being covered with a dazzling glass and mirror canopy designed to refract natural light; 14,000 LEDs are to be embedded in the paving stones for a spectacular light show that alternates patterns and colors. Guided audio tours will help bring the 18th century to life.
Michelin-starred chefs Jean-François Piège (at restaurant Mimosa) and allegedly Alain Ducasse and are each fronting a restaurant on the site and, it being France and all, there will be tastings, cooking demonstrations, and wine sampling.
4. Maison de Victor Hugo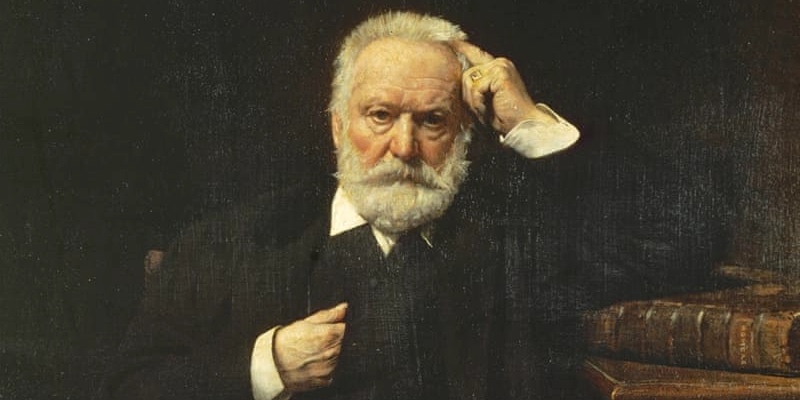 After eighteen months of (much needed) renovation, the Maison de Victor Hugo, tucked in a corner of Place des Vosges, re-opened in 2021. The reception area has been completely redesigned and you will be able to enjoy digital tools to enhance their understanding of Victor Hugo, France's celebrated author and statesman. Added bonus: there's a new garden and a sidewalk café.
5. Musée de la Chasse et de la Nature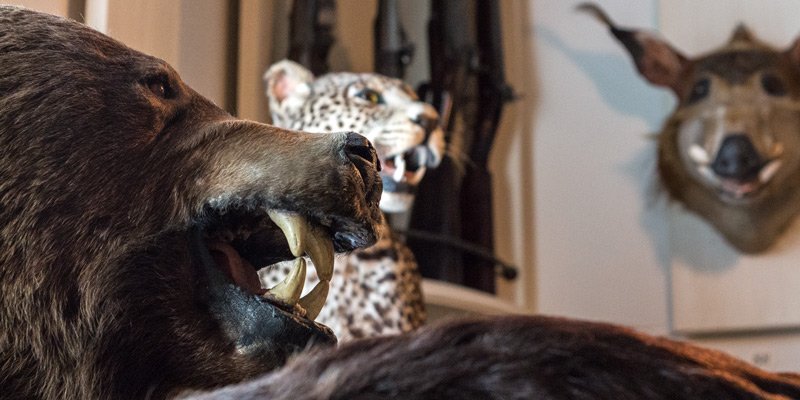 The quirky Museum of Hunting and Nature reopened following an overdue expansion and renovation. The private museum, located in the Marais, was founded in 1964 by a wealthy couple who were avid hunters and conservationists. Their collection of 300,000 hunting-related objects includes 500 engravings. Housed in the the 17-century Hôtel de Guénégaud, it's the only remaining private mansion designed by architect François Mansart.
There are new services like a tea room as well as larger exhibition spaces. But don't worry, the sheer animal magnetism of the museum hasn't been lost.
6. Musée Carnavalet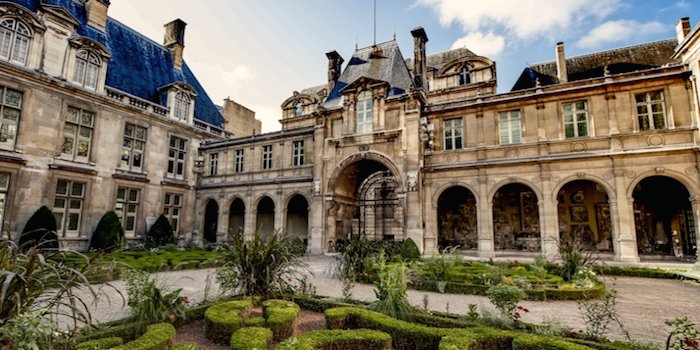 This is the one we've all been waiting for, after a renovation years in the making. In 2016 the opening was scheduled for 2019… then for 2020… Finally, in 2021, this museum of the history of the City of Paris reopened after a €58 million makeover.
Situated in the heart of the Marais, the museum space was created by merging two buildings, the Hôtel Carnavalet, completed in 1655 by the famous architect François Mansart, and the Hôtel Le Peletier de Saint-Fargeau, built in 1688.
This city history museum, one of the oldest in Paris, holds 615,000 artifacts — paintings, sculptures, furniture, decorative arts, and archaeological collections. These priceless pieces allow visitors to travel through Paris, from prehistory to the present day. It's been a long renovation with a completely redesigned permanent collection, increased floor space, and much-improved displays.
7. Musée des Égouts de Paris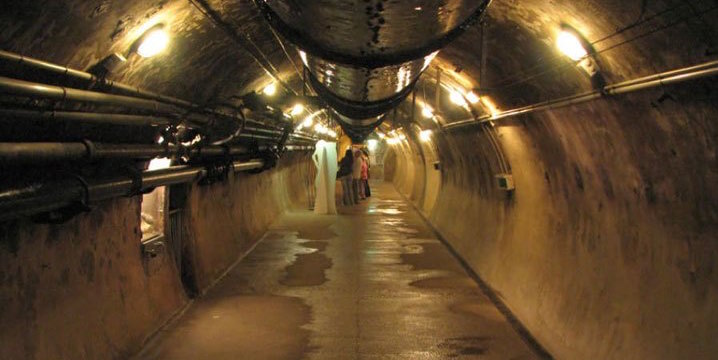 We are holding our breath for this one! After two years of renovation, the Paris sewer museum is ready for you. The renovation has brought this old favorite into the 21st century. Expect disabled access for the first time, interactive screens, historic films and a new layout. The old entrance has been replaced with a contemporary glass, steel and stainless steel pavilion.
Fun Fact — tours of the Paris sewers started in 1889 and were carried out on boats. The first Paris sewers date back to 1370 , built under Rue Montmartre.
8. Art Ludique – Le Musée
This new museum devoted to cartoons, animated films and video games (what the museum calls "the creative industries") is being housed in Gare Saint-Lazare, just behind the big clock and at the same level. There will be permanent exhibitions dedicated to Pixar, DC Comics, Marvel, Studio Ghibli, as well as a revolving collection featuring the art and history of cartoons. Opening scheduled for sometime in 2021… oops, or perhaps 2022!
9. Le Grand Palais Éphémère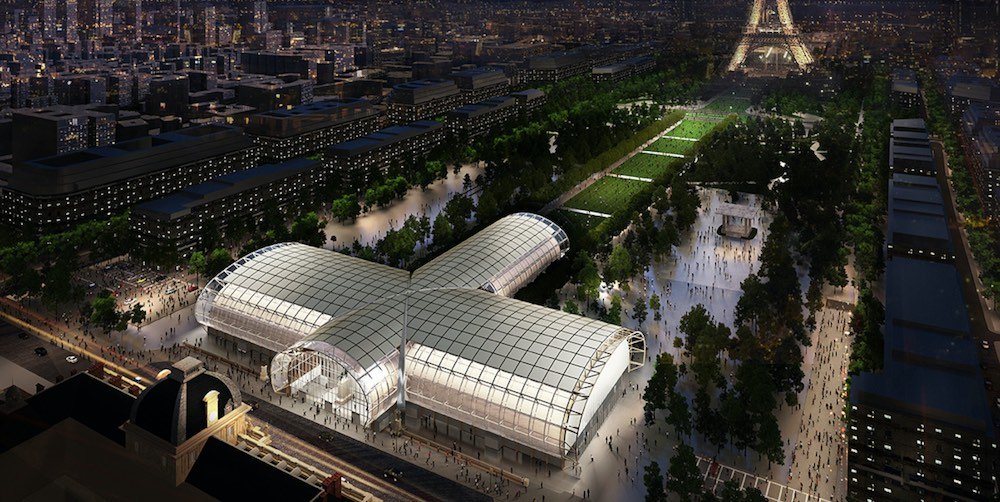 Built for the Paris Exposition Universelle of 1900, the Grand Palais has been at the center of cultural events ever since. But with the 2024 Olympics looming, the Pouvoirs Qui Soient (Powers That Be?) decided the museum complex needed a major overhaul to be up to standards of such an international event. Everything is getting an upgrade, including the magnificent glass roof, the Beaux-Art facades, and the attached science museum, Palais de la Découverte.
To provide a space for ongoing exhibitions and events during the long renovation,the Grand Palais Éphémère, a mammoth temporary structure designed by architect Jean-Michel Wilmotte, has been installed on the Champ de Mars until the end of the Olympic Games.
10. Centre Pompidou to Close… Again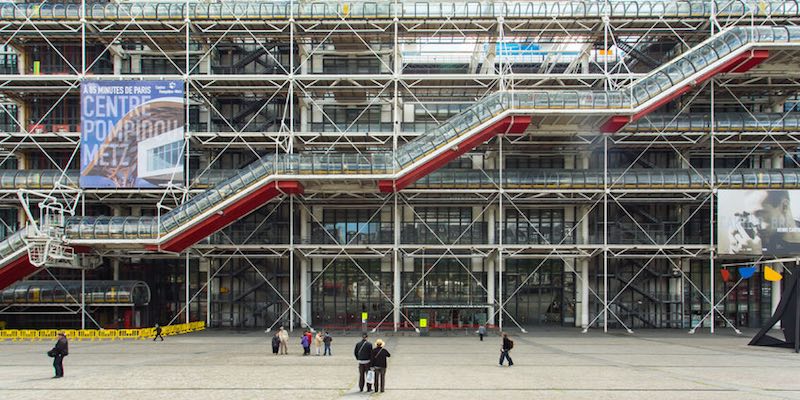 The Pompidou Centre, one of Paris's most controversial structures and home to Europe's largest modern art collection, will be closing for four years for an extensive renovation. Built in 1977, the modern structure is once again showing signs of aging.
We say "once again" because the museum was closed for a major renovation in the late 1990s, about twenty years after it opened. Now, about twenty years later, it will close again (in 2023), for a renovation slated to take three to seven years. The €200 million revamp is set to improve safety and accessibility as well as to remove asbestos. (Although why they didn't do that twenty years ago is a mystery.) The museum hopes to reopen 2027 to mark the Pompidou's 50th anniversary. We're not holding our breath.